Cox Engine of The Month
September-2018
Davenz13's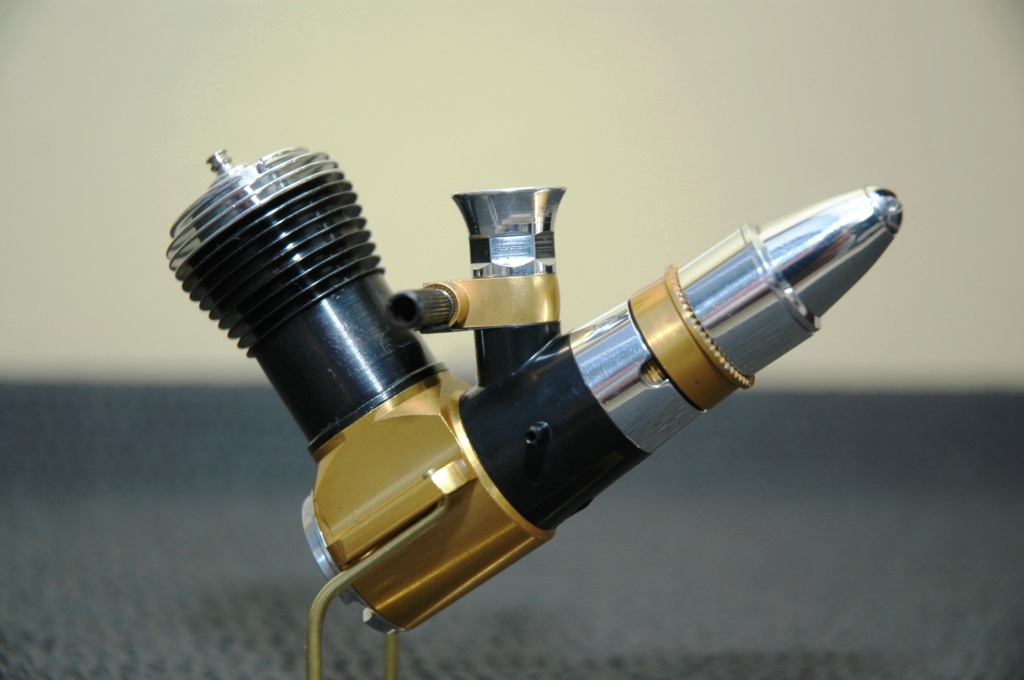 "Cox Special MKII .15"
---
PAST WINNERS

Hi all. So, as I was just relaxing, I thought I would make an attempt and try a balloon tank. So I did it. I took my balloon and cut a piece of 3/32" brass tubing approximately 1" long. I put the tubing into a piece of fuel tubing I had cut to just under the length of the balloon. I then inserted the assembly into the balloon and used a cable tie to secure the pick-up. I had left the fuel tubing a bit longer so as I secured it, I did so where there was the fuel tubing covering the brass tube. Now to only get some fuel and try it out. Anyways here are a couple of pictures. I am still just not sure if I need to secure it somehow, or would it just be fine sitting here as it is?
Forgot to mention that I will have to measure how much I put in and time it to see how long it goes, as I think I would get real dizzy after a full balloon run.
I would secure it.
I use flourescent light tubing sold at Lowes or Home Depot. It's plastic and cuts easily.
Here is a poor picture of what I am talking about, disregard the limp TD. It was an interesting maiden flight.
Moderator






Posts

: 9806


Join date

: 2011-10-24


Age

: 44


Location

: Tuttle, OK



I'll bet it was an interesting flight. Thanks also for the idea and suggestion to secure this thing. I guess a film tank it will be, or maybe a fluorescent light tube as well. Off to go shopping for supplies, or dumpster diving....

Regarding your fluorescent light tubing idea (or film tank, hotel shampoo bottle, etc). Is it just there to keep the fuel delivery device secure? Probably a stupid question, but I just gotta ask.
Yes,

Just to keep it secure. There are some pretty extreme forces going on in flight and that little brass nipple is not enough to keep the balloon attached.


Moderator






Posts

: 9806


Join date

: 2011-10-24


Age

: 44


Location

: Tuttle, OK



Yea..

 you'd get a ten+ minute flight out of that balloon I would think! This is something I've been wanting to try too. I would try to make a fairing/nacelle for the balloon. I wouldn't let it flap in the breeze. I've made some un-tested prototypes using the clear-plastic tubes that single-stem flowers are shipped from the florist in. The balloons I chose, are longer.. as opposed to wider. Search your local "party" supply store.. they have a good selection of sizes/shapes. Keep in mind; you shouldn't need to
inflate
the balloon.. just fill it. Cut it shorter if you need to reduce the fuel capacity.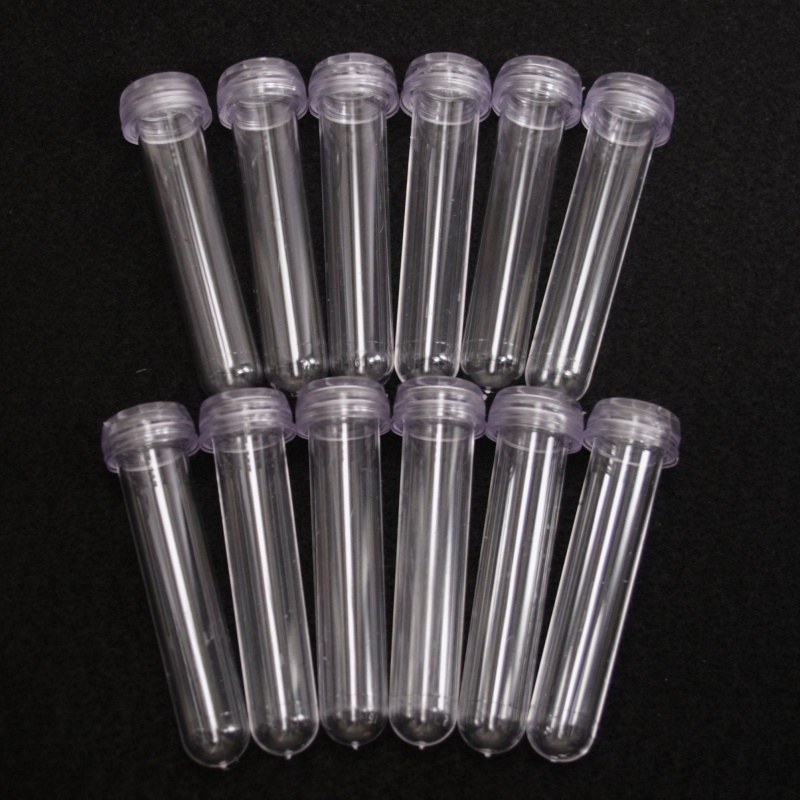 Like I said; my approach is un-tested as of yet.. but the tube affords a rigid/semi-streamlined mount and also protects the balloon. I've read that you need to fill with a syringe.. and suck all the air out of the balloon prior to filling. I would imagine this to be a reliable stunt-tank for a reed-valve engine. My silicone pick-up line is notched thru the wall in a few places. I used a small 1/8" paper hole-punch.. but you accomplish the same by cutting a couple v-notches using a razor knife. The idea is; if the balloon collapses over one fuel inlet.. there's another to provide a feed. Since there's no air in there.. you shouldn't experience an interruption in flow.
Top Poster





Posts

: 6031


Join date

: 2013-07-17


Age

: 58


Location

: N. Smithfield, Rhode Island



I agree, it needs to be secured from flopping around. You'd be fighting centrifugal force pulling the fuel away from the engine with it straight out to the side.
Here's one like I've used. This is not adequately secured, but something like Ron and Roddie mentioned work well. You can use silicone line with notches cut in it internally instead of the brass.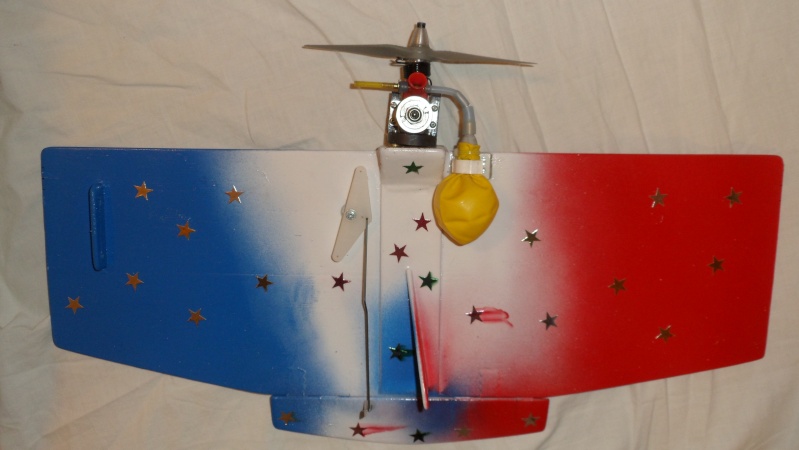 Moderator




Posts

: 10605


Join date

: 2011-08-10


Age

: 62


Location

: South Carolina, USA



Again, thanks all for the help, pictures, and advice. I now have a lot to go on. And roddie, yours is very similar to the one I made with the exception of the balloon design.


Similar topics
---
Permissions in this forum:
You
cannot
reply to topics in this forum