Cox Engine of The Month
September-2018
Davenz13's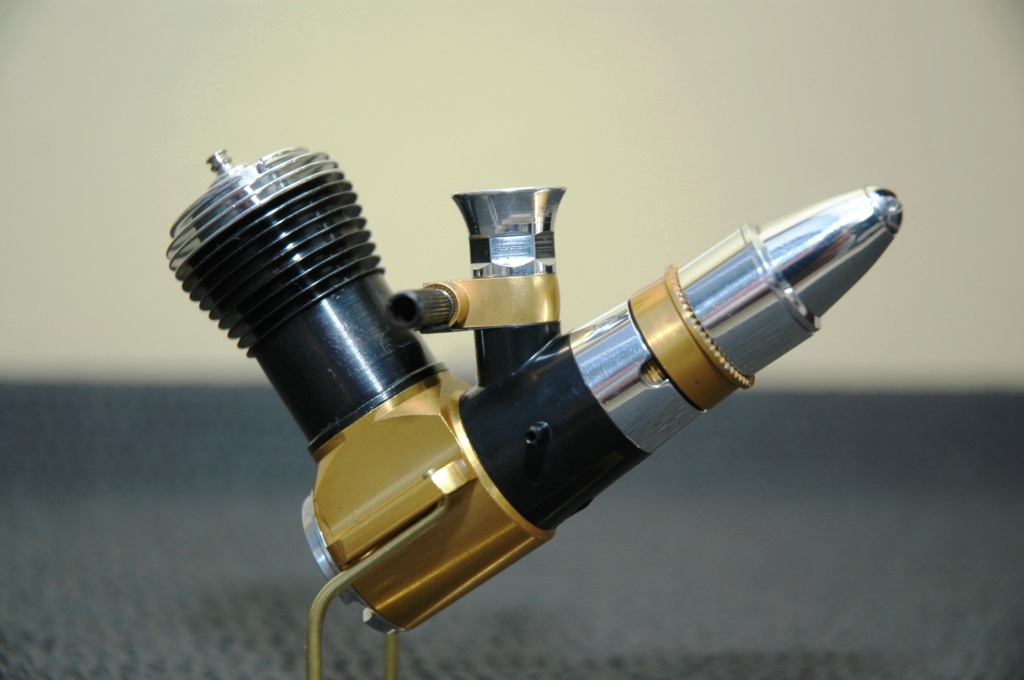 "Cox Special MKII .15"
---
PAST WINNERS

Holy crap.. I think I'm in the wrong thread.. (almost a year to the day since last post?.. I know that can't be right..)
.... Edit: That explains it.. I guess I was in a locked Speed discussion thread. My apologies  

Oh well.. a discussion is a discussion.. and I've started building a model for the Tee Dee class.. to be launched by the dolly I wrote about in the thread I can't find..

I digress.. Before I get too far.. I have a wing-area formula that I need advice on. Span is at the 15" mono-plane minimum. Root chord is 4" and tip chord is 2" symmetrical; root to tip. When I do the math.. this works out to the minimum 45 squares.. right?
This wing shape is for a T33. The wing's leading-edge has gussets extending out from the fuse, that will add an inch or two to the total area. I've laid out a 1/8" sheet balsa wing which will have functional tip-pods in the way of lead-out guide/tip-weight provisions.
The fuse is two laminations of 3mm luan plywood which might be overkill.. but it will be a strong rigid platform for mounting the engine and will be belly-notched for the pin in the launch-dolly's cradle. The model will land on it's belly.. so the ply will be tougher by itself than balsa would. I also thought it might help balance this design.
Not much done on the airplane yet.. but it's a start.
It's got a real short-coupled tail moment.. I thinking with the luan fuse; providing some symmetrical weight.. nose to tail, The lighter weight wing's position will be easier to get
close to
the scale position. I hope...
Top Poster





Posts

: 6031


Join date

: 2013-07-17


Age

: 58


Location

: N. Smithfield, Rhode Island



Diamond Member





Posts

: 2187


Join date

: 2012-06-15


Age

: 55


Location

: Victoria, Australia



I'm talking about the speed discussion thread where I first mentioned my dolly concept. I thought it was last Fall.. but the link on the forum's left column directs to the original 50-page discussion thread that apparently was locked.. possibly a year ago. There's a new current discussion thread with 2015 activity.. but I couldn't find it. We have new members who have speed build info there.
I found it.. It's like the thread's been split.
https://www.coxengineforum.com/t7115p320-cef-speed-contest-design-discussions?highlight=speed
Top Poster





Posts

: 6031


Join date

: 2013-07-17


Age

: 58


Location

: N. Smithfield, Rhode Island



yes it was split and that got messing up my mine after the first speed race was finished
O yea thanks for the rethread also

Last edited by getback on Sun Jun 21, 2015 6:36 pm; edited 1 time in total (Reason for editing : thanks in order)
Top Poster





Posts

: 4979


Join date

: 2013-01-18


Age

: 61


Location

: julian




---
Permissions in this forum:
You
cannot
reply to topics in this forum