Cox Engine of The Month
September-2018
Davenz13's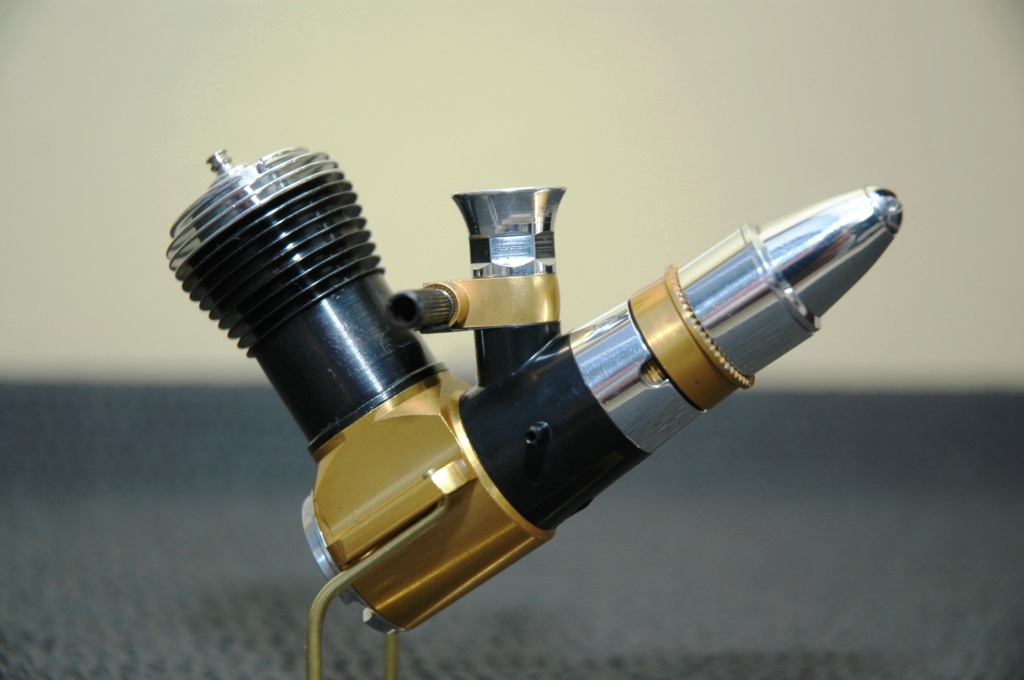 "Cox Special MKII .15"
---
PAST WINNERS

i recently got a cox that a marked tank thimble drome
it runs great (after a few new gaskets)
makes a lot of noise and i realy need to get a stand holding them for 5 minutes is a bad idea (yea i am not always as smart as i think i am)
and i wonder it looks special
is it special
and what are they worth?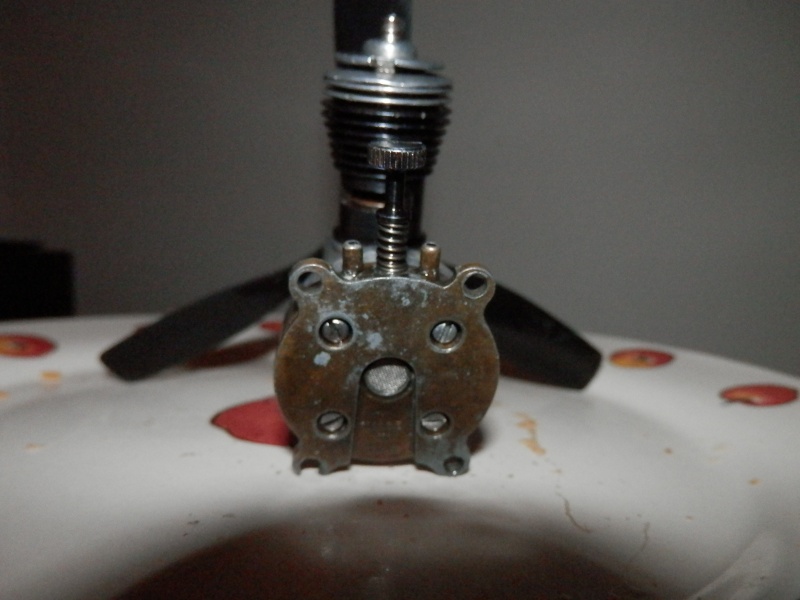 sorry for the dirty plate i did not have another white object nearby
Gold Member





Posts

: 302


Join date

: 2013-07-28


Age

: 28



Apparently the Babe Bee had "Thimble Drome" and stars on the tank up until 1969 when it was deleted
Diamond Member





Posts

: 2187


Join date

: 2012-06-15


Age

: 55


Location

: Victoria, Australia



They are pretty common, but I like them. If the price is reasonable I buy them over the later examples.
Top Poster





Posts

: 3050


Join date

: 2014-08-18


Location

: West Virginia



Top Poster





Posts

: 3610


Join date

: 2011-09-01


Age

: 60


Location

: Rockford, Il



That's a great picture. Could someone please answer these:

1. When did the crankcase change?
2. When was the step cylinder phased out?
2. Did the bee-style product engines have the Thimble Drome text? What about the 8cc tanks? Was the text on exported engines too?

Reason I'm asking the third question (or questions) is that I have an engine with the narrow neck crankcase (without the spring groove) and a non-vented 8cc tank. That would make it a '61-'62 "Silver Bee" product engine, I guess, but the tank has no text on it. Just wondering if it is original or not.

None of my Bees have the text, but I think they are all from the '70s (thick neck crankcases) except the "Silver Bee".


Diamond Member





Posts

: 1307


Join date

: 2014-10-10


Age

: 46


Location

: Finland



All good questions. But the problem that I'm having on newly acquired engines that many of them have been mixed and matched by previous owner over the years making hybrid engines out of them. Some I have thought "I must really have something unique here only to discover that it's really a "mixer.""

That's why it so important that the dedicated collectors here provide correct information from archives and known original examples.

Bob
Top Poster





Posts

: 3050


Join date

: 2014-08-18


Location

: West Virginia



One more question...when did Leroy Cox officially drop the "Thimble Drome" label and become just "Cox engines"?

Catalogs appear to change ~1962-1963, but the tank labeling on Babe Bees apparently ran until 1969.

George
Platinum Member





Posts

: 908


Join date

: 2011-08-11


Location

: Port Ewen, NY




---
Permissions in this forum:
You
cannot
reply to topics in this forum