Cox Engine of The Month
July-2022
Surfer_kris's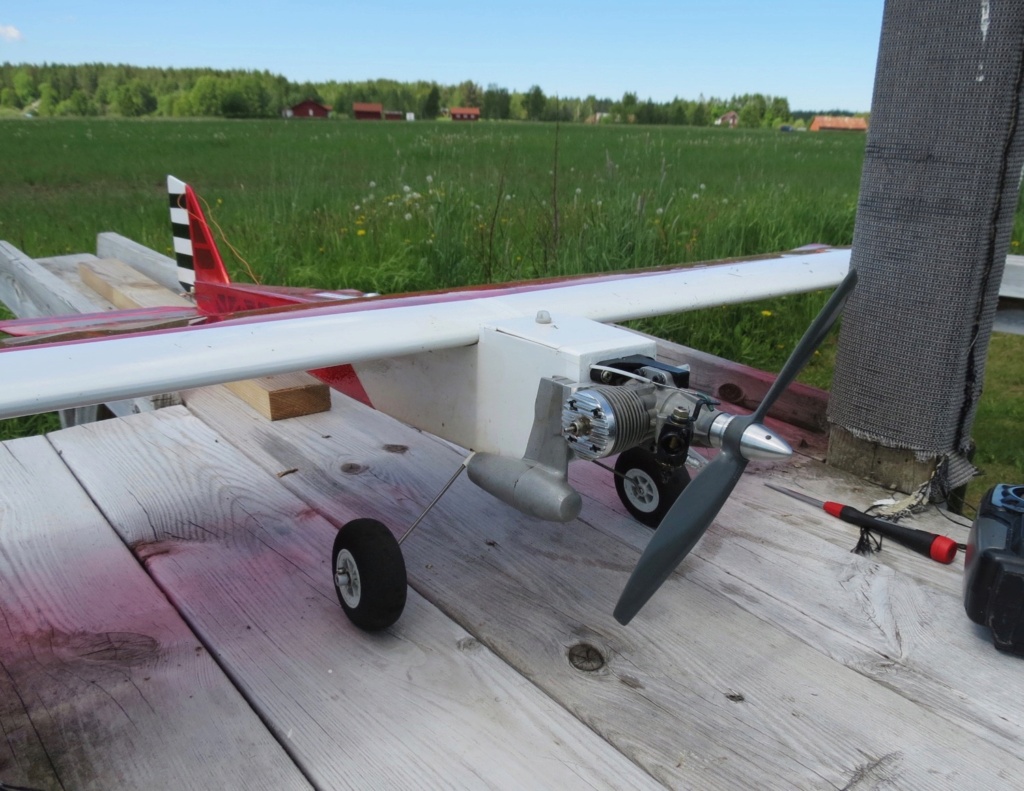 "Summer time!" with a Cox Conquest .15
---

---
PAST WINNERS
A while back I ran across Paul Johnson's Airfield Models web site and his magnetic building fixtures. I was not doing enough fully body fuselages to warrant the cost of his fixtures.
http://www.airfieldmodels.com/store/magnetic_fixture_system_2/fixture_sets.htm
I did like the idea of magnets instead of pins to hold stuff in place
Master Magnetics has them--- still a tad expensive but half the price of airfield. @ $55 for 100 but the shipping cost kills you. But still cheaper with shipping then what John wants so I ordered a hundred
http://secure.magnetsource.com/airfieldmodelmagnets.aspx
Mike Griffin does a pretty good job of instructional videos...here is his take on magnetic building process:
https://www.youtube.com/watch?v=k4KDTVdcN_c
I have a sheet metal HVAC job shop in my rural area where I found a sheet of galvanized sheet 18" x 48" cut off end--for $5 bucks.
You do NOT want to buy this stuff from Lowe's or Home Depot----BIG $$
Does not matter what gage you get
I also tried to find steel weights instead of all the kludge crap I was using for my shop like old batteries and lead bullets in bags....a machine shop or metal fabricator (for cut ends of plate steel)near me is non existent
Found these and use them a LOT
http://stunthanger.com/hobby/product_info.php?cPath=28&products_id=93
That said I do use two bank coin bags full of 45 caliber lead bullets as weights for some stuff
On another site I read about lead shot in bags. At a ammo store, new 25 lbs #7 to #9 shot is expensive. Someone suggested Good Will type store having old lead shot arm and ankle exercise weights for next to nothing in cost. They are Velcro jobs filled with lead or steel shot... next time I am on Fort Hood I plan to visit the thrift store and see if they have any cheap

fredvon4

Top Poster












Posts

: 3860


Join date

: 2011-08-26


Age

: 67


Location

: Lampasas Texas



Similar topics
---
Permissions in this forum:
You
cannot
reply to topics in this forum