Cox Engine of The Month
September-2018
Davenz13's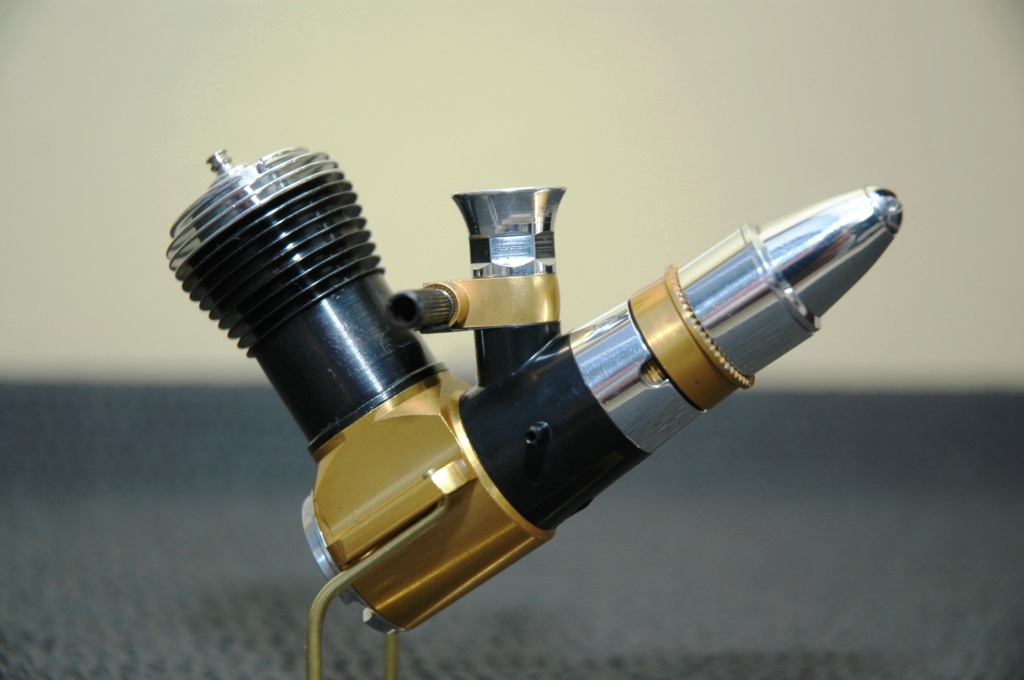 "Cox Special MKII .15"
---
PAST WINNERS

do this ? ran for about a min. like this I think it was flooded but wouldn't adjust , check it out     Had some better runs but this thing really likes the fuel 25% Sig got over 20K a couple times but the back plate is giving some problems It want run long enough to get to the handle like this . getback
Eric, your first vid is what indcates the engine being over compressed. If the engine is new, this is typical to how it would run. Put 1-2 head shims in and starting will become much easier. While the engine was hitting 19k plus, don't run the engine like that if your trying to fly the plane. It won't happen. If you did manage to get to the handle, the engine would instantly go overlean and sag or quit. You can somewhat achieve a run like the second vid if your running bladder pressure. However, this is also going to require a fairly high nitro content of 35% or 40% which will needle better and a small prop. My recommendation to add head shims will assist the engine run. Ken
Top Poster





Posts

: 3195


Join date

: 2012-03-27


Location

: pennsylvania



Ken , I am running 4 HD. gaskets on 25% , Td piston/cylinder set was new, started with 2 HD/gaskets what I had ran in the Reed Speed last year . The engine has ran quite a few times and went to Kim for the tach. race , I wouldn't tach it so high before take off when flying (just right at peak) It kept wanting to run backwards even with the starter spring,is why I added more head gaskets .. this is the only time I've ran it on 25% , 35% was what I had been running. The needle has gotten loose and will need replacing or new back also. I am going to repair and go back to the Hi'er nitro and try that. Eric
How thick are your head gaskets? I ask this because some are so thin 2 equal one of what Cox International currently sells. While 4 sounds like a lot, it may require more if the gaskets are say only .004" thick.
Top Poster





Posts

: 3195


Join date

: 2012-03-27


Location

: pennsylvania



Ken there .007 they came from cox inter. but 2 of them are old so they should bee replaced I think, the ones in it are all of them together are .028 with out mashing them to much.


Similar topics
---
Permissions in this forum:
You
cannot
reply to topics in this forum