Cox Engine of The Month
December-2017
1/2A Nut's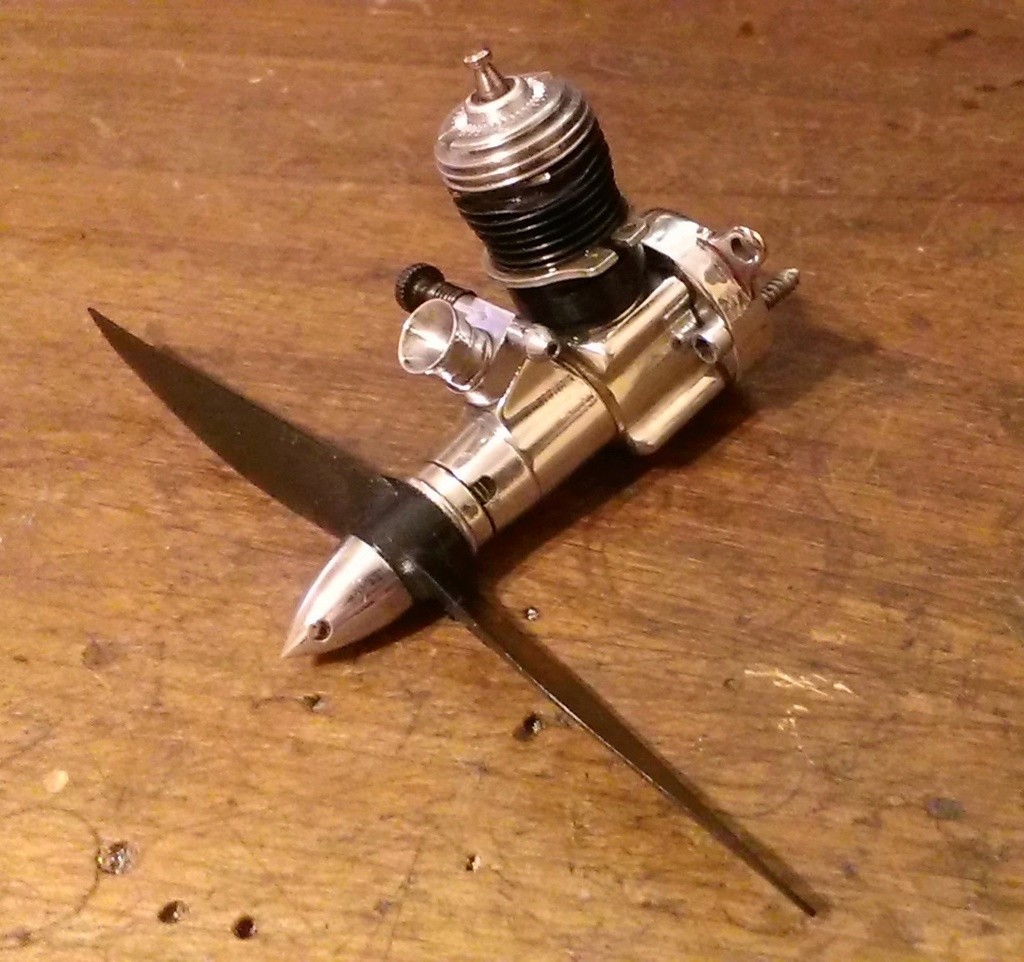 "Chrome Moly TD .020 RC"
---
PAST WINNERS
Page 2 of 2 •

1, 2
Here's a video from yesterday's 1/2A Fun Fly aka SMALL West, third session this year featuring my buddy Corey flying his eBay purchased Trainer ARF with .049 TD w/ throttle sleeve. Yes, we are having too much fun!

https://www.youtube.com/watch?v=cJODyeBE9rc
Nice video at first I thought the bird was tail-heavy but it glides well. I cannot help being envious because of that airfield...
Diamond Member





Posts

: 1547


Join date

: 2011-11-06


Age

: 59


Location

: Budapest, Hungary



WOW That plane flys well and has all the power you could ask for , Thanks ,getback
Top Poster





Posts

: 4315


Join date

: 2013-01-18


Age

: 60


Location

: julian, n.c.



Balogh-With all of the flying your doing, it's safe to say there's a bunch of us passionate Cox flyers envious of you my friend. Your motto should be: The Cox owner who flies his engines the most...wins!

If so, sign me up to your camp.

Getback-Not bad performance out of a stock .049 TD on a 42" span plane.
Once again, it's always a treat to see how pilots react to seeing our Cox birds at the field. They share their stories and comment how rare it is to see a Cox engine running nowadays. That makes our mission so rewarding, considering how many (50 million?) of these engines were produced and now in display cabinets and/or stored in boxes. I'll keep running Cox engines before I get too old and impatient to bother....not likely to happen but you never know.

Keep'em flyin!

Xplaneguy,

I have really enjoyed your videos and entire thread. It looks like you are really knocking it out of the park as an R/C pilot and way more importantly, as a father. Great job and God bless you. Every daughter needs a good dad!

Bob
Platinum Member





Posts

: 1159


Join date

: 2011-08-11


Location

: Naples, Florida



Bob,
I truly appreciate your very kind words.
After years of enjoying videos by Kim, Tee Bee, Hollis Fenn and other pilots, it was time for my daughter and I to contribute and hopefully inspire folks to explore the fun that is 1/2A model aviation.
I'll never forget those early days flying Cox powered models and as much as I've enjoyed collecting these engines over the past 30 years, I love running them/flying them even more. My recent health scare and surgery was the wake call that I can't take them with me when my times up, so share the experience with my daughter and friends, ultimately extending the life and legacy of these little engines with future generations.
I'm still amazed how one simple plastic Cox PT-19 lite a spark and passion in me and I want to share that feeling with others. Selfishly, when I'm too old to fly anymore, I hope to watch my daughter, her kids and/or other young people flying these engine, though I may have to make the fuel myself at that time....but let's hope not.

Until then, while I'm still young and patient, I'll continue to pay back what this hobby has given me....a 27 year Air Force career and years of joyful memories with friends and family.
By the way, if you ever get bored, here's our RC Groups Blog link below. My daughter has grown up in the hobby and become a bit of a RC celebrity. I provide security for her at events.

http://www.rcgroups.com/forums/member.php?u=263724
All the best,
Tony
Page 2 of 2 •

1, 2
---
Permissions in this forum:
You
cannot
reply to topics in this forum