Cox Engine of The Month
March-2018
dckrsn's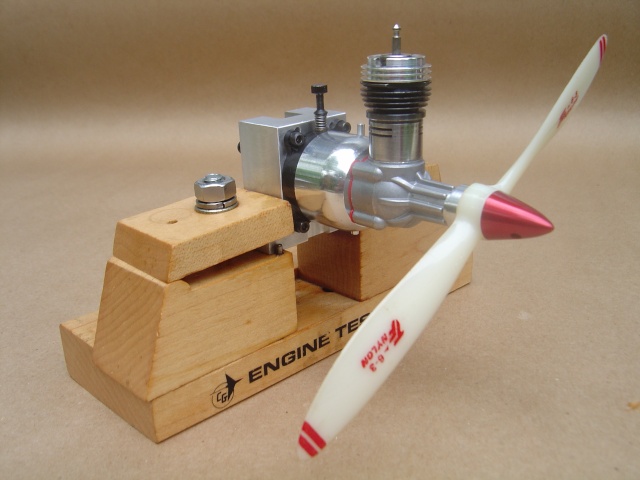 "Cast Case Diva" .049
---
PAST WINNERS

Some moths ago until now, we never got a very cold winter and did get much rain

Here in Cen Tex that means keep mowing the yard...no brown or die back

BUT the mornings are cold and afternoons short

MY flag ship mower, a X320 John Deere with Kawasaki over head valve twin started puking oil each time I shut down

I (thought) I checked it out, and decided the aluminum head to aluminum cylinder head gasket had blown.

I assume because it was my fault----I do not always wait for engine to get to operating temp before just getting after the task at hand....a real bad habit for an aluminum head with steel bolts on a cold day

So for months I just added oil and kept on mowing accepting the smoke off the muffler header as just the way it will be until decent weather to open her up and fix.....

Today was that day, and after sticker shock* on line for the necessary (assumed) parts I may need to get

BUT,  (insert happy dance) after pulling all the shrouds and crap off so I could get a good idea of all I needed to replace and fix the leaking head.

I find the leak is bottom of valve cover ( well hidden by all the air cooling shrouds) and I have every thing here to fix it....waiting for Anaerobic gasket seal to set up as I write this...plus looking up the proper torque for the 5 valve cover bolts

*Sticker shock #1...John Deere want $180 for the Technical manual
*#2...a set of gaskets for the head is $45
*#3...dealer I bought it from quoted $480 to do this job

And my final assessment... Knowing better too from Harley Evo engines and a few Japanese motors with aluminum heads...... I did cause this by starting cold and rapidly going to 3/4 throttle to start mowing


There is a lesson in here some where I must suck on a beer and contemplate.... grin
Diamond Member







Posts

: 2342


Join date

: 2011-08-26


Age

: 62


Location

: Lampasas Texas



Patience is a virtue Fred, but were it true I would be the worlds worst sinner. But my Honda ATV's keep me honest, they won't run worth a darn until they are warm. As you know I love my JD LX172 and Z225, they take a lickin' and keep on tickin'.

Bob
Diamond Member





Posts

: 2786


Join date

: 2014-08-18


Location

: West Virginia



Been 4 months and yesterday was fourth dry day since our much reported Texas unusual rainfall this year... a lot of my 2.5 acre yard is Texas native grasses. There are a few areas with Amerishade variety of St Augustine sod near and around the house proper. I have many shade tress and nothing but Amerishade grass will grow in those areas

Anyway, dry enough to mow but needed going over three times to mulch in the cut stuff (I do not bag grass clippings)

Two Fuel loads on the JD X320 and six hours later all done.... the Permatex Anaerobic Gasket sealer alone did not leak...YAY!
Diamond Member







Posts

: 2342


Join date

: 2011-08-26


Age

: 62


Location

: Lampasas Texas




---
Permissions in this forum:
You
cannot
reply to topics in this forum