Cox Engine of The Month
June-2018
Davenz13's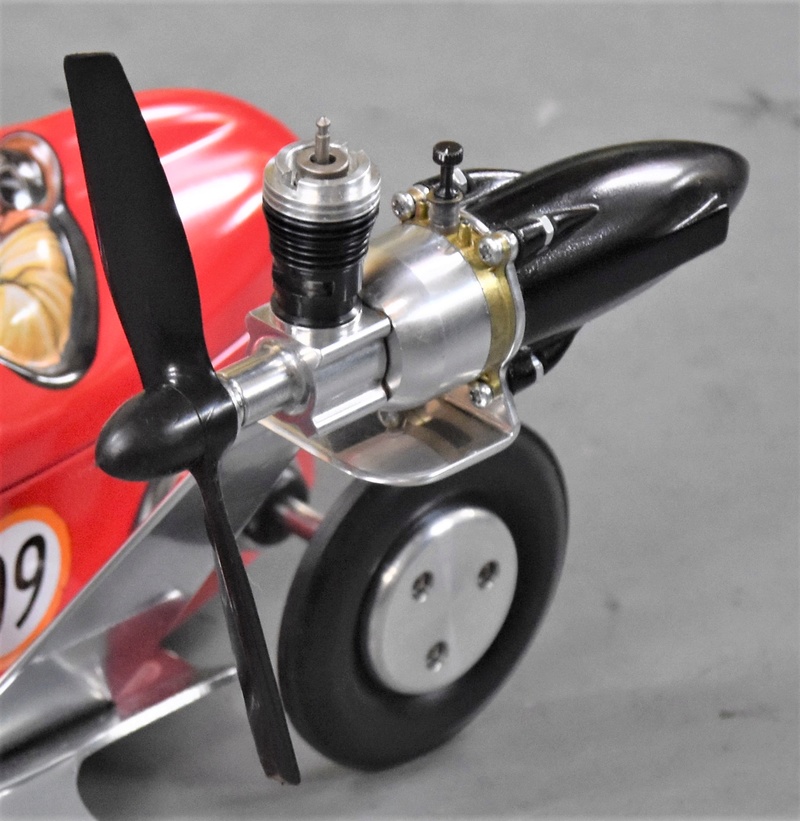 ".049 Bee"
---
PAST WINNERS

This weekend, March 5-6, 2016, is the Spring Tune-up in Indiantown, Florida
Saturday is Fun Scale 2000, OTS, and N-30
Sunday is all PAMPA classes, as well as Profile Scale
John Brodak will be judging the scale events on both days.
I'll be flying my P-51 2.4ghz in Fun Scale, and my Vampire in OTS.
Weather is looking to be great and should be a fun day of flying!!
Sounds like a good time coming up !! hope you can get some vids. or pics. and wish you the best in the competition . The planes look GOOD . Eric
Top Poster





Posts

: 4788


Join date

: 2013-01-18


Age

: 60


Location

: julian



Had a great time at the Airstormers in Indiantown, FL yesterday! Scale judging was done by John Brodak himself, and he was excellent in giving advice between rounds, and I improved my scores on each round because of him. I missed 1st place by 1point. Very close scoring all day and exciting to know that anyone could have won right up to the last round. Great fun!
COOL MAN CONGRADULATION !!! Larry those are some good looking scores for someone flying for the fun of it

Were you able to get some pics or videos for us I know that U didn't have time but maybe some one you know and love . I am really happy you have to show them your skills I think your a very good pilot of CL anyway that's what I have seen

 Need to replace one of those with a CL flyer lol getback
Top Poster





Posts

: 4788


Join date

: 2013-01-18


Age

: 60


Location

: julian



Unfortunately, I didn't take any pics ... but there was a couple of guys taking them and I'll be able to get access to them in a day or two.

Yup! I am having fun, with absolutely no pressure .... theres only 3 contests per year here in Florida and I'll get to 2 of them. KOI is a bad time of year for me. Now, there won't be another one till november, so now its just R&R type of flying for the next 8 months.

If ya noticed, I didn't mention my Vampire in OTS .... horrible day for that. I think the Vampire has seem its last flight on round #1 yesterday. Round 2 I took a pass ... it has never flown right, and I'm sick of dealing with it.

I believe I'll be building a Barnstormer for OTS in my future ....

Looking forward to next weekend .... I'll be digging out my Lil Jumping Bean which is sporting a brand new Black Widow. I had one good flight with the Serpent, and was really impressed on the Beans flight. Can't wait to get back to it!!


Similar topics
---
Permissions in this forum:
You
cannot
reply to topics in this forum