Cox Engine of The Month
June-2018
Davenz13's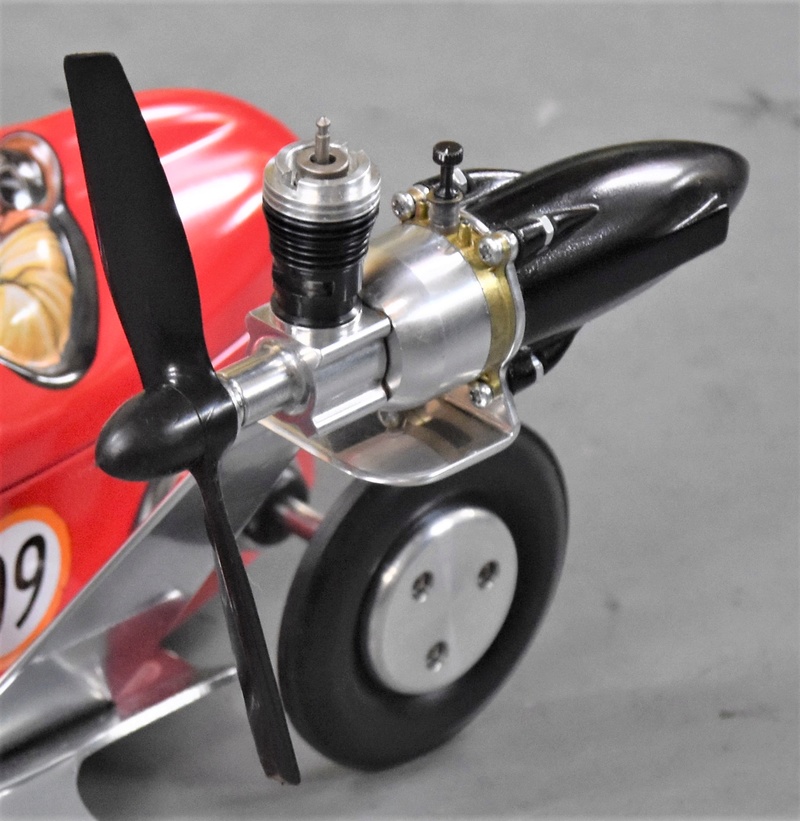 ".049 Bee"
---
PAST WINNERS

Hi Guys and Girls , I have had this baby for a number of years and NEVER used it !! I cant find the manual but sure I can on line , I am thinking drill press , drum sanding , routing ?? I am wondering if any of my friends out there have one and what else you may would use if for and of coarse I just wanted to show this baby off . Thanks!! Eric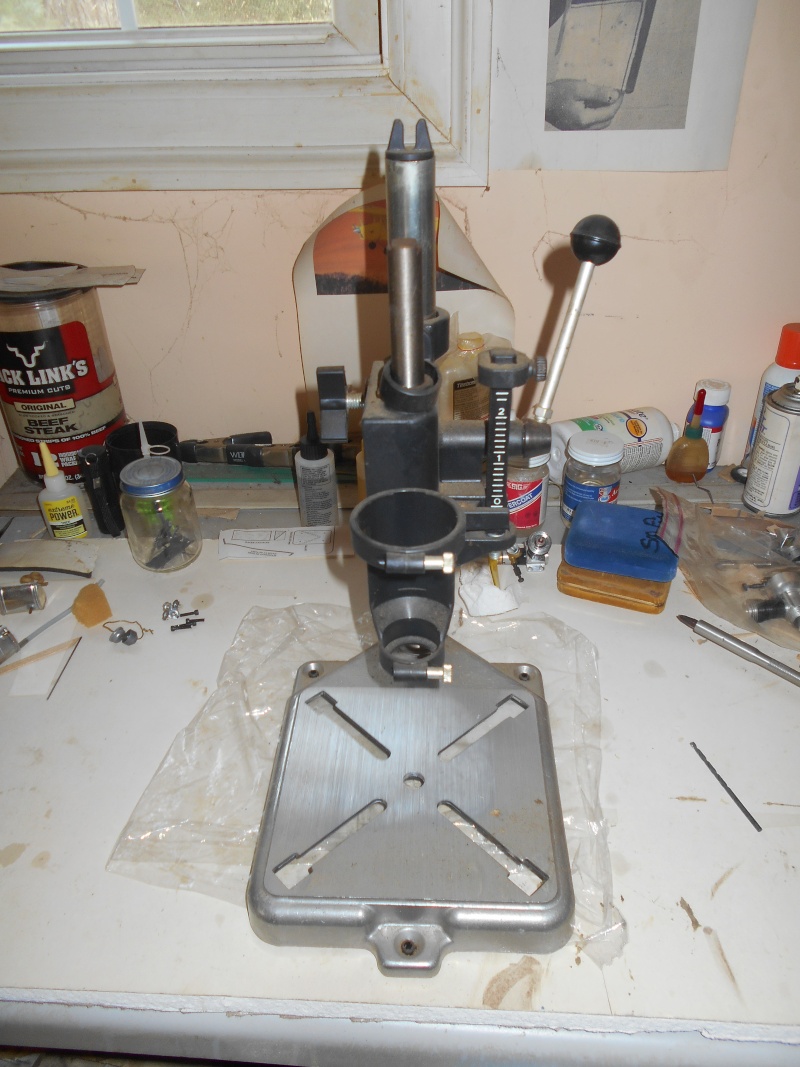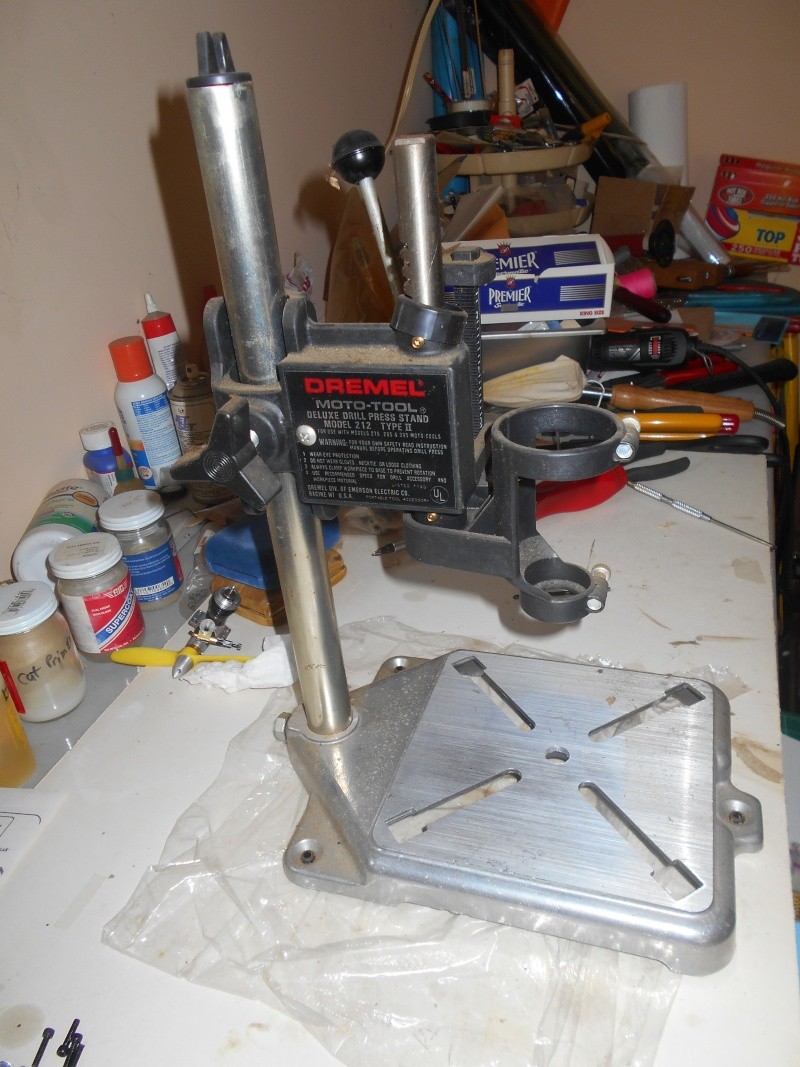 Top Poster





Posts

: 4799


Join date

: 2013-01-18


Age

: 60


Location

: julian



routing flat bottom pockets would be easy.
slotting for whatever in thin or thick stock.
resawing? maybe?

Those can be handy. Last time I looked they cost more than the Dremel, so I haven't pursued the issue any.

Phil
Diamond Member





Posts

: 2955


Join date

: 2012-10-02


Location

: Ohio



Top Poster





Posts

: 4799


Join date

: 2013-01-18


Age

: 60


Location

: julian



I pretty much found mine to be useless. It puts too much load on the tool when used as a drill. I found it to work ok for drum sanding attachments. What do you really need to sand though in the stand that you can't do with the tool in your hand? I find my drill press regardless of size to be very versatile . Ken
Top Poster





Posts

: 3032


Join date

: 2012-03-27


Location

: pennsylvania



They are very useful for all the tasks mentioned. Primarily it is a drill press for reasonably accurate drilling up to the limit of the Dremel tool - about 3.4 mm. This can be quite a limitation.
If you look at this
http://www.stripersonline.com/surftalk/topic/46071-dremel-drill-press-212/
Another use is holding the Dremel tool horizontally and in this fashion you can also attach a flexible shaft.
Unfortunately, this model doesn't allow setting the press at an angle. It is either vertical or horizontal. My friend has one that does but I think it was done by adding another accessory to be able to rotate the body. I wouldn't recommend that though because it was a faff setting it accurately. It has to be adjusted using a spanner and three bolts.
I have never used a Dremel drill press but I have a similar drill press (well I have six drill presses of various sizes and capabilities). It is the Proxxon equivalent and I use it all the time.
In order to get the most out of drilling - I would recommend a machine (drill) vice or hold down clamps. Not much of a problem for balsa, plywood and engine bearers but if the drill grabs sheet metal while you are holding it - it hurts and delays your job while you clean the blood up.
A Dremel, although small, is a high speed drill and very unforgiving! As Ken says, the Dremel tool is easy to overload and I wouldn't also recommend drilling steel with it or any metal much deeper than 1/4 inch.
Diamond Member





Posts

: 2425


Join date

: 2011-11-16


Age

: 63


Location

: England





Similar topics
---
Permissions in this forum:
You
cannot
reply to topics in this forum