Cox Engine of The Month
September-2023
balogh's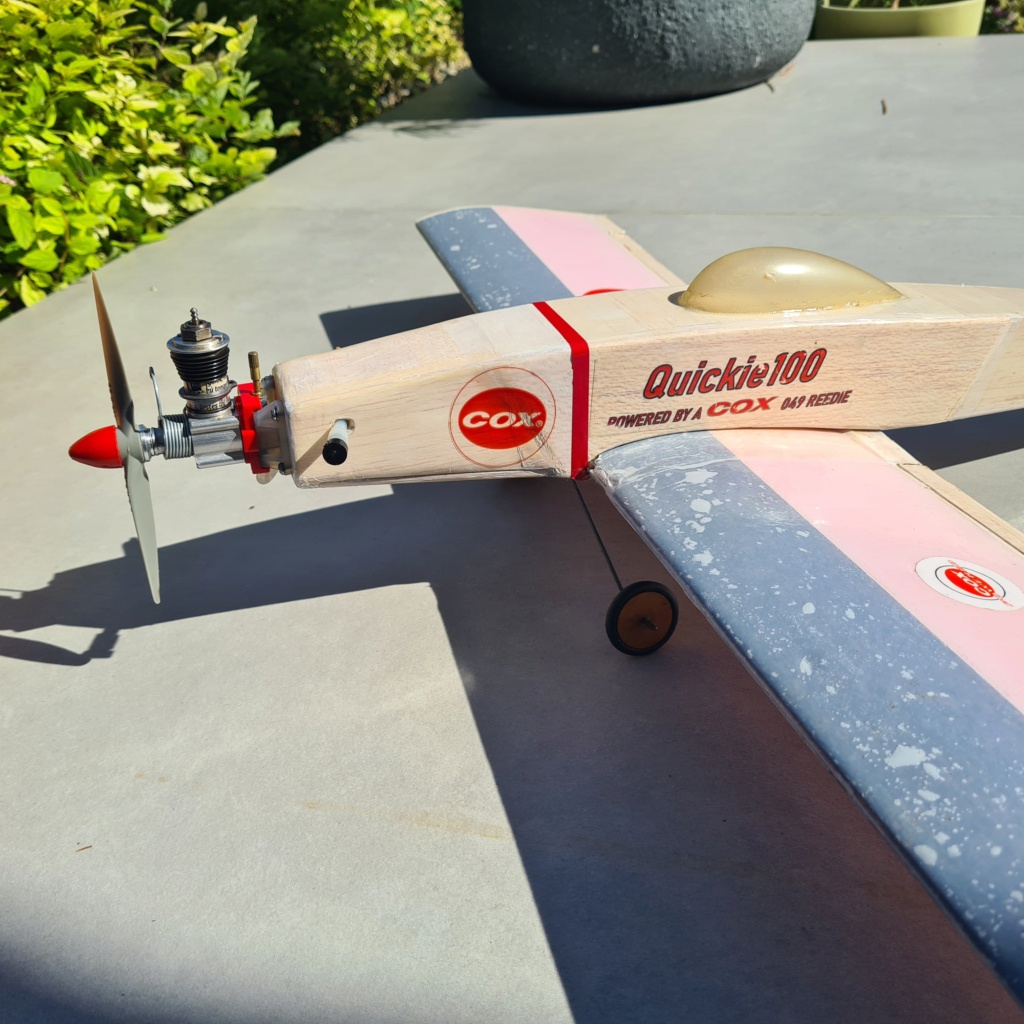 "Beefed up old stock 290 on my Quickie100 RC after plenty of airtime hours..."
---

---
PAST WINNERS
These engines were originally imported into the USA from Russia by Hobbyclub.
This is definitely not a use out of the box engine. The crankcase needed swarf flushing out of it and there were burrs on the cylinder liner.
Still to be fixed - the propeller driver stands off too far from the crankcase exposing the open ball bearings (it is a weepy) rather than shrouding them in. Need to examine this one carefully as the propeller driver isn't thick enough for a simple ream.

ian1954

Diamond Member





Posts

: 2688


Join date

: 2011-11-16


Age

: 69


Location

: England



Ian I used these for practice combat. Very crude engines, ( Fox .35's of combat engines). But, they deliver moderate power. Nothing like a modern F2D engine. With the correct prop, I use the Russian glass props, they can turn up into the 27-28K range. I can get it to turn more but it's just not useable power. I made a Nelson head for mine. ABC construction which is somewhat like dinosaur in combat due to weight. I picked up two for $30 at a swap meet. It has a nasty attitude initially until broken in. It cost more in plugs than the trouble it was worth to do so.  This was very frustrating to break in. I had to add a lot of head shims and a lot of bench running which shouldn't be necessary for a combat engine but it was worth it. It now readily starts and is reliable. Unfortunately, it's real loud. I can only fly this engine at our sister field alongside of a airport due to the noise. I only run this on 10A% nitro. The rear exhaust is a pain in the rear. It can and will melt foamie wings even though the exhaust is directed in a Y. When you go to adjust the needle, the exhaust burns the hell out of your thumb. My findings were the same as yours internally. I chamfered many parts and cleaned up a lot inside.  Ken

Ken Cook

Top Poster





Posts

: 5246


Join date

: 2012-03-27


Location

: pennsylvania



Thanks Ken,

Quite a few Eastern European/Russian engines have come my way recently and it is difficult to find any detail of information on them. What I can tell you is that this was originally sourced in the USA and had an original price tag of $64. For 1995, this was expensive.

It arrived to me with a replacement glow insert but, as usual, I have put it in a safe place and can't find it!

This one definitely needs more work before I attempt to run it but I do like the look of it!

ian1954

Diamond Member





Posts

: 2688


Join date

: 2011-11-16


Age

: 69


Location

: England



Similar topics
---
Permissions in this forum:
You
cannot
reply to topics in this forum