Cox Engine of The Month
March-2019
Jason_WI's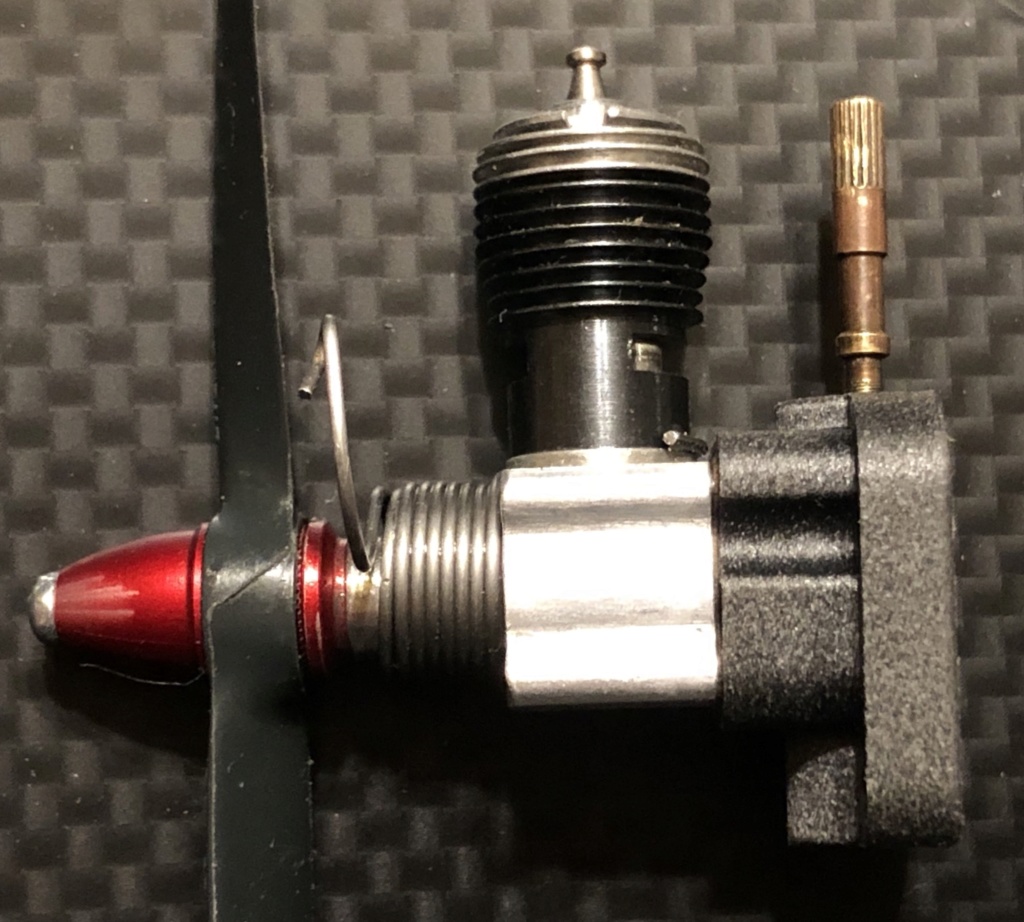 "Cox Pee Wee .020 with 3D printed horseshoe backplate"
More info on this engine!
---
PAST WINNERS

Hello.
I'm new to the group and would like to ask for assistance in locating and purchasing two items for the .049/.051 Medallion.
My first item I'm looking for is,the original box for a .049 or .051 Medallion. If anyone can help in this regards please contact me.
My second item I'm seeking is the precision throttle assembly for the .049 Medallion as well.

Thank you for any help in locating these items for me. Michael...
Top Poster





Posts

: 5545


Join date

: 2013-01-18


Age

: 61


Location

: julian



Thank you for the welcome to the group.
The throttle assembly for the .049 has been, by far, the most elusive one to date. I stumbled across the one I have simply by asking my local hobby shop what I was looking for and he whips out one still in the original packaging. I'm sweating because I'm waiting for him to say,"one million dollars and your first born child!" He gave it to me for free. I have one for a .09 Medallion,as well as a .09 Medallion. I'm willing at this point,to trade both for what I need for my other .049 Medallion. As for an original box for My Medallion. I'm not willing to spend a ton of money for one,just a fair value purchase. I talked to Theresa and Bernie at Cox International and they both told me to ask everyone here so, I'm asking. Any leads or information you yourself or the rest of these fine folk have is welcome and greatly appreciated. Thank you very much.

Michael
Welcome Michael

I have a Medallion with the adjustable muffler but no throttle, with a box. The box (and the brochure) says it has throttle control too, but the engine (also the engine in the picture on the brochure) only has the standard venturi.
Is this the kind of box you're looking for? All the cardboard boxes are the same, only the insert changes according to engines. Some folks have reproduced the inserts to replace missing or damaged ones.
Diamond Member





Posts

: 1445


Join date

: 2014-10-10


Age

: 47


Location

: Finland



Would you consider selling the engine/
Michael, (goosic68) are you still about?  If you are, then
HAPPY BIRTHDAY!
Diamond Member





Posts

: 2401


Join date

: 2012-06-15


Age

: 56


Location

: Victoria, Australia



Happy birthday
Sorry I missed your question earlier... I suppose everything is for sale if the price is right

I don't collect NIB stuff but have run into some along the road, so it is "available". Or just the box, if you need one. Do note that the engine is in Finland, so on top of the price there would be maybe $25 or 30 for shipping and any impprt customs/duties that may apply. The box of course could be neatly flattened and mailed in an envelope, no customs there.
I am missing an early Golden Bee in good condition (or just an NOS tank and backplate, I have the other parts), Medallion .09 and .15 and a Space Hopper. Oh and a Tee Dee .09 is on the list too. So for these a trade would be possible too.
Diamond Member





Posts

: 1445


Join date

: 2014-10-10


Age

: 47


Location

: Finland




---
Permissions in this forum:
You
cannot
reply to topics in this forum