Cox Engine of The Month
May-2018
Kim's
"War Dog hauls the 2M B.O.T. out of Uncle Wayne's backyard"
---
PAST WINNERS

So, probably the last Swap Meet trip this year (I seriously got enough stuff) to Columbia, Illinois, then over to Kirkwood, Missouri 18 miles away.  My Uncle Wayne was supposed to go, but got ill while I was on the road to pick him up.  So...got to Columbia with 3 1/2
hours to spare, and spent my time visiting with some of the guys and helping Travis and his boys unload their truck.  (swung out by Wayne's house on the way home, and he was feeling better)
The Kirkwood meet was cars and such.  Not really my thing...but my fellow Lineman Francisco was gonna be there, liquidating some of his detailed model cars in preparation for the arrival of twins later this year.  Francisco is originally from Brazil and has two Cox RTF's: a Spitfire in reasonable condition (but with missing canopy and enamel camo job, and Stuka that I haven't seen, but am told has never flown, just run-up on the ground.  
Fran with his parents at his packed table.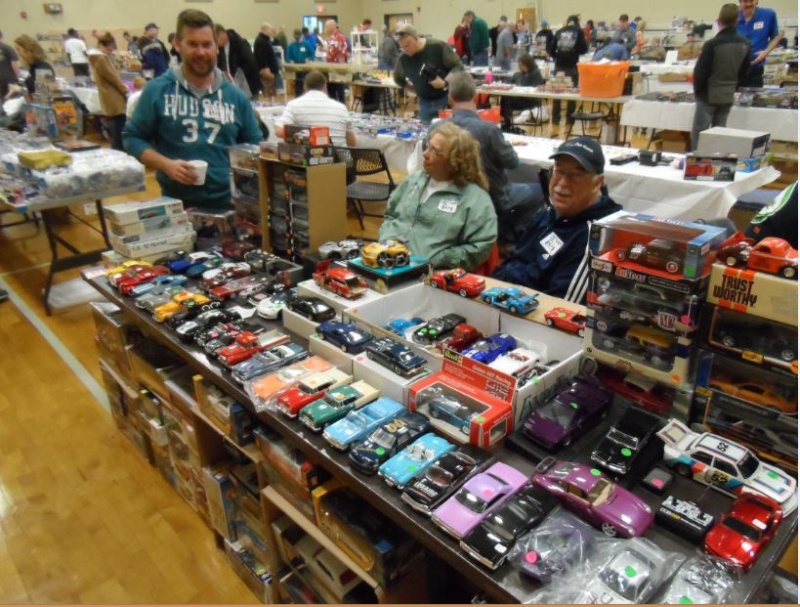 One of his detail model cars: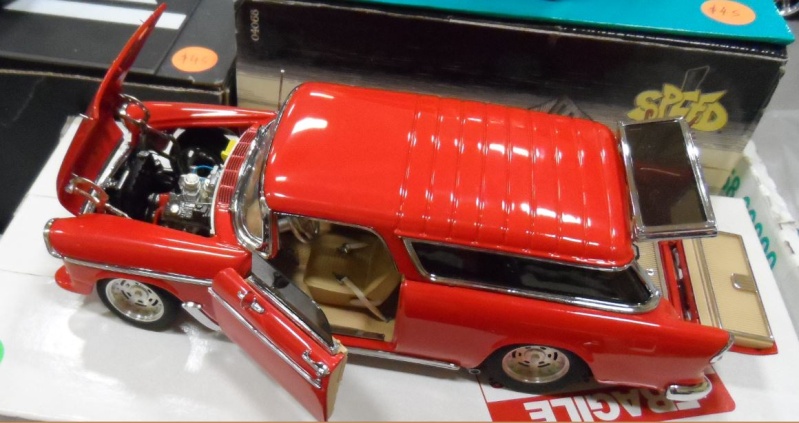 The Columbia meet had a fair turn-out, but not overflowing like I've seen in previous years.
Travis and his crew: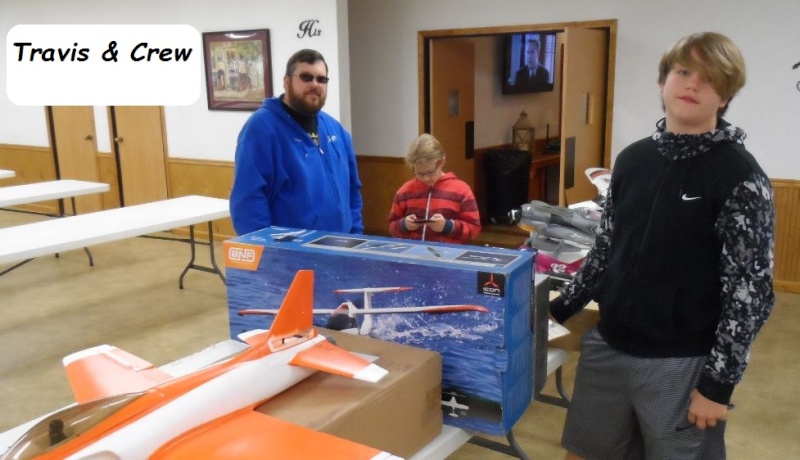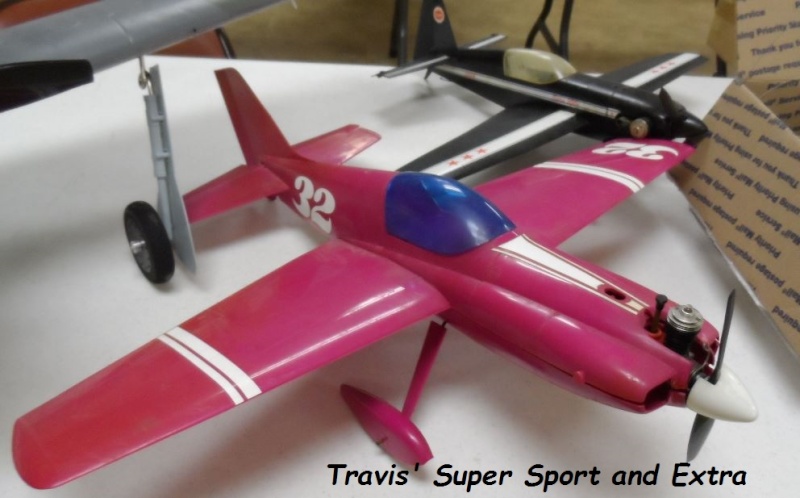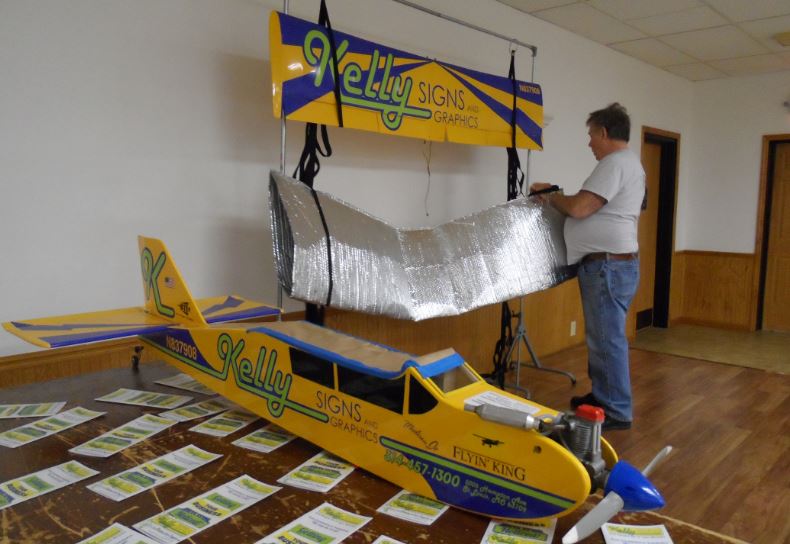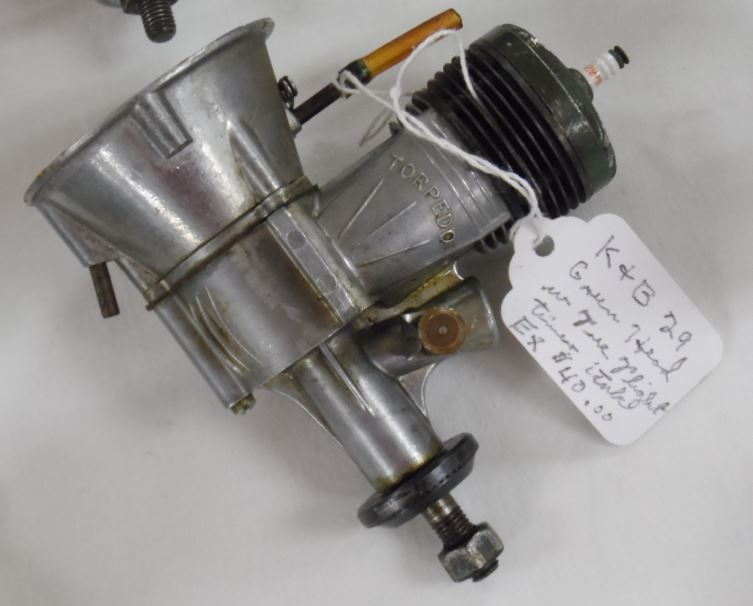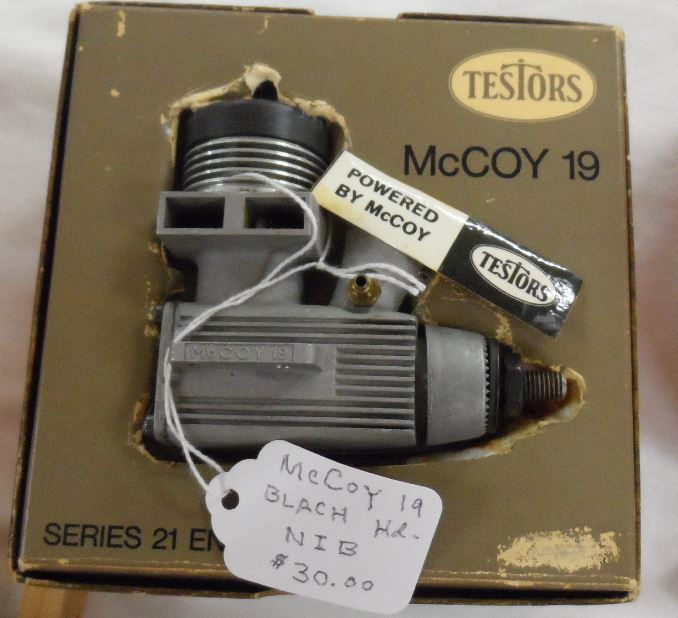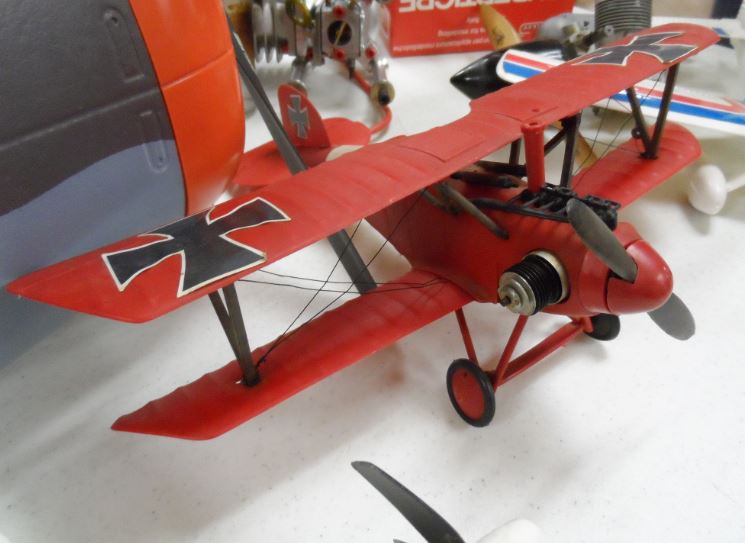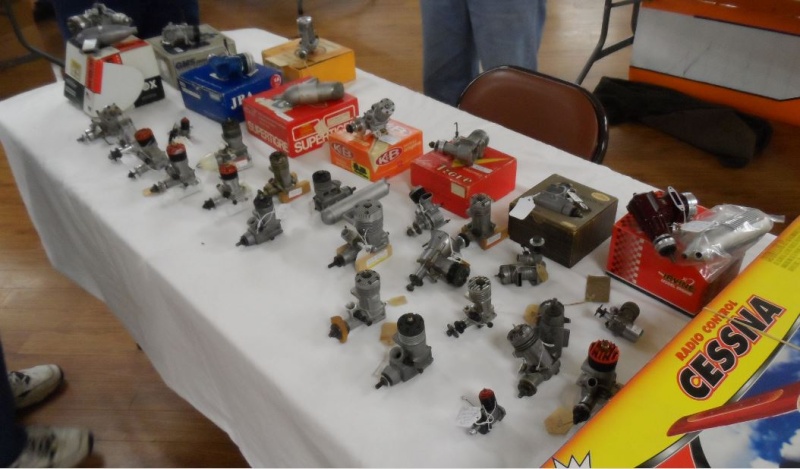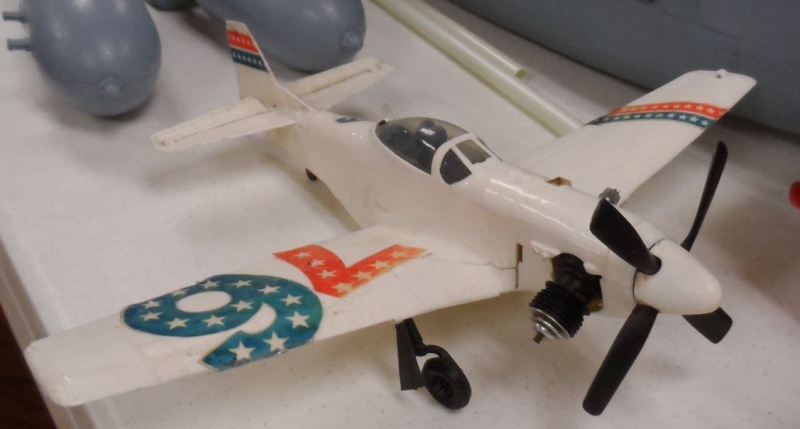 Really sad to see some of these beautiful planes, like this 51B, built right to the edge of completion, then put up for sale. I was strong though...got plenty of orphans out in my shed as it is...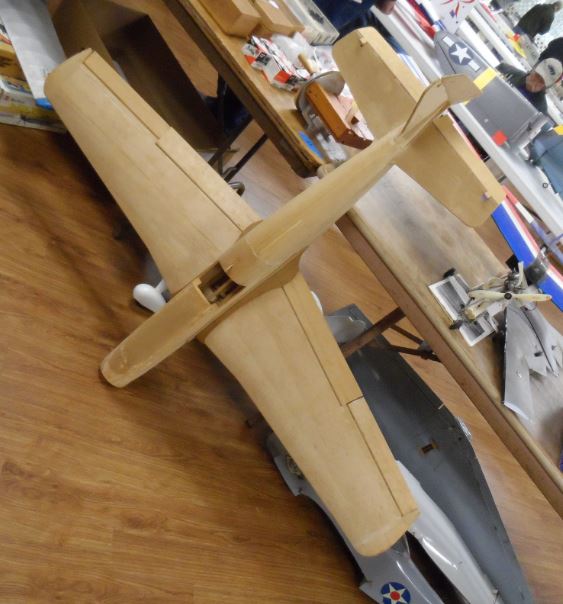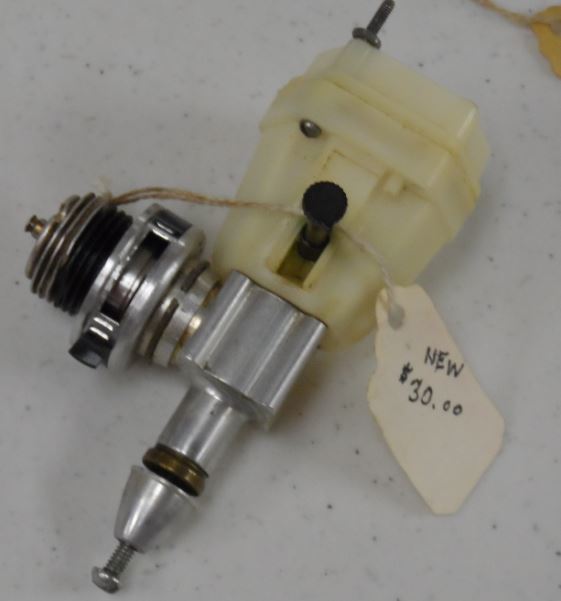 My $10 Space Bug paper weight, that I might get running.  The guy dropped his original dissertation on it's significance as a famous 'Free Flight Engine' for the price of $45, when I showed him that the crank was mechanically locked at a quarter turn in either direction.  I thought the rod might be snapped or the shaft pin broken, but was gonna buy SOMETHING after getting up at 3:45am...even if I just parked in on my desk.

The lower part of the piston was pulled loose from the locked upper.  It's getting a hot soaking now (should have done this hot antifreeze thing DECADES ago) to see if the piston will let go.  Also missing it's needle valve, but maybe a newer on will work.  The tank and case a (by my standards) remarkably un-scratched.
Results to follow....
Top Poster








Posts

: 5989


Join date

: 2011-09-06


Location

: South East Missouri




---
Permissions in this forum:
You
cannot
reply to topics in this forum