Cox Engine of The Month
May-2019
Tee Bee's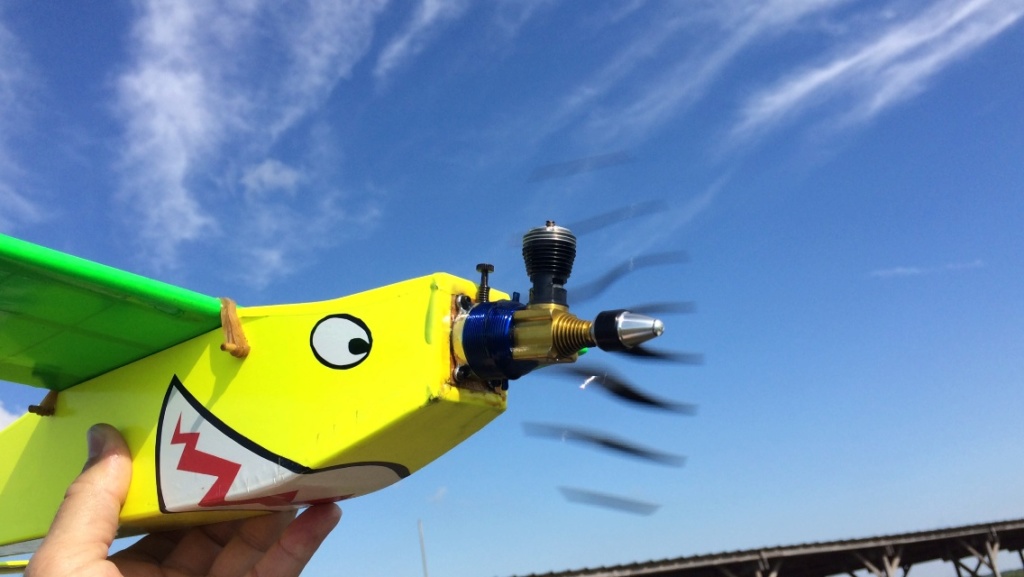 "This RR1 was restored for all the right reasons"
---
PAST WINNERS

This is a cautionary tale. I am not sure that it applies to our USA brethren but it certainly does for the UK and Europe.
It is a prime example of why new isn't better in fact it is a hell of a lot worse!) and how we are easily suckered into replacing things based on not being told the whole truth.
This is a bit of a saga so be prepared.
I will start with replacement doors.
I have been working at a very steady pace on restoring/refurbishing a 1960's bungalow in the North of England. The first thing I noticed was the wonderful entrance door.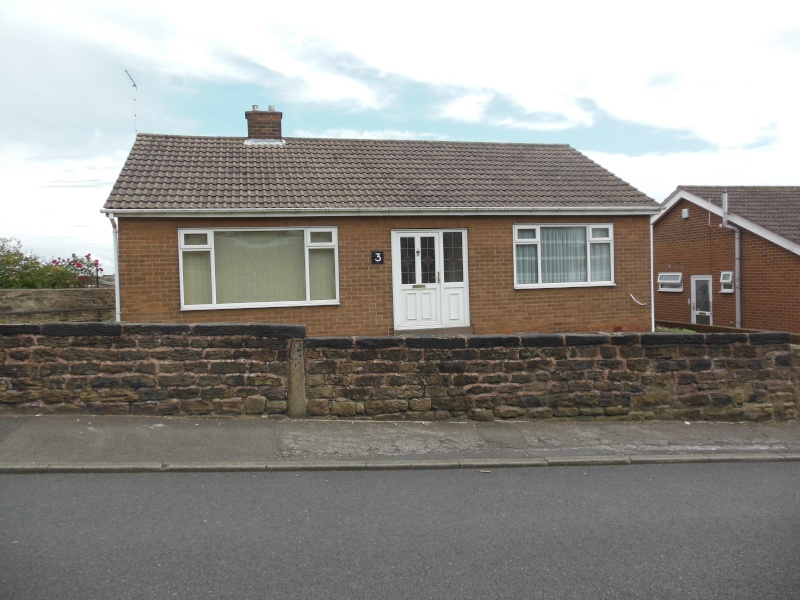 Very nice looking uPVC door - easy to clean with multi point bolts operated with a single key.
Then as building work progressed it was necessary to replace the side door which was also uPVC.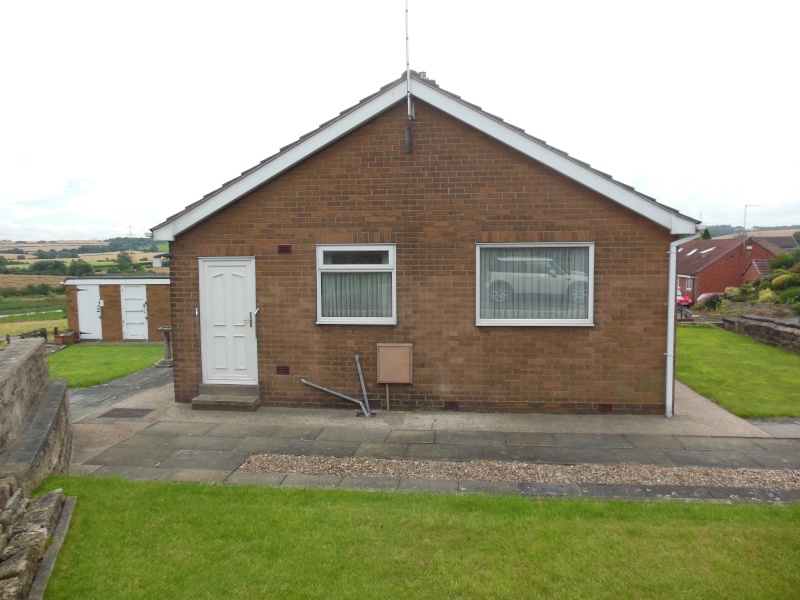 Why? Because that side of the building was to be extended and I could see from the frame that it would be damaged trying to move it. They are glued and screwed into the brick work.
I started to look at replacement doors but then paid more attention to several "fly on the wall" police programs show them braking down doors to raid properties. I noticed straight away that uPVC doors only need tickling with their battering ram and they fell apart.
I then looked at you tube and saw a plethora of videos showing how weak these doors are. I was horrified - millions of these doors have been installed as replacements in the UK.
I understand why people have opted for them. I restored the front door at my London address recently. The door was first installed in 1928 - and had been painted many times and now needed stripping, sanding and the fill primer, undercoat and two top coats to revive it.
This took me the best part of 5 days.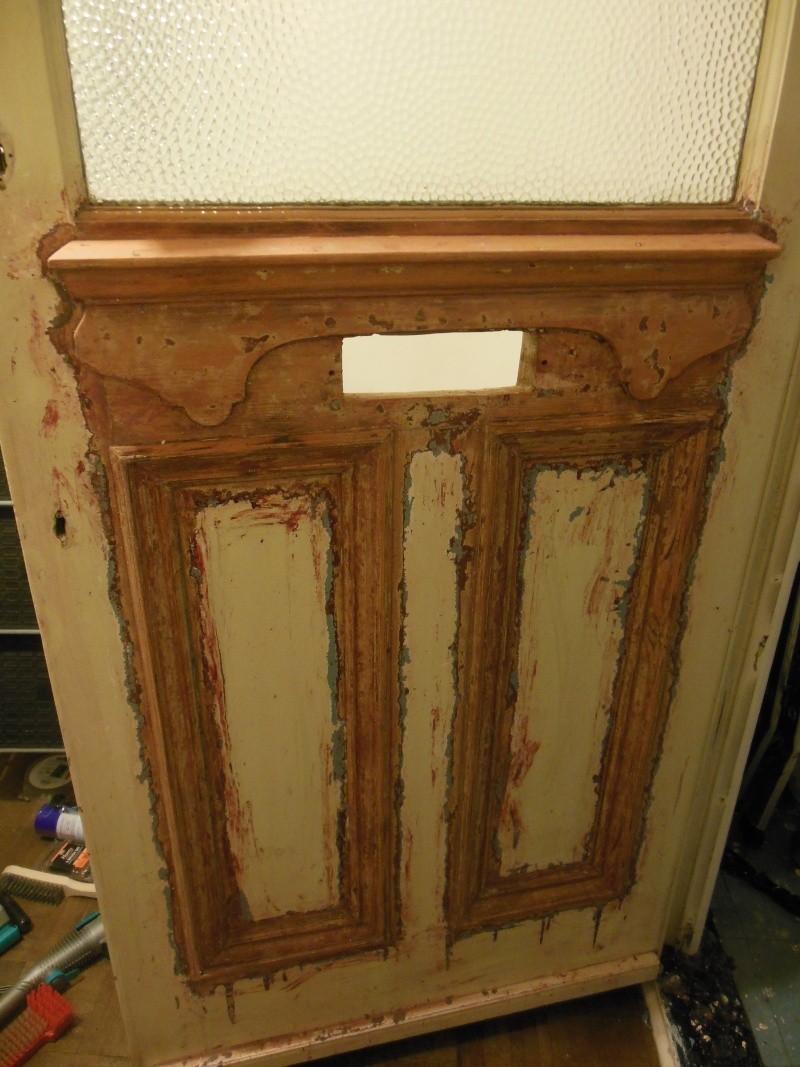 but I was quite pleased with the result.
I had considered replacing the door with a uPVC version but it was made from hardwood, now well seasoned and extremely strong. It is also part of the character of the house.
But after all that time and effort and the cost of replacing the locks. The old ones were well worn and so I updated them - two five lever mortice locks and a deadlocking sash lock. While I was looking for the locks - i also found out that my insurance requires locks built to meet British Standards and must be "kite marked"
http://www.bsigroup.com/en-GB/Kitemark/
I put that to one side to check when I next visited the Bungalow but I fully understood why people replace doors and opt for uPVC.
Why did I paint it green?
I would say that I am influenced by music but I probably am!
Back to the story of the frailty of uPVC doors. This video is an example.
So I opted to replace all doors with the composite variety. There was a delay though - SWTSMBO wanted white doors and I wanted red. When she asked me why I wanted red - I simply replied "So I can paint them black!"
We settled on black to save paint!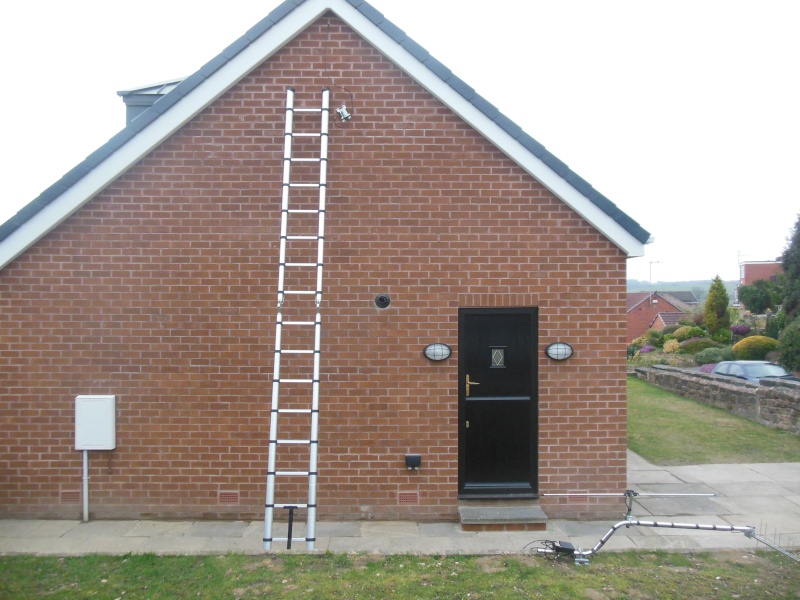 Unfortunately, the story doesn't stop at this point. I here the groans but .................
Brand new composite doors and when I checked the locks - no "kitemarks"
https://www.google.co.uk/imgres?imgurl=http%3A%2F%2Fwww.abs-secure.co.uk%2Fexport%2FTS007-3star.jpg&imgrefurl=http%3A%2F%2Fwww.abs-secure.co.uk%2Feuro-cylinder-lock-standards.asp&docid=NwbvTU3vzA5YqM&tbnid=Iy6lw1r7ZSG4NM%3A&w=709&h=709&bih=944&biw=1489&ved=0ahUKEwiC2qibma3MAhUmL8AKHVnBBCYQMwhQKBQwFA&iact=mrc&uact=8
These "Eurolocks" were new to me and so time for more research.
Horrified!!!!!!!!!!!!!!!!
First of all the locks are easily broken by a technique known as lock snapping.
Picking these locks is so simple
Even lock bumping
Literally millions of homes have no protection. The Euro cylinder locks as commonly installed are utter crap! There are videos on You Tube of children doing this.
What is the answer?
So I replaced all the locks - compare them here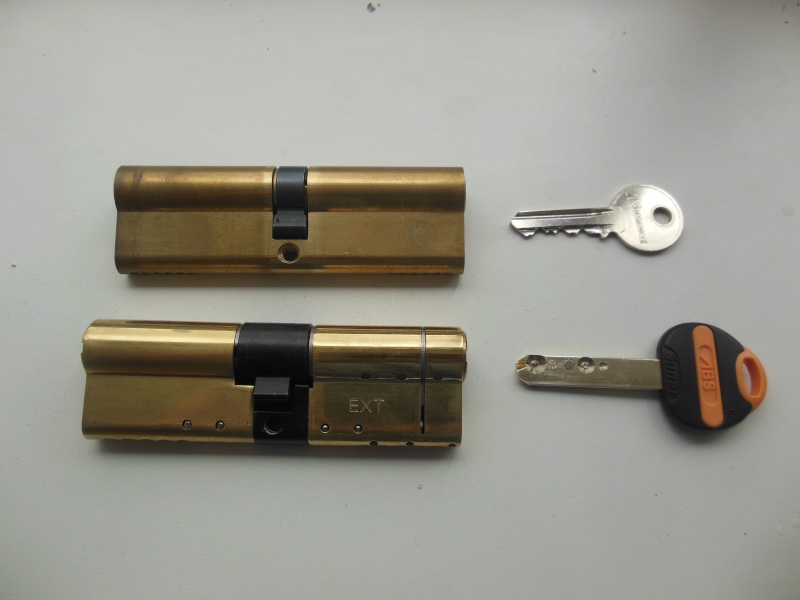 I had to replace 6 locks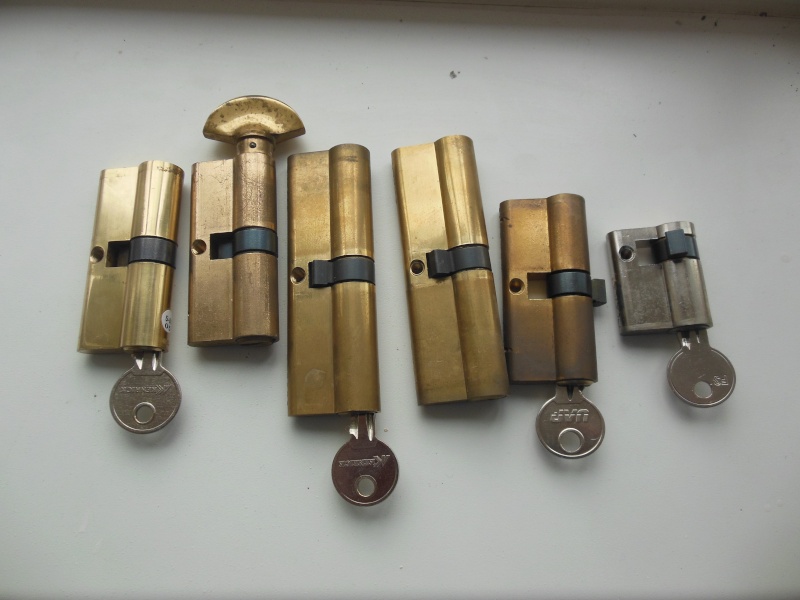 It only takes about 30 seconds to replace one of these and now they are all keyed alike - so I have one key that fits all.
But ..... they are bloody expensive.
I find it frightening how we have been misled - all this information is available on YouTube in hundreds of videos. A 101 in how to break and enter!
Diamond Member





Posts

: 2425


Join date

: 2011-11-16


Age

: 64


Location

: England



Interesting write-up and videos Ian. To stay in the EU or leave. That is the question......(To be answered soon.)

Bob
Top Poster





Posts

: 4033


Join date

: 2014-08-18


Location

: West Virginia



For exterior doors I prefer metal clad, wood core. But, you better make sure the metal covers the whole door and not just the two faces. Also, make sure the interior is solid wood with 100% coverage. These doors are easy to find at lumber yards that have a door plant. The big box stores sell "metal clad, wood core" doors that only have the faces covered in metal and the only interior wood is along the outside edges. The down side of the true fully metal clad, wood core doors is their cost. But, they last many times longer than the lesser version, are many times stronger and have a much, much higher insulation value. Overall, they are a much better bang for the buck.
Diamond Member





Posts

: 1290


Join date

: 2011-08-11


Location

: Naples, Florida



Locks are for the honest.

Seriously. This is the truth. A lock will not stop someone who is determined to gain access to whatever is secured. Given enough time every method can be defeated.

I am glad that you did present information on this topic. A better lock will make the dishonest have a harder time about gaining entry to things, and that is good. I know that the doors need properly installed into the frame too. A couple nails in each side is not enough as that can be kicked out pretty easily. There should be very long screws used in addition to nails.

My parents had their back door kicked in by a drunk not that many years ago. Happily he turned and ran when met with my dad with a shotgun and mom with a handgun. Police got him pretty quick since he was too drunk to keep his feet under himself.

Phil
Diamond Member





Posts

: 2983


Join date

: 2012-10-02


Location

: Ohio



Yep,
Our house was broken into back in the 90s. They kicked in the service door in the garage and then kicked in the door leading into the house splitting the frame and leaving a shoe-print on the steel door (which is still there if you look right). The garage service door now has two sliding bolt locks that are unlocked from inside and the frame is reinforced with a steel plate. The frame inside the house is also reinforced with steel behind the molding.
Looking good Ian!
_________________
-Jacob
Rules
|
FAQ
|
Contact the Admin
|
Donate
|
Suggest a Feature

Administrator




Posts

: 4909


Join date

: 2010-07-27


Location

: Roseville, Minnesota



Ian has a reason to be concerned about the security of his property. Times have changed.

I was brought up in a small New Hampshire town of less than 900 people. Nobody ever locked their doors, there was no reason to. Even summers when we left town for our cottage on lake Onway we never locked the house, three months later we always returned to an unmolested home.

Even in the mid 50's when my wife and I, poor as church mice and living on the wrong side of Pensacola Florida experienced no crime. Same thing later in life living in a series of trailer parks.

Then the seventies happened.................Drugs, welfare, entitlements, safety nets

Bob
Top Poster





Posts

: 4033


Join date

: 2014-08-18


Location

: West Virginia



Ian, I've been a carpenter for 34 years. I specialize in doors and hardware. The ABS Avocet lock system is a very high grade lock. I was first exposed to Avocet hardware when a German based company purchased a very large property nearby. The main building which I believe might be the largest ever completed in the area was 210,000 sq feet. There were hundreds of doors in this building. I enjoyed the project and was happy to move onto others within the property. I do recall the high quality of those locksets. While I'm not responsible for the keying of the locks, I was responsible for the core install and cylinder types. I never researched the residential side of their locksets, but I would believe they're expensive and of high quality nonetheless. Ken
Top Poster





Posts

: 3489


Join date

: 2012-03-27


Location

: pennsylvania



I just skimmed the BSI "Kite-Mark" standard. Interesting how this ties-in with UK insurance ratings.
Top Poster





Posts

: 6435


Join date

: 2013-07-17


Age

: 59


Location

: N. Smithfield, Rhode Island




---
Permissions in this forum:
You
cannot
reply to topics in this forum