Cox Engine of The Month
July-2019
Mike1484's
"Tee Dee .020 on a free-flight model"
---
PAST WINNERS

Rather than build on my original 90 thread, I thought I would start a new one as this promises to be picture heavy.  Like any new project, it's a learning process.  
I pulled the whole thing apart again as I could not needle this thing down from a poorly running sloppy rich attitude.  Then Bandit pointed out an adjustment screw that I wasn't aware of stuck right in the middle of the carburetors barrel, or at least I think he did.
Then I remembered that the fellow in the dis/reassembly videos had made adjustments to it.  Hoping that to be the problem I put the whole thing back together again in jiffy quick time.  
Once you have done it, aligning the timing mechanism is easy, doing the valve lash is hard.  Someone has been into this engine before as a TDC mark has been scratched on the case.  Again, the window makes aligning the crank pin with the timing mechanism easy.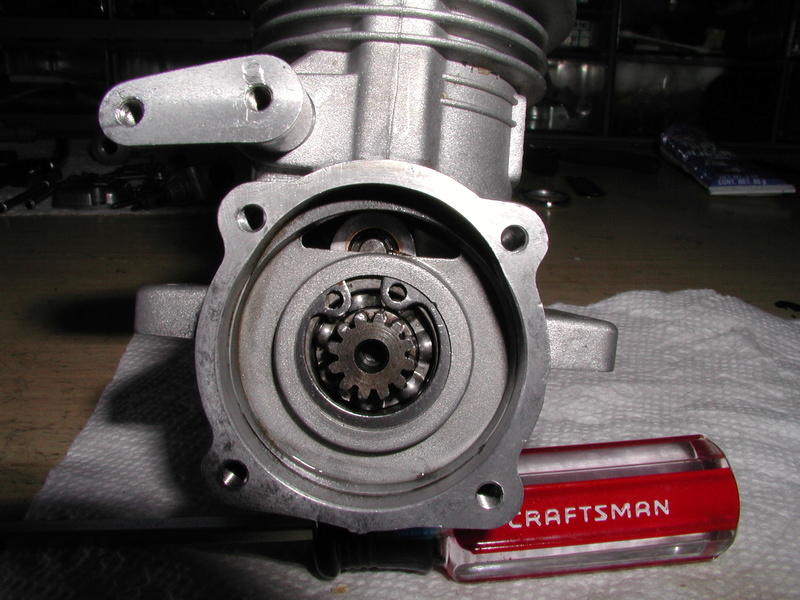 The cam followers almost fell out, glad they didn't as they are a bear to get back in.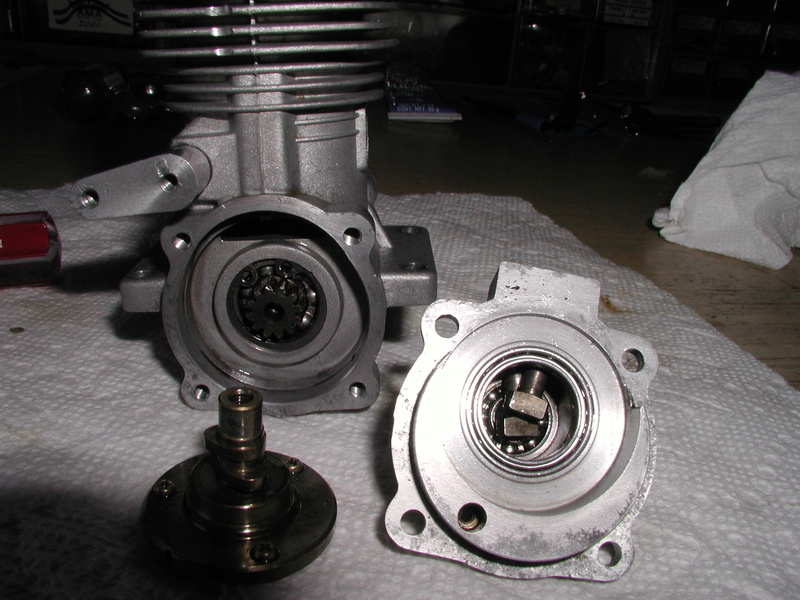 This time I painted the case surfaces with blue gasket RTV then aligned and bolted back together taking care not to get any on the interior surfaces and wiping if off the exterior.
The new O rings fit perfectly, couldn't ask for any better.  Either the previous owner had used larger O rings or they had swelled with use.  The O rings in those two kits are of top drawer quality.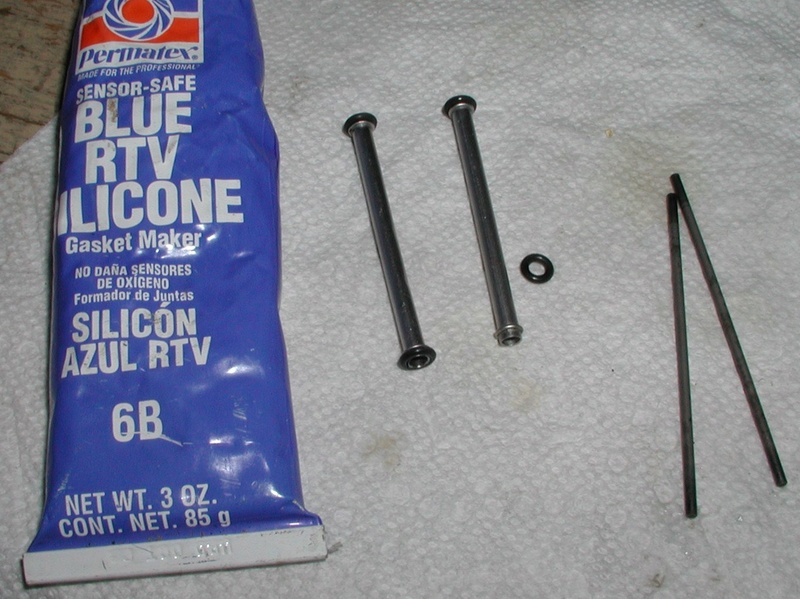 What I thought was crash damage is actually vice marks on both sides of the intake tube.  I can't figure that one out.
To late smart, this time I cinched the engine in a vice to reassemble the rocker assembly.  Makes things a whole lot easier when tapping in the cross pin and adjusting the lash.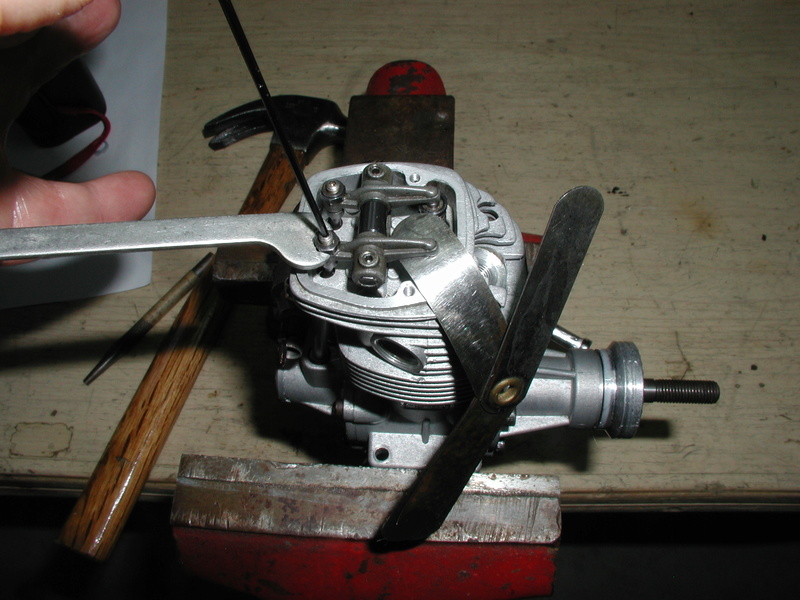 I was going to detail clean the engine before putting it back together but decided against it as I'm going to run it again.  Hopefully I will be able to make some adjustments to the carburetor  that will smooth things out.  After I get it tuned and running properly I will strip it down again, detail the whole thing and reassemble and designate it a shelf queen until a suitable air frame comes along.
Takes a lot of hardware to work on these 4 strokes.  Going back to Cox where you just need a couple of Cox wrenches, a flat blade screwdriver and maybe a con rod reset tool.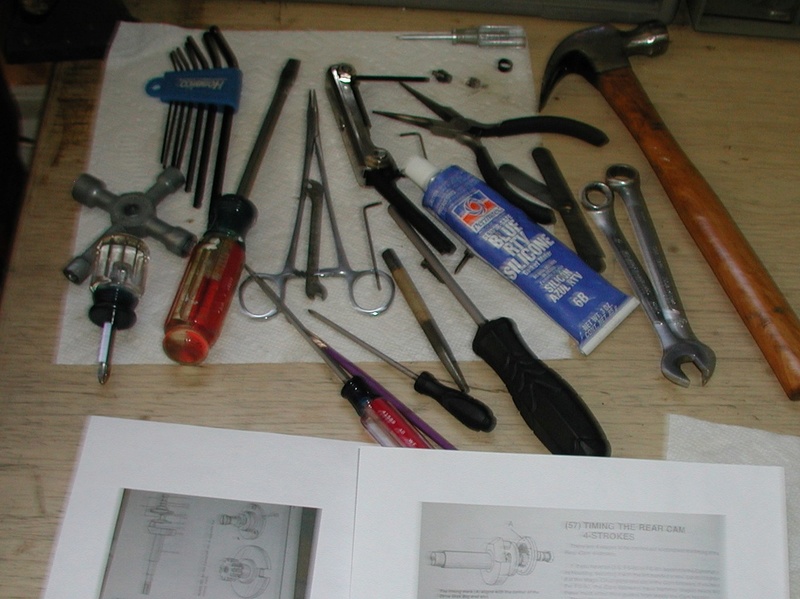 Right now though I think I will just let it hang with it's littler buddies for a while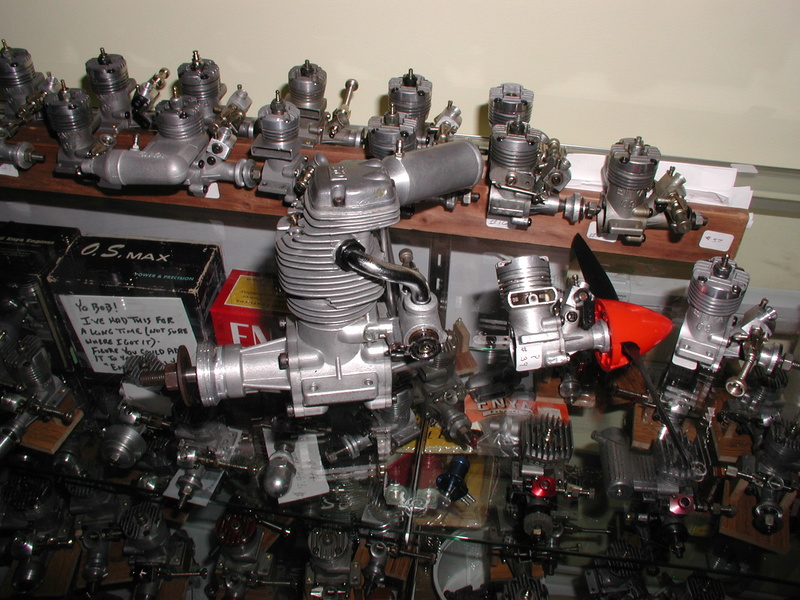 Bob
Top Poster





Posts

: 4274


Join date

: 2014-08-18


Location

: West Virginia



You can do a lot of damage to the fragile aluminum crankcase when clamping it in a vise.

A better plan would be to screw the crankcase to a block of wood and hold that in a vise.
Gold Member





Posts

: 213


Join date

: 2013-11-29




---
Permissions in this forum:
You
cannot
reply to topics in this forum