Cox Engine of The Month
March-2018
dckrsn's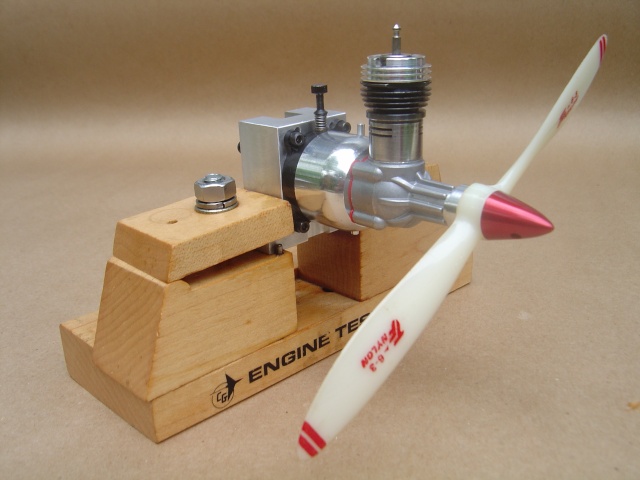 "Cast Case Diva" .049
---
PAST WINNERS
Page 2 of 2 •

1, 2

I grew up benefiting from "book rate" labor since my Dad was a mechanic. 45 years with Firestone. He was an alignment tech for the last decade, and knew the job so well that taking home checks for twice the time he was in the building was normal. The book time is based on someone who is not doing that exact job every day and knows how it is done. Many many things changed in the time my Dad worked there. Pay per time to pay per book time was one of the largest changes that was not simply technology changing.

The book time also is a protection against the customer as well. If the job takes LONGER than the book time the mechanic gets paid the same as if it took the correct time, or less time. It also means the job can be quoted out exactly.

Yes, this whole relation with the dealer sounds shady and unpleasant. I have dealt with shady shops who are pretty odd and questionable in their pricing. I also have dealt with straight shops, dealers and otherwise. It is best to question the shop, and taking the concerns to the manager was the best thing to do.

Phil
Diamond Member





Posts

: 2941


Join date

: 2012-10-02


Location

: Ohio



I wonder why you got a call from the Mechanic (Tech) and not the service Manger in the first place ,, and Tech's are under payed or at least I fell I was for the back , hand , mind , scaring adventure it has been !! the
way. I hope you get it straightened out for the right price Mark .
Top Poster





Posts

: 4610


Join date

: 2013-01-18


Age

: 60


Location

: julian



Best place for mechanic work was Okinawa, Japan. There overall, it was more depended upon the skill of the mechanic, some so-so and some good, but there was a high probability that you'd not be ripped off. They have an excellent sense of ethics. Back in 2006, I had a torn front axle shaft boot on my 1996 Nissan Avenir wagon (Infinity G3 in US). Mori's replaced it for under $100 US labour, turned around same day. I had the part and gave it to him. There, (at least then), they still had gas station attendants that will fill your tank and wipe your windows, check your oil.
I went to Papa-san, a motorcycle salvage dealer (breakers) and repair shop outside Kadena Air Base. He looked at my 1987 Suzuki LS650 Savage motorcycle that I imported from US. It failed inspection because of my headlight. Papa-san looked at it. I told him the Japanese inspectors failed it, saying that the glass was ground wrong. He told me, "You know, those inspectors are idiots. Reflector bowl looks symmetrical. If you change the bulb (had a US one), that will probably fix it." I bought a bulb from him (less than $15 US) and he installed it. Returned to the inspection station and it passed.
If I could return to living in Okinawa, I'd do it in a heartbeat.


Account Deactivated by Owner




Posts

: 1171


Join date

: 2013-07-13



GallopingGhostler wrote:

If I could return to living in Okinawa, I'd do it in a heartbeat.
Sounds like a great place

https://m.youtube.com/watch?v=BmnbBGO-Kjo
Diamond Member





Posts

: 1223


Join date

: 2014-10-10


Age

: 46


Location

: Finland



Page 2 of 2 •

1, 2


Similar topics
---
Permissions in this forum:
You
cannot
reply to topics in this forum