Cox Engine of The Month
May-2018
Kim's
"War Dog hauls the 2M B.O.T. out of Uncle Wayne's backyard"
---
PAST WINNERS

My Grandfather (Mom's father) was a good man. I miss him very much. I have a lot of his traits and personality. He was a proud man.. and always had an interesting item to show me when I'd visit. He worked most of his life at a mill.. (Clark Cutler & McDermott Co. of Franklin, MA) in the shop. A definite "
blue-collar man
". I have a few things that were his.. some old tools..
model airplanes/engines
...  

(he gave me these when he was still living).. and other things that my mom has given me since, that were his. She moved back into the family home after her parents had passed away; some 20 years ago. "Gramps" had a habit of "personalizing" most everything he had.. by engraving his name into it..  

(I don't do this..) but it's an endearing trait that he had. "
Vin Franklin
".. or "
Vincent B. Franklin Sr
." can be found engraved into many of the items that I have.. that were his.
This past week, my mom told me that she had something of his that I might want. I was at her house.. and she gave me a hint. She pulled a cast-aluminum griddle from the cabinet.. and on the bottom was engraved.. his name. She then told me to look on the shelf above the cellar stairway for a small box. In it was this...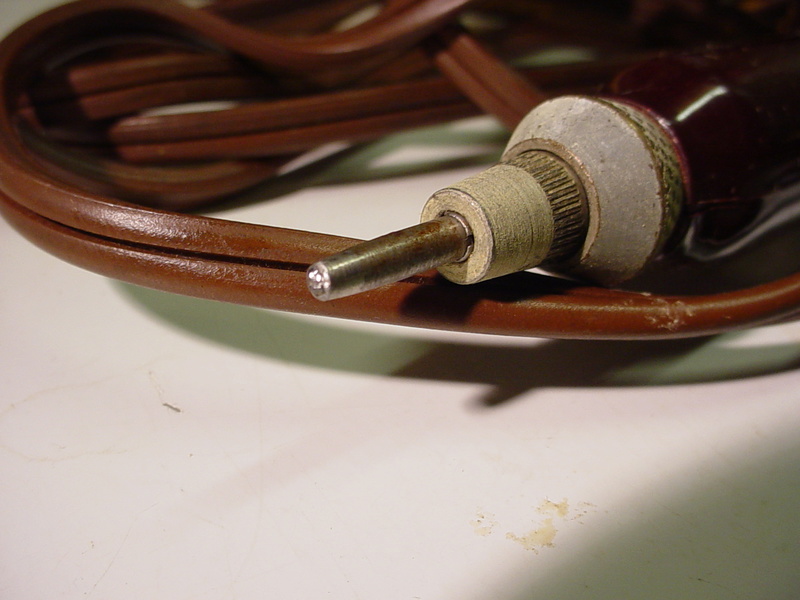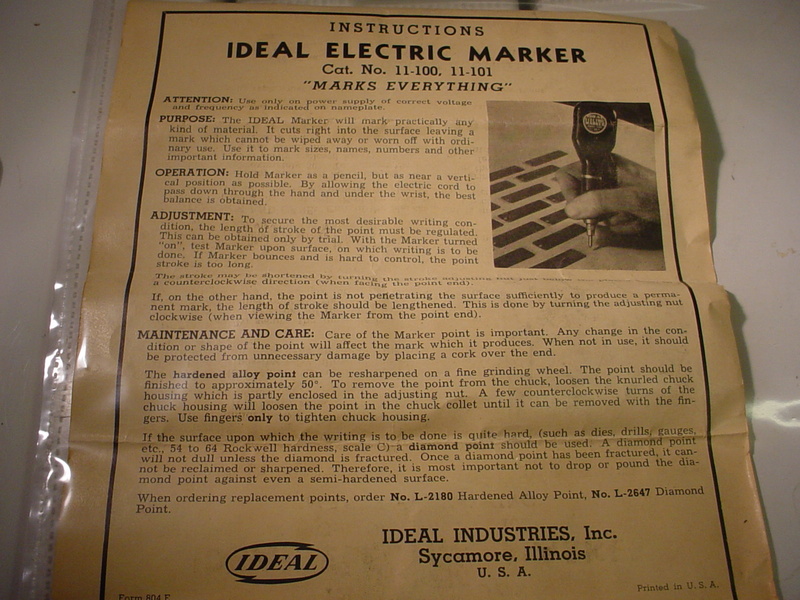 .... the instrument that he'd held in his hand.. so many times.. to leave his mark. I'd never seen it before.. but knew it in an instant. This was a wonderful and very thoughtful gift from my mom to me; her eldest son. I will treasure it as long as I'm alive.
Please feel free to use this thread for posting "keepsakes" that are dear to you.. I'd love to hear about them!
Top Poster





Posts

: 5895


Join date

: 2013-07-17


Age

: 58


Location

: N. Smithfield, Rhode Island



Ah, good thread. I'll wait until I have something to thoughtfully contribute.
Rusty
Moderator




Posts

: 10533


Join date

: 2011-08-10


Age

: 62


Location

: South Carolina, USA



Roddie,

Awesome story! Thanks for sharing.
Platinum Member





Posts

: 1199


Join date

: 2011-08-11


Location

: Naples, Florida



That neat Roddie, Glad you ended up with it
Platinum Member





Posts

: 790


Join date

: 2014-12-28


Age

: 58


Location

: Milan Indiana




---
Permissions in this forum:
You
cannot
reply to topics in this forum