Cox Engine of The Month
July-2022
Surfer_kris's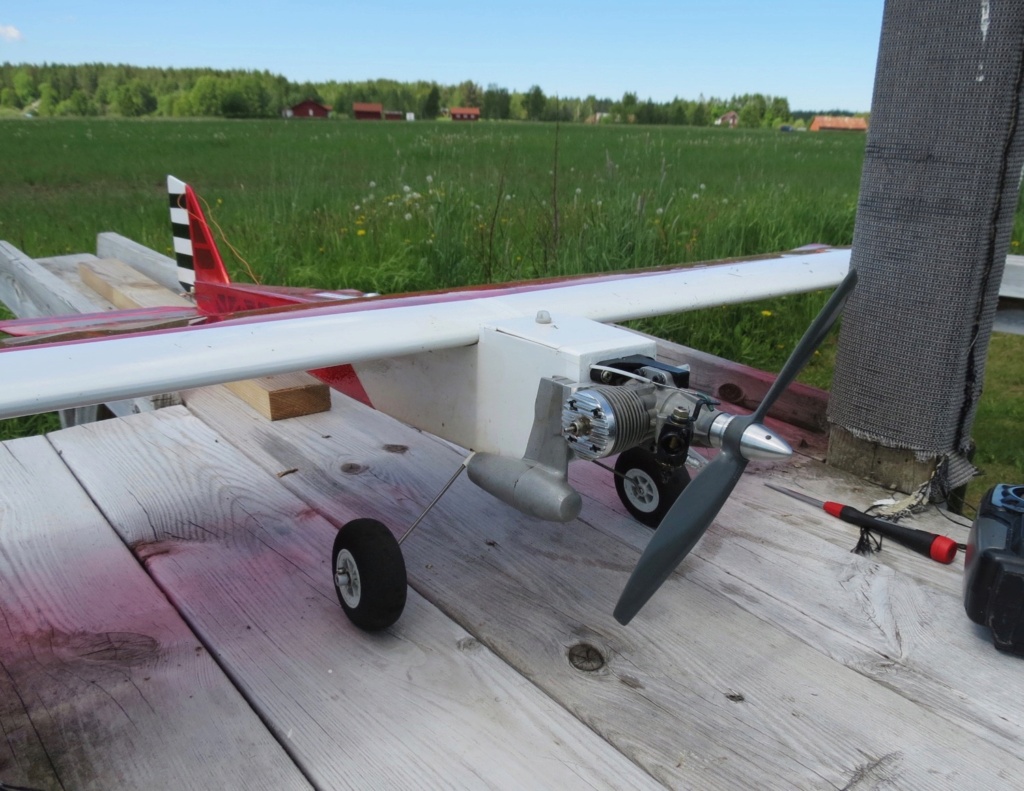 "Summer time!" with a Cox Conquest .15
---

---
PAST WINNERS
One of my flywheel vids.. but really shows the throttle-response that can be had when using the "Ace-style" throttle that Cox International had reproduced.



That's a stock Babe Bee engine. The tank-bowl was drilled to accept an external fuel-line. The little mesh-screen was removed from ther air-intake in the rear.. to permit the insertion of the tapered-plunger which meters (albeit crudely) the air and fuel mixture. The tapered-plunger is operated manually by me at the rear of the engine. A radio-control "servo" would operate the throttle in a prospective model.

When CEF member Mark Diedrichs mentioned having a 2nd (annual?) CEF "Cars are the Stars" contest.. it got me thinking. How might we adapt a Jomac/Jerobee type of centrifugal clutch to power a RC car of our own design?
Nice engine setup sound Good tink of try one for experiment wit tuned pipe and cox Reed engine look like Good way of rc engines wit big tuned pipe
just found the vidéo is for boat ???

davidll1984

Diamond Member





Posts

: 1983


Join date

: 2020-02-12


Age

: 37


Location

: shawinigan



I like that throttle.. but the exhaust-barrel type seems to be more popular; probably because it's easier to adjust as well as link to a servo. The venturi type (shown) requires drilling an access hole through the center of the firewall for the plunger.. and ample space behind the firewall for a linkage to a servo. Regarding a model-aircraft application; that area is generally reserved for a fuel-tank/cell.

Alternately; the exhaust-throttle type and respective cylinders are generally "mated-sets" (precision-ground).. which can be difficult to source.

A marine application is what I was hoping to build someday.
Y found new way To rc engine now use tuned pipe wit presurised tank engine is like stunt engine wit lots of extra inside its tank y wil reveal tomorrow for competition of engine of the month tink its bether than the ace type rc keap engine ventury screen for dust sand protection To use in meny difrent models application jerobee race cars plane boat look for it wil post informations in new topics crazy bee power

davidll1984

Diamond Member





Posts

: 1983


Join date

: 2020-02-12


Age

: 37


Location

: shawinigan



Similar topics
---
Permissions in this forum:
You
cannot
reply to topics in this forum