Cox Engine of The Month
September-2020
sosam117's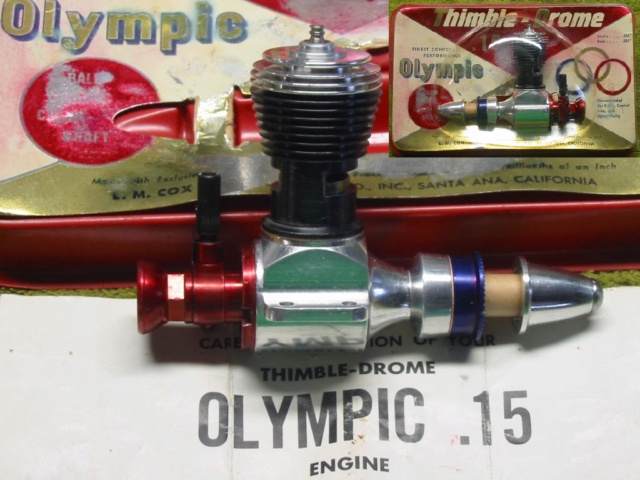 "Traded an electric charger for this "Complete" (original) Cox Thimble Drome Olympic .15 engine. Right corner is photo as received."
---
PAST WINNERS
One of my flywheel vids.. but really shows the throttle-response that can be had when using the "Ace-style" throttle that Cox International had reproduced.



That's a stock Babe Bee engine. The tank-bowl was drilled to accept an external fuel-line. The little mesh-screen was removed from ther air-intake in the rear.. to permit the insertion of the tapered-plunger which meters (albeit crudely) the air and fuel mixture. The tapered-plunger is operated manually by me at the rear of the engine. A radio-control "servo" would operate the throttle in a prospective model.

When CEF member Mark Diedrichs mentioned having a 2nd (annual?) CEF "Cars are the Stars" contest.. it got me thinking. How might we adapt a Jomac/Jerobee type of centrifugal clutch to power a RC car of our own design?
---
Permissions in this forum:
You
cannot
reply to topics in this forum