Cox Engine of The Month
May-2019
Tee Bee's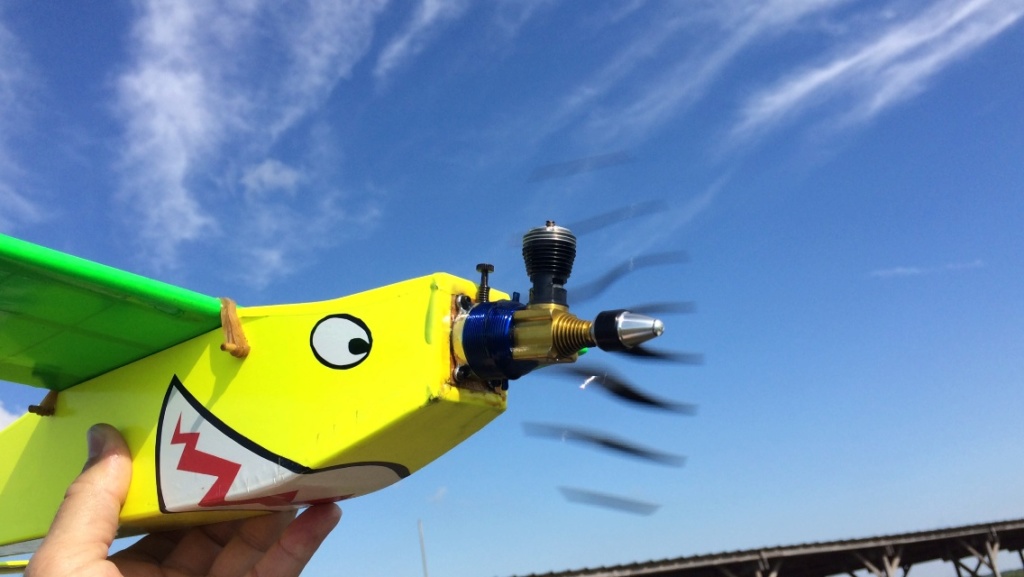 "This RR1 was restored for all the right reasons"
---
PAST WINNERS

For those of you who fondly remember the Cox .049 "Sweet Cindy" P-51 Control Line plane, thought I'd share these short little pieces of memory lane.

The pilot is my good friend, AMA Hall of Famer & Vietnam Veteran Tony Naccarato Jr. who hadn't flown a Cox P-51 since 1969. Tony is current working on a film project and has 12 "Sweet Cindy" P-51s that will be used for the project. This is one of them.
https://www.youtube.com/watch?v=4QhZmyDervc
https://www.youtube.com/watch?v=oexXzH9azm8
Man that Cindy was moving , of coarse I did notice he was on like 25' lines . Cool info keep us informed on the film if you can . I got a couple of those that are busted up pretty bad . Getback

Top Poster





Posts

: 5789


Join date

: 2013-01-18


Age

: 61


Location

: julian



Great to get back to roots.
Along the lines of fishing, you can get some good stories about "What is a big fish."
Some of my best fish were barely 9" in way upstream skinny water.
Like that, "What is a good airplane?" can bring many of us back to roots - the venerable Cox lineup.
I think I am more amazed now that those little engines run and in the right hands, the planes fly.

Cheers...
Gold Member





Posts

: 136


Join date

: 2014-07-28


Age

: 56


Location

: Hudson Valley, New York



Yes sir...pretty cool roots for sure. I couldn't imagine my childhood without Cox models and I believe kids today are really missing out on the joy these little glow powered models can bring to their lives. As much as I love electric powered RC models, nothing will replace the thrill of 1/2A flying....long live
Very cool Mark....thanks for posting!
My dad bought Sweet Cindy for me in 1981 and I had it until late 82. I also had the Testors P-51 at that time but it was a dog to fly. Good times!

By the way, I have a mint in box Comet Snark that is one of my favorite pieces of my collection. Just love Snark missiles!

Mark Boesen wrote:lol, yep, gotta love the snark! Years ago I e-sniped a Snark on eBay that was disassembled, but the parts looked like they were all there as well as what looked like parts to an old Wen-Mac Aeromite, got lucky and ended up with two complete planes.

This is the later version, after Herkimer went back to O.K. Cub, powered by .059, reed, pull starter and glow head....pretty tall cotton! Old time 1/2a engine collector and MECA memeber John Krickel stated in one of his articles that the Snark was one of the best flying of the plastic RTF's

Original eBay photo:


Similar topics
---
Permissions in this forum:
You
cannot
reply to topics in this forum