Cox Engine of The Month
May-2019
Tee Bee's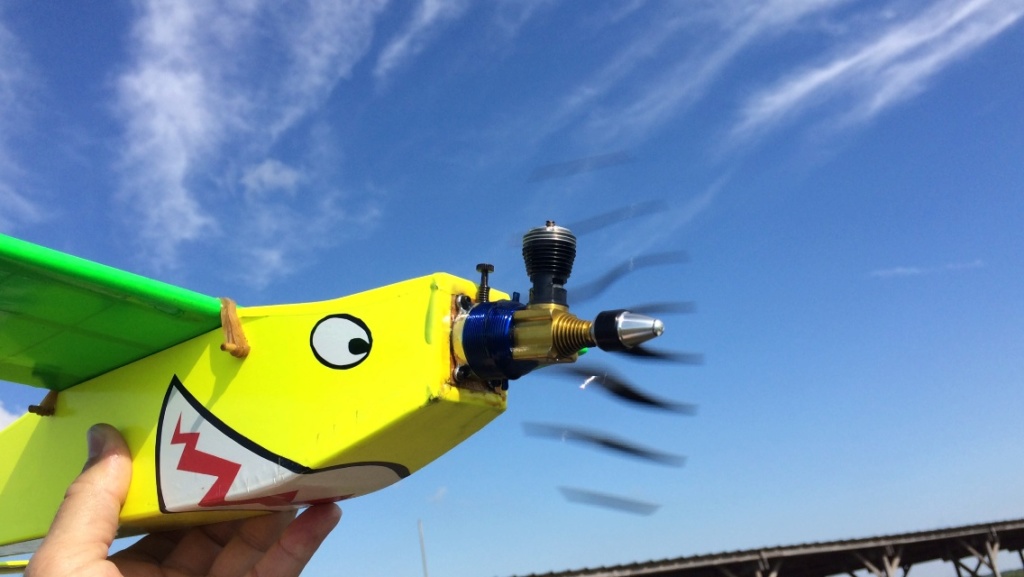 "This RR1 was restored for all the right reasons"
---
PAST WINNERS

Wow, beauties all right. They would be a blast to use. Ken
Top Poster





Posts

: 3485


Join date

: 2012-03-27


Location

: pennsylvania



fit90 wrote: Sorry the pictures aren't that great. I got a new phone and I think the camera sucks! Both engines are NIB MP Jet .061 BB Diesels. I can't wait to run them.  Plus, I am a horrible photographer!
fit90,
Years ago a combination was offered by Ed Carlson where you got the BB diesel, muffler, and both the throttle and venturi. It is an excellent combination. I found that the needle is VERY close to the back of the prop. When adjusting it often gave my fingers a "bzzzzz" Didn't hurt because it was the back of the prop...but very startling.
I think you will enjoy these engines very much. Good luck with them.
George
Platinum Member





Posts

: 908


Join date

: 2011-08-11


Location

: Port Ewen, NY



Nice looking engines fit90 , hope you can give us a report on how they run and starting of them.
Top Poster





Posts

: 5779


Join date

: 2013-01-18


Age

: 61


Location

: julian



It has been a long time but I finally ran them. I put a carb on the one without a carb. They both ran beautifully topping out a little over 15,000 RPM with a MAS 7x4 and idling steadily at 4000 RPM with great acceleration. I chose to back the compression and mixture back a bit an ran them at 14,800 RPM. They didn't have any problems at all with that.
Hey, Bob ol' buddy, I'm glad to see you are still making smoke and noise. Looks like you made a nice gooey mess too, Lol. Thanks for updating us.
Rusty
Moderator




Posts

: 10734


Join date

: 2011-08-10


Age

: 63


Location

: South Carolina, USA



So nice.  What fuel/fuel mixture are you using?
I like your combination stool/engine test stand with optional mounts.
Glad that Naples is getting back to normal.

Top Poster





Posts

: 4033


Join date

: 2014-08-18


Location

: West Virginia



Hi guys,

I have been around. I have just been really busy. It was really bothering me that I haven't played with any of these little gems in so long so I finally forced a little time into the schedule. My daughter is turning 18 and graduating high school in May and starting college in June. I couldn't possibly be prouder of her. Still, it is taking a lot of time to celebrate and help her with all of her accomplishments. Maybe later this summer I will start getting a little more free time to do some model plane stuff.

I have been running only small diesels (2.5 cc and smaller) so I have been using Davis 1/2a fuel. I have been using it straight out of the bottle without adding anything. It has worked well for me. But, since I am still so new to diesels this is all I have used so far and don't have any basis for comparison. One thing is for sure. I always come away smelling like I have just run a model diesel engine!
Congratulations Fit90, especially for the achievements of your daughter! That is the most important.
Regarding your engines, I'm on my way to the glow, so maybe in a few months I can have something in my own hands.
Do you have any video of the progress of your engines? It would be interesting to see them in operation and hear them!
Diamond Member





Posts

: 2035


Join date

: 2016-02-16


Age

: 48




---
Permissions in this forum:
You
cannot
reply to topics in this forum