Cox Engine of The Month
March-2018
dckrsn's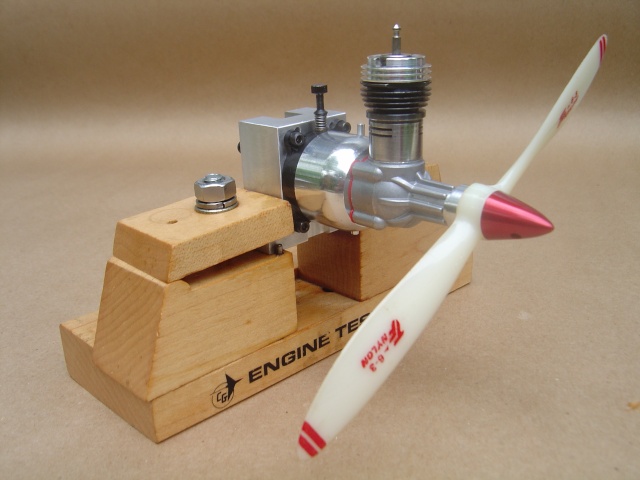 "Cast Case Diva" .049
---
PAST WINNERS

Sorry CEF friends if I posted about this previously ...yes I searched my own posts but came out dry
A question on another forum had me relate my sanding bar methods and sources
I actually learned this trick from Rusty
The great Planes sanding bars  (while a bit expensive) are super good tool -----BUT the GP PSA* paper is crazy expensive for what you get
http://www3.towerhobbies.com/cgi-bin/wti0001p?&I=LXK317&P=7
Once upon a time (after Rusty schooled me to this tool) I managed to parley a coupon, large order, and get free shipping from Tower so I added 2 33" long Great planes sanding bars to the order...one of the two, got hack sawed down to 4/6/12 inch pieces
Not liking the small amount- and price -of the 150G and 220G PSA sand paper... I searched and found this source:
http://www.autobodytoolmart.com/norton-gold-reserve-psa-sheet-rolls-p-18828.aspx
* pressure sensitive adhesive
This false spring has me catching up on a few good idea projects:
One was a Plane rack.... out of PVC water pipe, Scheduled 40 using a series of "Ts" , 90s,  and the short sections of pipe...
The one I was copying had used 1" components
I had, on hand, a bunch of 3/4 pipe ----so bought the Ts and 90s in that size...
Mistake..!!!
My 5 airplane vertical rack only uses 11" sections of the pipe. With each of the 5 planes... think Ring Master sized with .35 engines....Much too flimsy!!
So CEFers...if you see a Rack design you like on other forums...
be it known.
.. 1/2" or 3/4" sched 40 PVC is too flimsy for anything over 1/2a sized aircraft
For decades now I have Not Cut back "kote" for gluing say a wing or stab into the Fuselage...RATHER, I used to take a T pin and Poke a bizzilion holes through the covering into the balsa before gluing the part in...
Recently found a close out sale on the Wood Pecker (never got one before cuz of cost)... Very cool...just like a good set of Z bend Pliers...this tool is now a fond part of my kit of tricks and time savers....
Unfortunately the source has shut doors--- BUT if you find one cheaply, this is a great tool.... BUT please do NOT spend the usual $25~$28 price... a free T pin and some Pecking wrist time does the same thing
Diamond Member







Posts

: 2345


Join date

: 2011-08-26


Age

: 62


Location

: Lampasas Texas





Similar topics
---
Permissions in this forum:
You
cannot
reply to topics in this forum