Cox Engine of The Month
June-2018
Davenz13's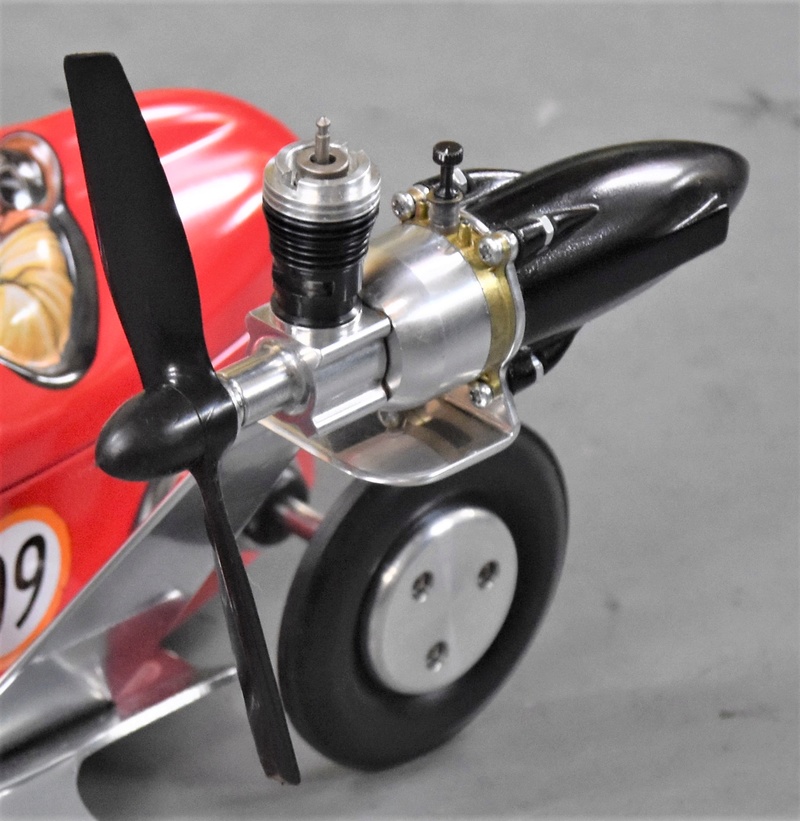 ".049 Bee"
---
PAST WINNERS

I got out today to the field and had some terrific flying. I acquired this plane (click on this link)
http://www.builtrightflyright.com/New_Web_Pgs/kits/griffon2/DSC00338.jpg
 This plane was built for Walter by my good friend Dennis strictly for a picture on the  site and had probably less than five flights on it. I had to do some tweaking and tuning. What a wonderful flying plane, Tower .40 for power which I just love. These are sweet running engines. I'm experiencing some vibrations which I have to isolate. The engine run towards the end of the flight tends to lean out and then go rich. I have a few minor adjustments that should pacify those problems. Aside from a twist in the wing, it accomplished some decent patterns today. A bit of twisting and ironing not to mention reducing some wing tip weight had this plane flying quite well.
                My flying partner Dan Banjok pulled out a very interesting project he recently started. Dan is into rubber power free flight and gas free flight. In addition he also has an extensive collection of CO2 planes and engines including making his own CO2 engine from a Pee Wee .020.  Dan came across a handful of very interesting engines which were air powered engines. The engine in this picture is from 1929 known as the Hoosier Whirlwind. It's a 3 cylinder air powered engine. It utilizes some crazy valving which is vented through the brass tubing around the cylinders and out the crankshaft. Dan made the needle valve regulator from the air source which is a Pepsi bottle inside the fuse.
          After Hoosier designed this engine Joe Ott came out with a series of his air powered engines which were very similar. Ott though included a long cylindrical copper tank for the air source. These air tanks are quite rare and difficult to source. The design of the plane escapes me but Joe Ott is the designer of this plane.  
           Dan received this engine which was essentially trash. The pistons had to be repaired due to lack of compression, the rods are stamped steel which was bent. Dan repaired them and bushed them as needed, he also made a new crankshaft for it due to it being bent. Dan made the prop hub assembly and the prop. The prop pitch is fully adjustable. He has comfortably put 120 psi in the soda bottle . The wingspan is 50". The R/C guys we fly with have insisted on a 2 channel radio elevator and rudder. I can't wait to see this.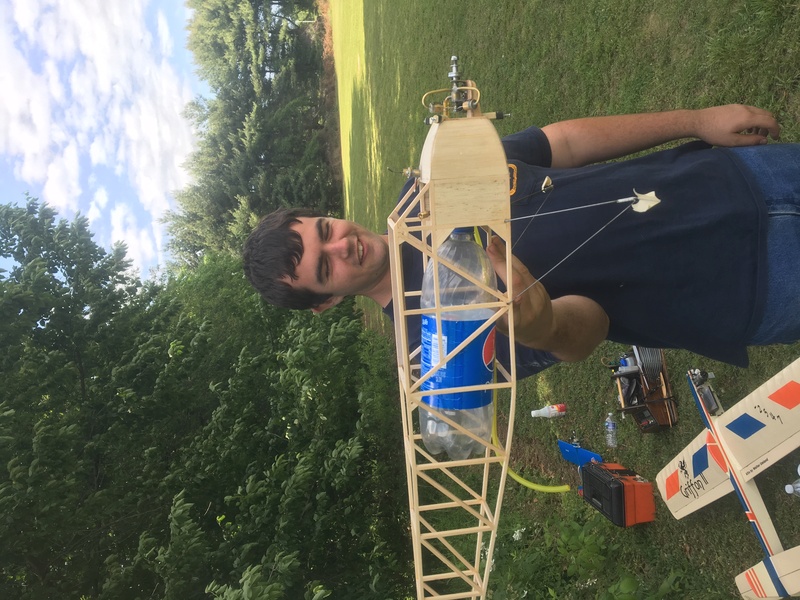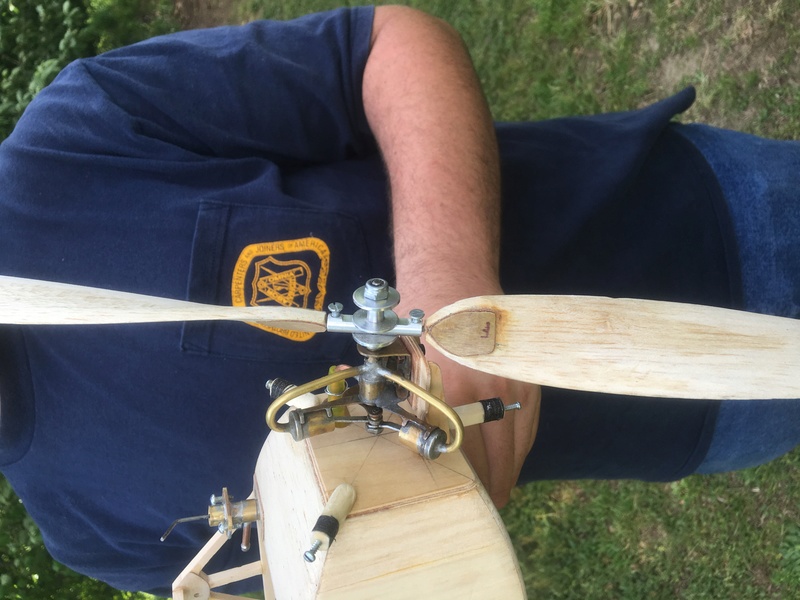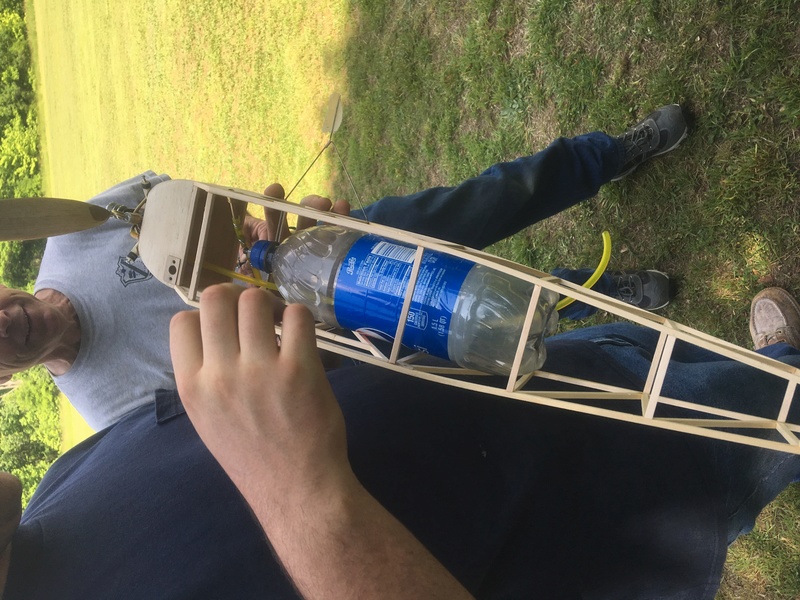 Dan vacuum formed the cowling which is from soda bottle material.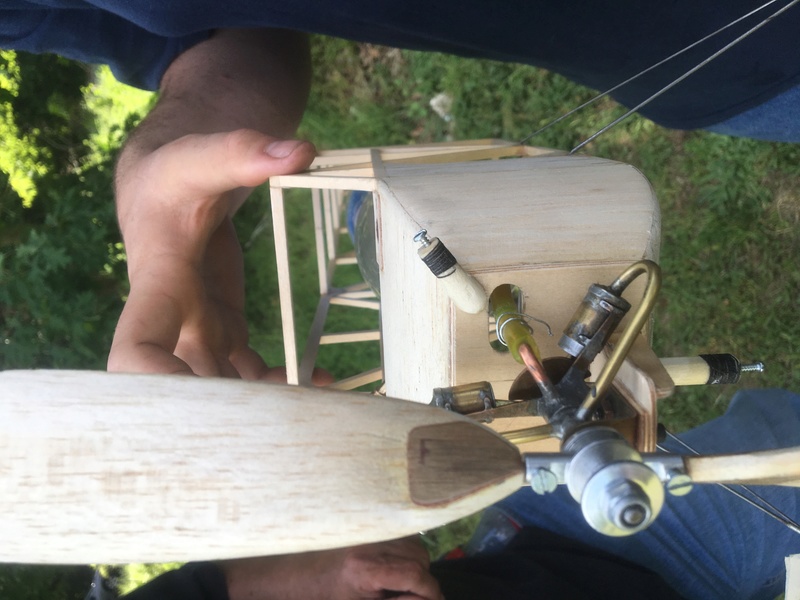 Top Poster





Posts

: 3032


Join date

: 2012-03-27


Location

: pennsylvania



WOW!! That is too cool! Thanks for sharing.
Diamond Member





Posts

: 1201


Join date

: 2011-08-11


Location

: Naples, Florida





Similar topics
---
Permissions in this forum:
You
cannot
reply to topics in this forum