Cox Engine of The Month
March-2019
Jason_WI's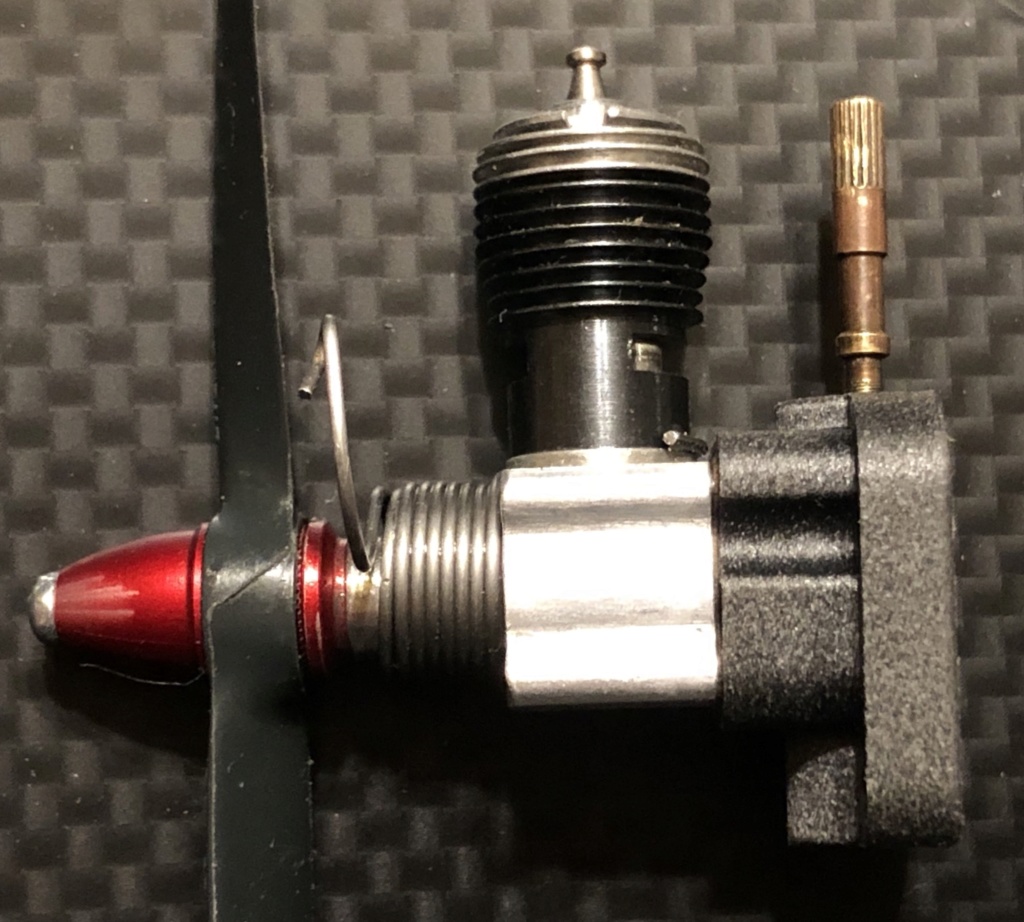 "Cox Pee Wee .020 with 3D printed horseshoe backplate"
More info on this engine!
---
PAST WINNERS

This topic or a similar may have been posted here before, yet I write about it and ask for advice of anyone having the experience.
The Mecoa trumpet-shaped head with the glow plug (K&B 1L 7311) that Mecoa says performs well with it cannot make my TD09 with muffler spin faster than 15,3k with a 6x4 prop, when fed on 20% nitro. The engine ran hot so I added 1 then 2 more shims under the head with no apparent improvement on the rpm.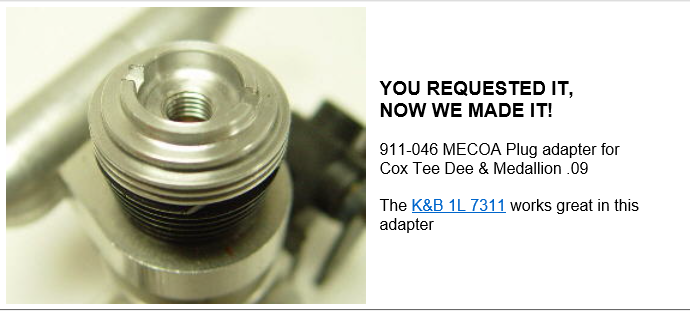 The stock COX high compression TD09 head easily revs it up to 19k under the same conditions.
I know the point is the glow plug that may emit more heat than the stock glow head and cause premature ignition thus overheating the engine.
Yet I ask if anyone has managed to approach the same rpm with the glow plug adaptor head as with the stock COX head, with how many shims, and what glow plug, and what was the difference between the two rpm-s?
Thank you.
This is an inherent problem with regular glow plugs, they simply seal in the wrong place and the threads of the plugs become a part of the combustion chamber. The only way to match the stock heads is to use the Turbo or Nelson style of plugs.
One thing you can try though is to seal the threads with high temp silicon, let it cure over night before running it. This trick has helped on .049 engines.
I cannot believe that anyone ever requested that type of head, when Valentine showed how one should do it....
Diamond Member





Posts

: 1528


Join date

: 2010-11-20


Location

: Sweden



Thank you I would never have thought if this. Will try.
Diamond Member





Posts

: 1528


Join date

: 2010-11-20


Location

: Sweden



Thanks Kris very good reads. I can seal the threads but for me the only way of increasing compression further is removing shims from under the head


Similar topics
---
Permissions in this forum:
You
cannot
reply to topics in this forum