Cox Engine of The Month
April-2019
MauricioB's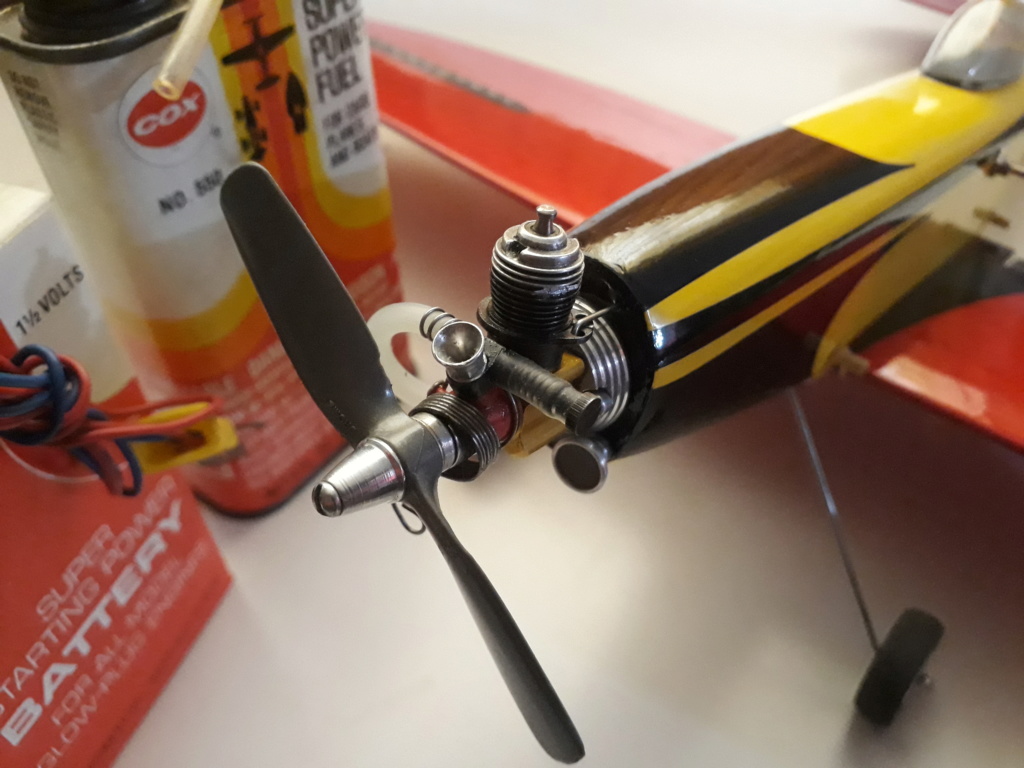 "Tee Dee .010 r/c"
---
PAST WINNERS

Hmm, not much of a happy feet dance over this thread.


Save me disassembling one of my Space Bug, Space Bug Juniors.  Is the same 3/4 piece piston (pictured) also used in both of them?
Bob
Hey Bob, your work is very dedicated and you can see the results, recover the motors and place them in a display case or shelf to enjoy them will fill you with satisfaction !.
I keep this thread very entertaining.
Now that I see the pictures of the piston and connecting rod, always ask me how this whole set is made, I would have liked to see a video of the manufacturing process ... not to mention the cox .010, that so tiny and precise is incredible,
Because pistons and connecting rods are not currently manufactured (assembly), it will be unprofitable ... or is it a very expensive process? ... it is always good to know a little more about these precious engines ...
Diamond Member





Posts

: 2003


Join date

: 2016-02-16


Age

: 48



Hi Bob, I have one of those pistons.. (at least one that I know of..) but can't remember running it in an engine. I'm not sure where it came from. It's currently in a small zip-seal bag with some other early Babe Bee parts.. in an effort to assemble a
correct
early example of the engine.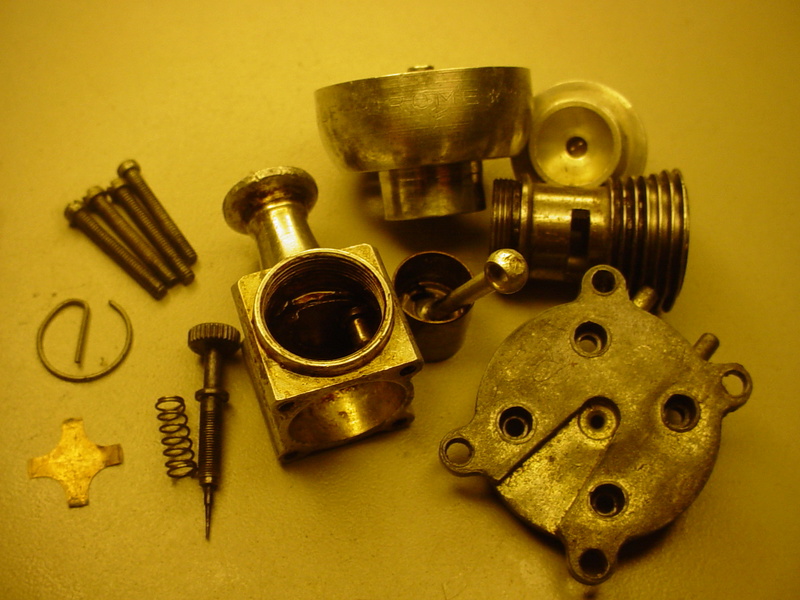 Note the "W-filament" glowhead. I included it because it's a unique design; not necessarily early.. but kinda' cool. I have five of those heads.
The "larger-knob" needle however
is
the 1st generation type. I'm not quite sure if all the other parts are 1st generation Babe Bee-correct.. but they're the earliest examples that I have. The main engine-parts pictured may have been an original assembly.. but I'll never know.
Top Poster





Posts

: 6384


Join date

: 2013-07-17


Age

: 59


Location

: N. Smithfield, Rhode Island



Thanks roddie, looks just like mine except mine has a black fuel pickup tube and doesn't have the "Thimble Drome" imprint on the tank.
I have had a couple of the "W" element glow plugs pass through my hands but I don't know where they are now.  I marked the display stand on this one so I know there's a 3 piece piston in there.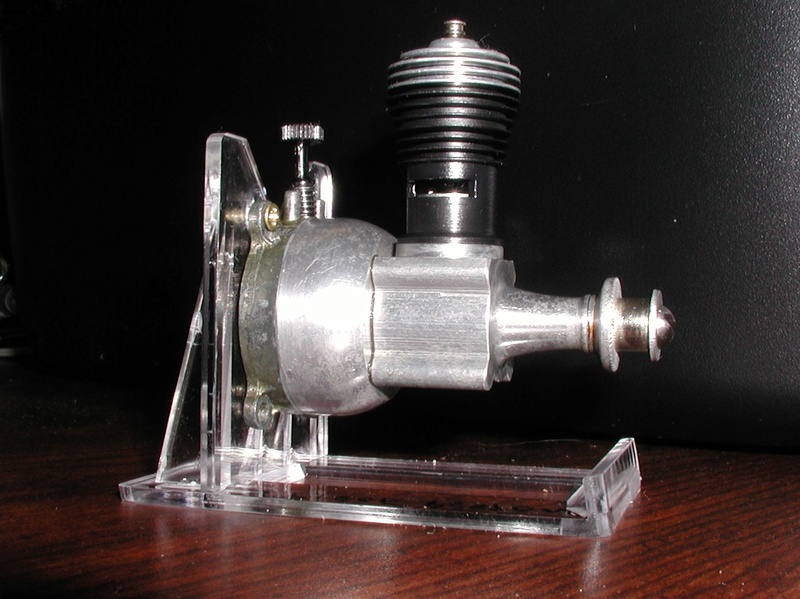 I'm not sure if this is an early glow head or not.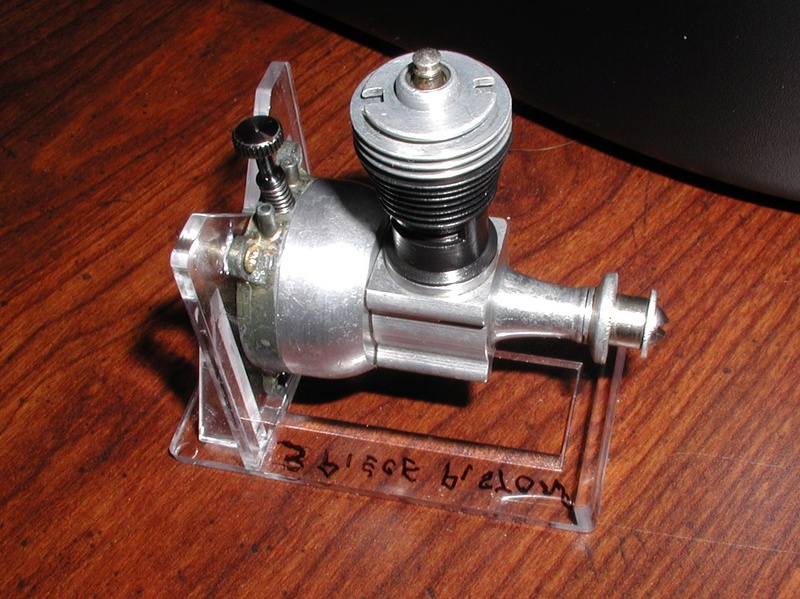 Bob
BTW - If you want to improve the appearance of the cylinder,
lightly
buff on a wire wheel to remove the old finish (works great to really clean inside the fins) and reblue (blacken) with some gun blue.  Brownell's Oxypho is the best.  The one on mine was particularly bad.
Last edited by rsv1cox on Thu Mar 15, 2018 9:50 am; edited 1 time in total
I have ran a few of the 3 piece piston , and they run very well even with the extra play they have . Had a TD.049 was screaming and ran it too long on the bench and blew the rod in Half when i took it apart it was a 3 P set , i was [bleep] till i realized i had acquired several more of them . She was tacking around 21.5

Top Poster





Posts

: 5661


Join date

: 2013-01-18


Age

: 61


Location

: julian




---
Permissions in this forum:
You
cannot
reply to topics in this forum