Cox Engine of The Month
April-2019
MauricioB's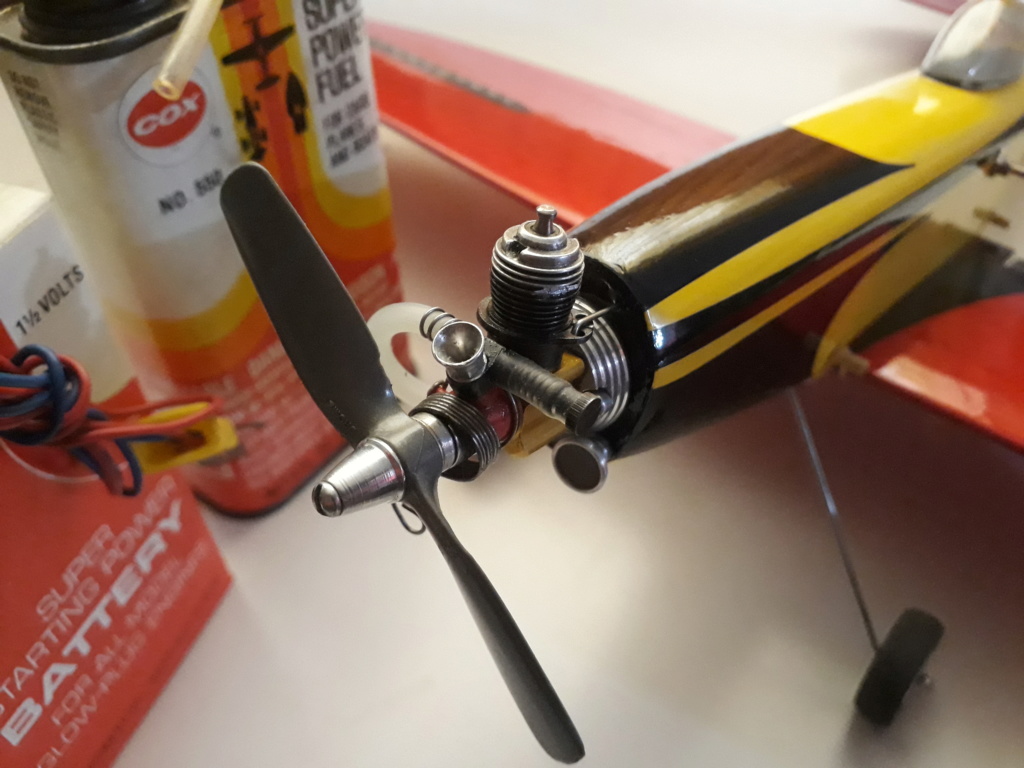 "Tee Dee .010 r/c"
---
PAST WINNERS

2 of my favorite critters pictured together, both reminding me of my childhood wonders..the Lynx is a better known  item here than the small size (I would say a 020 Cox equivalent

) male stag beetle that just landed in my garden..40+ years ago I met 4 inches long species flying with the noise of a modern midsize quadcopter today..the larvae morph in the trunks of oak trees for 5 years before hatching as the beetle in the final size...this one maybe 2 inches only...these days large ones and even smaller are a rare encounter..on the verge of getting globally rare both I hope the Lucanus Cervus and COX will survive for many many more decades to come...real fighters both, the world would become poorer without ..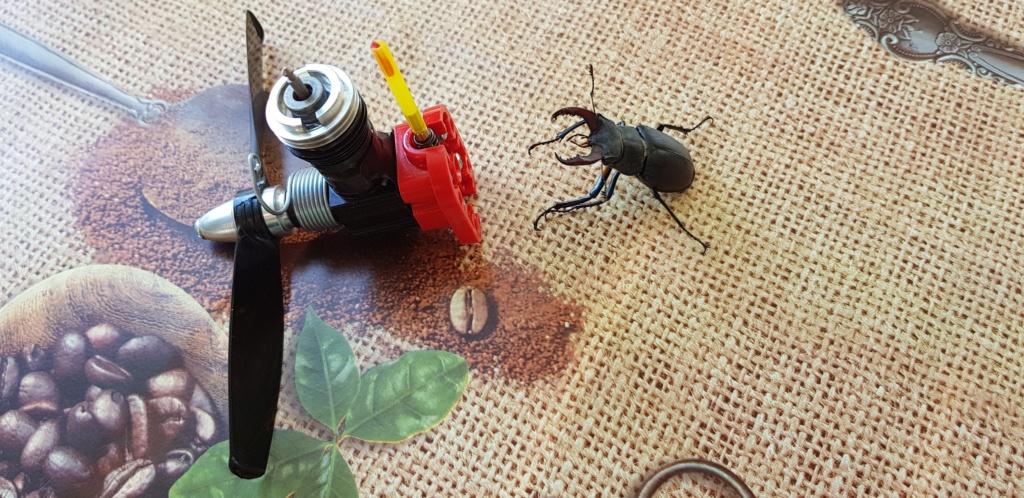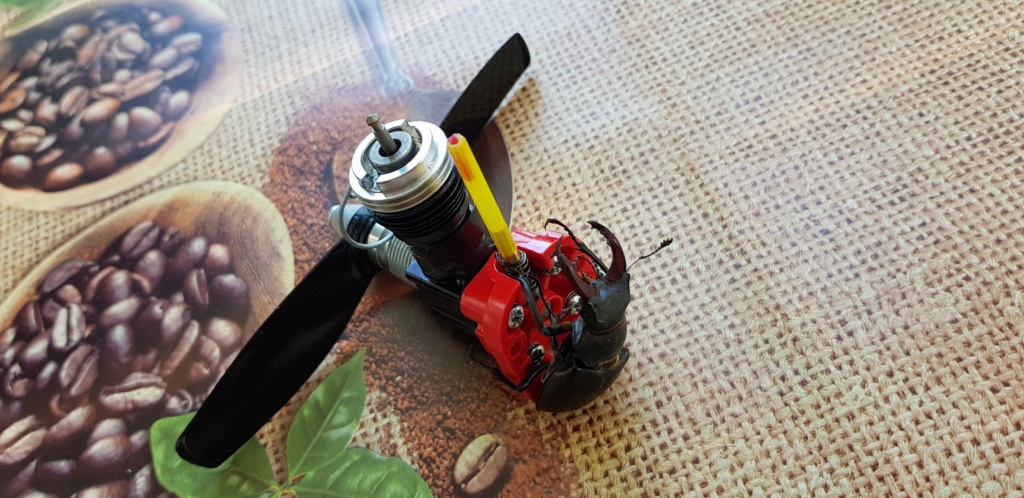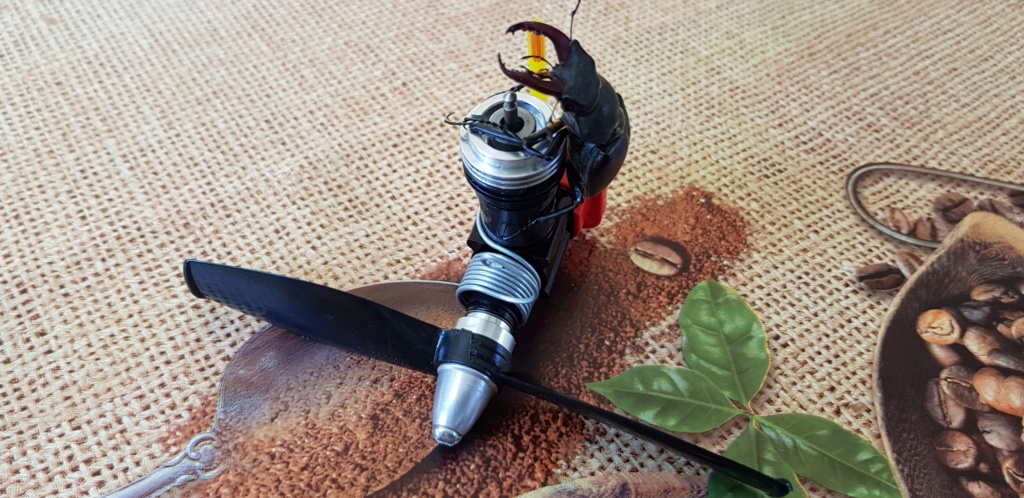 After the photo session I let the beetle go..I guess it was more  curious than horny (pun intended) to mount the Lynx

Looked like he was about to unscrew the cylinder head, the jaws(?) certainly look strong enough

Diamond Member





Posts

: 1465


Join date

: 2014-10-10


Age

: 47


Location

: Finland



Yes Kari, talking about the strength of the stag beetle fangs, as a  didactic father, I decided years ago to demonstrate to my then small kids  the laws of physics with a similar male stag beetle I found in the garden.

I told them:

"...look dudes, daddy is gonna show you how the transmission ratio in simple machines works to reduce force with a longer torque arm on the opposite side of the short torque arm activated by the muscles of the beetle...the female stag beetle has a much stronger bite than a male because the latter has longer fangs..so you do not have to worry about the weak bite of a male..."


..and I tucked my forefinger in between the fang tips of the male stag beetle to show the essence of the law...then jumped to about 2.5...3 feet high when the male stag beetle joined the demonstration by biting my finger so hard that I will never forget...at least I learnt something no matter my MSc degree in mechanical engineering..and my kids laughed their heads off...you are never too old to learn...
Hey one of those pics could make a good engine of the month entry!!!!
Diamond Member





Posts

: 2229


Join date

: 2013-10-20


Age

: 55


Location

: Brad in Texas



Yes Brad it is under consideration!
Gold Member





Posts

: 295


Join date

: 2017-12-24


Location

: Turkey



A beautiful pair...good that they did not get drowned in the sealed plastic containers...

---
Permissions in this forum:
You
cannot
reply to topics in this forum