Cox Engine of The Month
August-2019
fredvon4's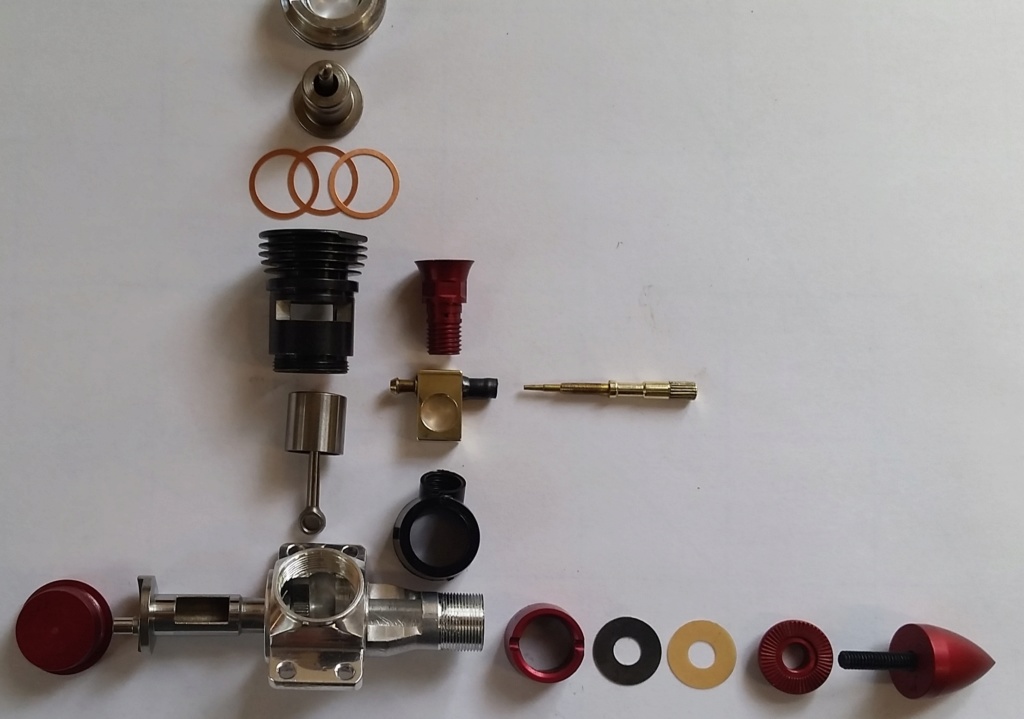 "Tee Dee .049"
---
PAST WINNERS

Thanks for that Mark. A very interesting story from Bill. I found his confidence in his products intriguing, even though he was quite forward in describing their mistakes and inedequacies. I did find it strange that he seemed to emphasize the robustness and flyability of the Testors RTF planes in comparison to the Cox product. Misplaced optimism maybe! All the same, sounds like he had an enjoyable career in developing the Testors product. The one fact that did surprise me was that the zinc cased "Pipe bomb" came after the plastic cased version. I would have expected it to be the other way around.
Diamond Member





Posts

: 2615


Join date

: 2012-06-15


Age

: 56


Location

: Victoria, Australia



I have to admit I fast forwarded to the engine section at about 29:00 in and cut out (got things to do) at 39:00. I enjoyed the "really adequate" comment and the fact that the Zero was a poor seller but maybe the most rugger-ed and best flier. I have two.

Stimulated me to watch the rest of the program sometime and revisit my Wen's, Testors' and McCoy's. I kept waiting from him to pick up that driveshaft and comment on the BD-5 type. Maybe later on in the movie.



Posts

: 4365


Join date

: 2014-08-18


Location

: West Virginia



lol, yep, i should of noted to fast forward as well...
Unfortunately, part II has issues. Part-way through; the picture and sound quality start to degrade. The analog video tapes often needed their tracking adjusted.. and it seems like the conversion to digital-format wasn't monitored.. or else it may have been able to be corrected. The original analog media "players" are getting increasingly difficult to source, in order to produce a conversion to digital. The original-recording was likely on
either
a "BETA", VHS, VHS-"C" or 8mm cassette media. I would hope that whomever has the original media, will try to "re-do" part II.
I viewed both last night using a streaming-player.. and enjoyed them very much.
Stunt Hangar
apologizes at the end of part II, for its poor quality.



Posts

: 6593


Join date

: 2013-07-17


Age

: 59


Location

: N. Smithfield, Rhode Island





Similar topics
---
Permissions in this forum:
You
cannot
reply to topics in this forum