Cox Engine of The Month
August-2019
fredvon4's
"Tee Dee .049"
---
PAST WINNERS

Sometime in the mid-1960's, Dale Kirn had the idea for an engine he called the "RR-2."
He believed the rear-rotary was a good design and could be fabricated as a hobby/competition engine.
His idea involved the basic, but modified, components from an RR-1 and a new extruded, beam mount crankcase.
This prototype shows Dale's ideas and his ability to modify a stock RR-1 crankcase with beam mounts.
Each beam is machined to fit the crankcase sides and both were screwed into position and sealed with epoxy.
It has an early #6 cylinder, but Dale hand-machined cut outs for the cylinder wrench.
It was an interesting idea but he said that Cox showed little interest in another rear-rotary engine.
Also by this time the Tee Dee engine series was out-performing anything in its class and Roy didn't see the benefit of another competition engine.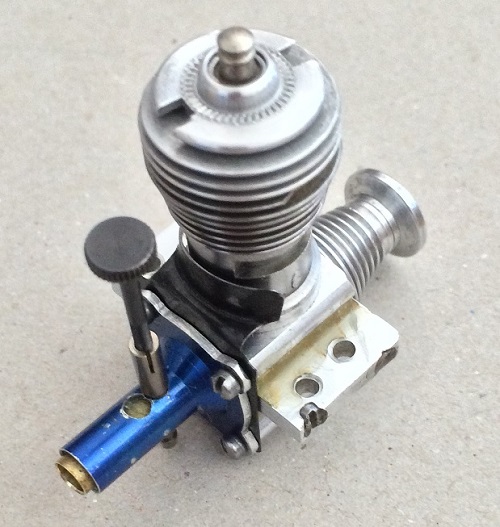 " />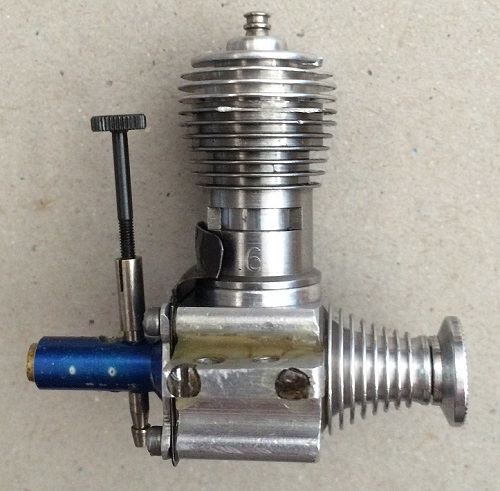 " />
I bought the engine disassembled from Dale some 20 years ago where it sat idle in a box.
Recently I thought to restore and assemble the engine for a potential project.
Gold Member





Posts

: 442


Join date

: 2011-09-19



Really cool! A prototype in its earliest roughest form. You can almost see what was going on in Dale's head when he was making it.


Thanks for sharing.
_________________
-Jacob
Rules
|
FAQ
|
Contact the Admin
|
Donate
|
Suggest a Feature

Administrator




Posts

: 4986


Join date

: 2010-07-27


Location

: Roseville, Minnesota



A rear rotary engine could be adapted to many different applications and would have had a market. I wonder why Roy had little interest. Granted the prototype shown is very rudimentary and if presented as is might have turned him off.

It kind of makes me want to flip a TD backwards. Use the Delin carb body from a TD on the backside held on by a turned down venturi nut. Problem is playing around with an RR1 would get me burned at the stake!
Moderator






Posts

: 10489


Join date

: 2011-10-24


Age

: 45


Location

: Tuttle, OK



I think a good possible reason was simply costs. There was more machining work and parts for a rear rotary valve engine than the straight forward Tee Dee, which already fit the bill. That's what basically killed the RR-1. Engines were highly competitive cost-wise, and Cox ended up being the half-A leader for what, 35 years? By the end of the 1960's, nearly all other engine manufacturers stopped making half-A's.
Diamond Member





Posts

: 2126


Join date

: 2013-07-13


Age

: 65


Location

: Clovis, New Mexico



Interesting how he put the beam mounts on , and now you got 1/2Anut taking them off Medallions and using the screw on mount from Greg , he does good work in my option . Keep us informed on the progress if you would Mudhen .
Top Poster





Posts

: 6101


Join date

: 2013-01-18


Age

: 62


Location

: julian




---
Permissions in this forum:
You
cannot
reply to topics in this forum