Cox Engine of The Month
July-2019
Mike1484's
"Tee Dee .020 on a free-flight model"
---
PAST WINNERS

Hello Friends, I recently purchased an O.S. 56 Alfa RC 4-stroke. It is certainly very beautiful and has very good features to take advantage of.
I will be modifying one of my electric models to place this engine.
I take this opportunity to share this experience with you.
I hope you like it, greetings, Mauricio

Engine: O.S. 56 Alfa r / c
Propeller: 13 x 6 Master
Lubricant: Klotz 20%
Nitromethane: 6%
Rest: Methanol
Nice 10,290 rpm peak 13x6
137.2oz - 8.6lbs thrust / 1.344hp - 1,003w / 58.4 mph pitch speed  
I have this engine too it is used on my out rigger hydro design.
The engine starts easy and I have used up to 50% nitro with it
thus far. I did not like the all blue rocker cover so modified it
with bare aluminum on the side for bit better cooling effect.
Published on Jul 30, 2017
With the first engine break in rich run completed the 2nd test on a different weekend I leaned
up the NV some and put on a bigger prop went from a 2.6" total pitch 1st vid to a 3.42" total
pitch today. Very hot test day 106F ! Best peak on the bench to a solid 14,867 rpm but backed
off to play it safe just way too hot out all the same the engine did well with no water cooling.
Best pass was 13,564 rpm / 41 mph. 4 strokes make a ton of torque I have just begun to tap into
the potential power still far off the right size prop. The engine cooled down after a few passes
average reading out of 14 rpm checks 13.4k the engine is about 4 to 5 clicks off from peak.
I should be able to launch safely at 15.2k rpm next vid with a 3.75" total pitch prop. ABC S-20
3ft rigger 18" stance / 3.14 lbs, 19% oil 45% nitro
Diamond Member





Posts

: 2365


Join date

: 2013-10-20


Age

: 55


Location

: Brad in Texas



Nice engine Mauricio , Has a very low steady ideal 2800 if i was reading that right

That should pull a pretty big ship with a 13x6 prop 1 Happy for you friend enjoy the new engine .
Top Poster





Posts

: 5995


Join date

: 2013-01-18


Age

: 61


Location

: julian



Oh, my friends Eric and Brad, thanks for leaving your comments !!
Brad thank you for that beautiful video, it's really beautiful how your machine works in that lake, by the way, it's a lake, lagoon ?, you could tell me the name of that place, I'd like to place it in the Google earth: -) ...
Eric, the engine is wonderful, it regulates below 2000 rpm, it has a beautiful sound to my ears, I enjoy having a good beer while he is there marching ... I will be sharing the progress of my project with you.
Thanks for being there!

my friends, as I said at the beginning, I have an Extra 260 with electric motor, the truth is, I like the engines to explosions, so I decided to transform that electric motorization into glow.
Here I am sharing photos of the process:
I like my Cox, but it's small for this model ...

This is a picture ... because I like these engines ...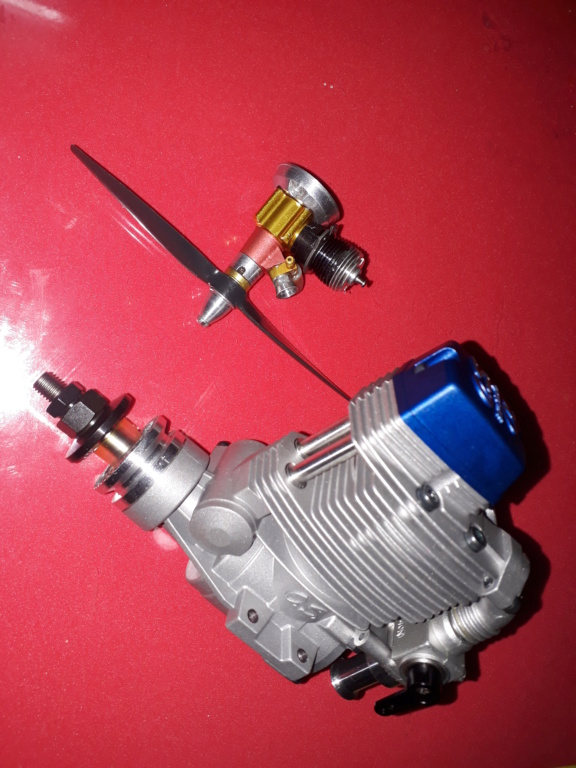 I'm just playing...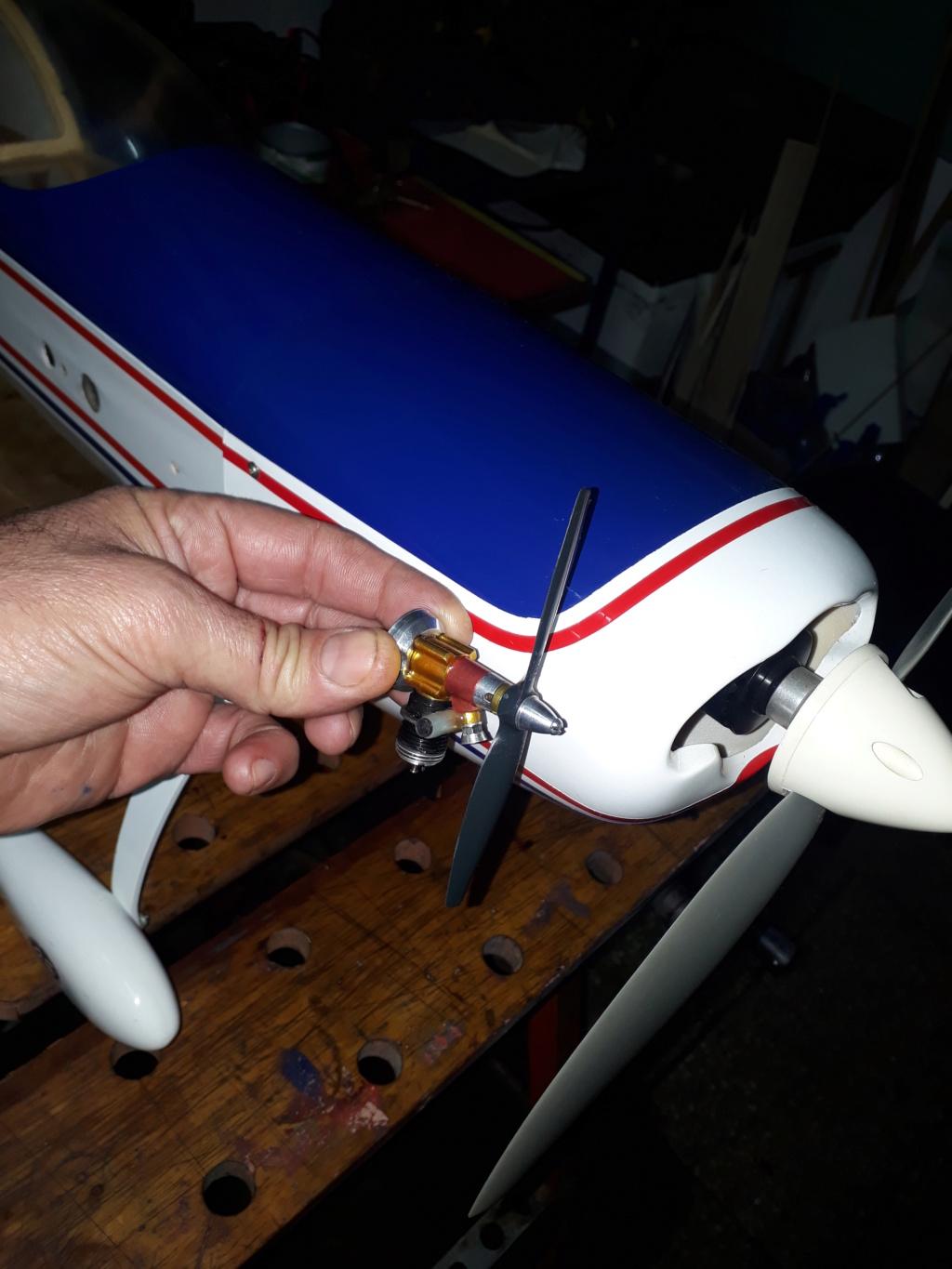 So here I present the candidate: O.S. .56 4T...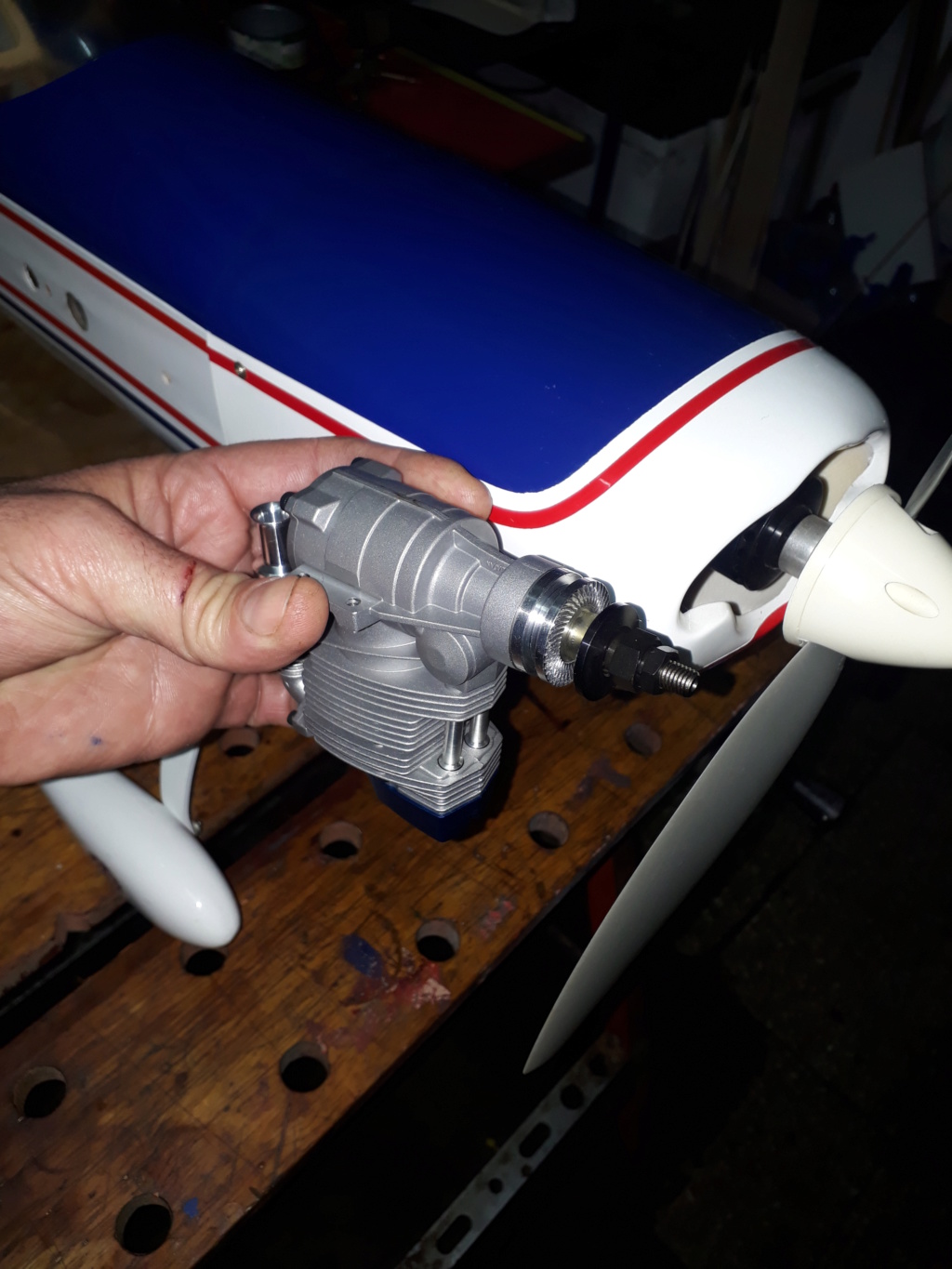 Here is my Extra model with its electric motor...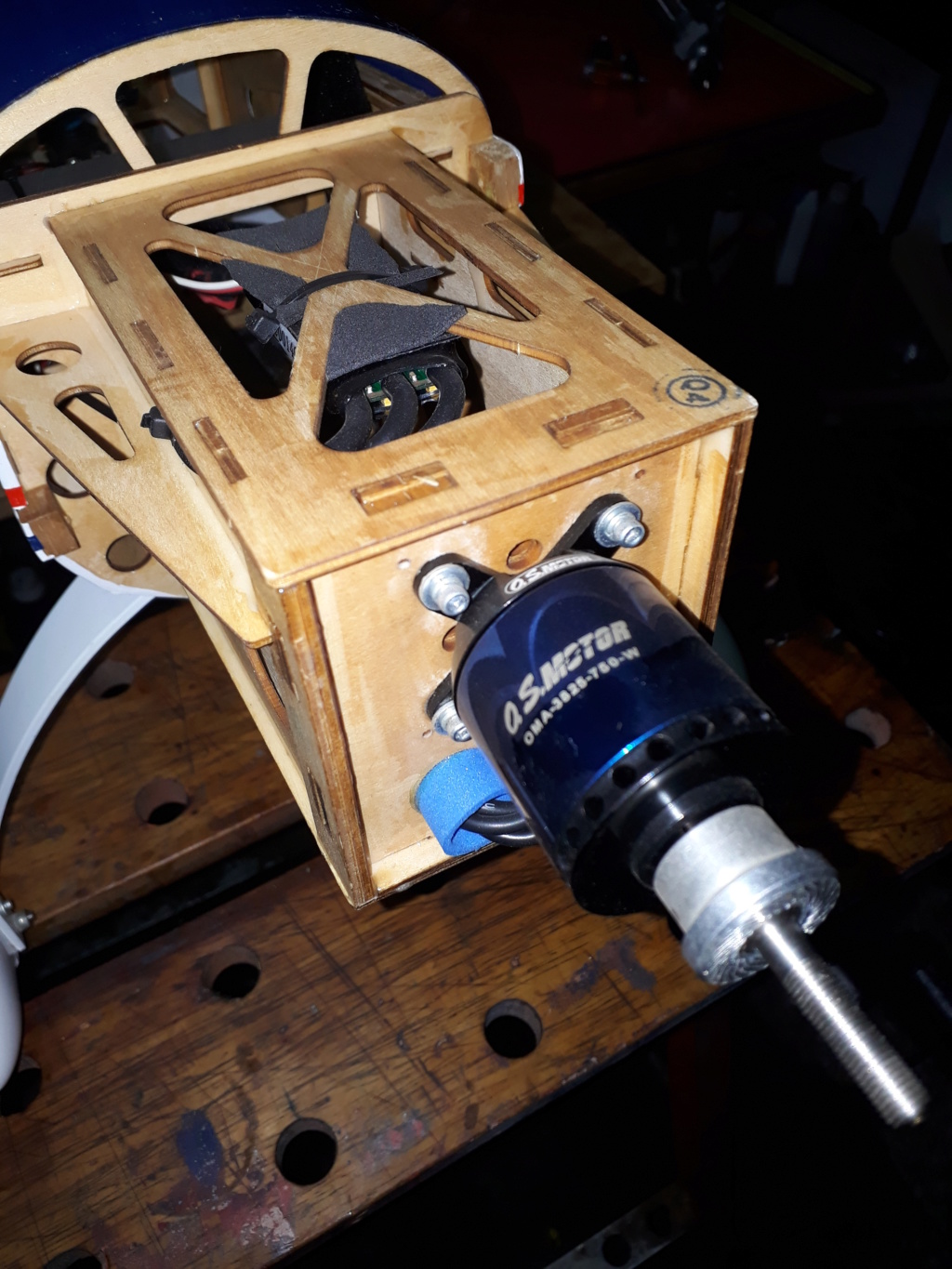 I start with the reinstallation work...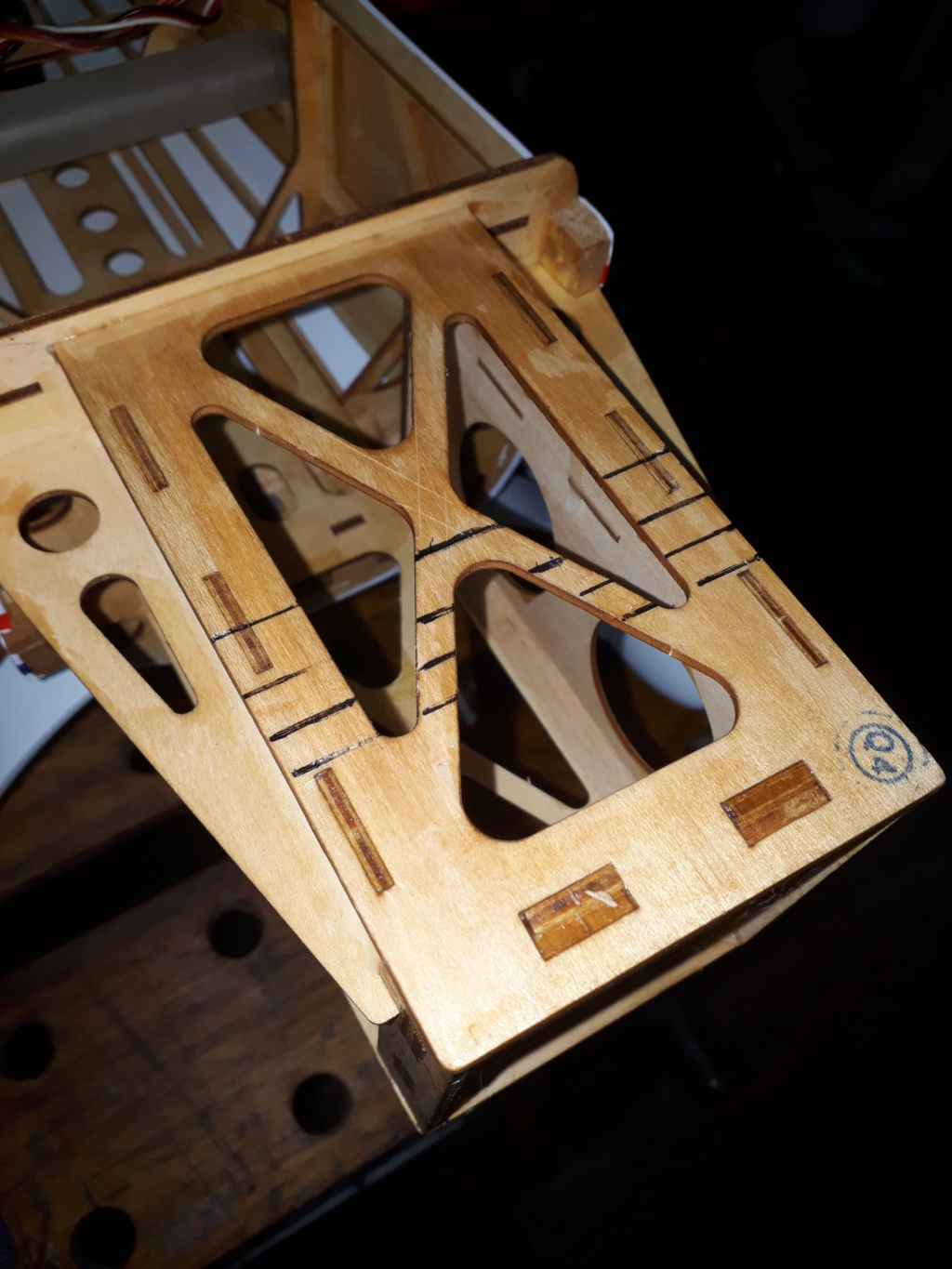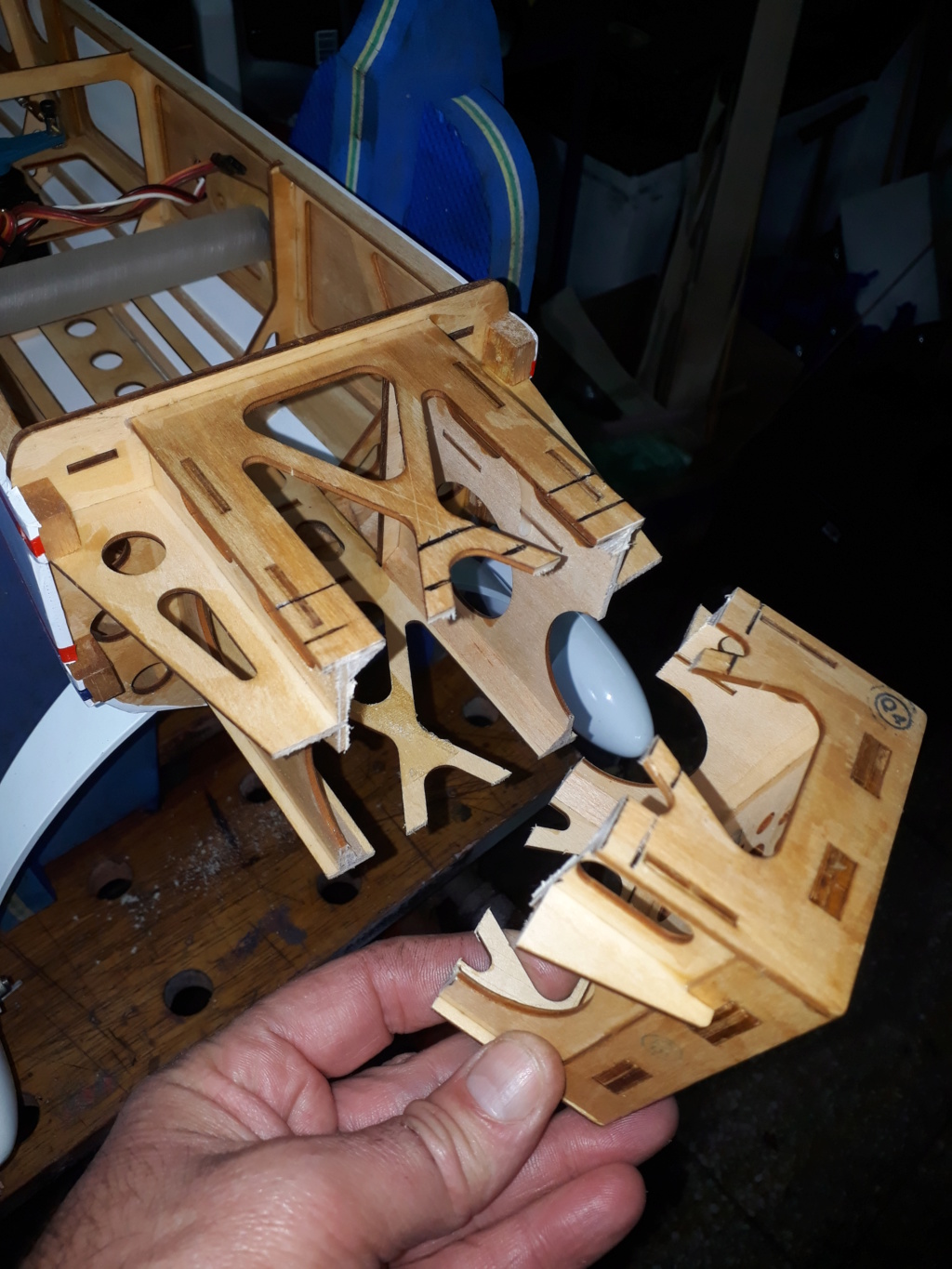 Top Poster





Posts

: 5995


Join date

: 2013-01-18


Age

: 61


Location

: julian



Mauricio the OS Max 56 FS alpha is a magnificient engine. I have 2, one powering  my Denight 50 plane, which was designed for a size larger engine,but the OS Max 56 FS pulls it with fantastic authority:
Here is a vid I shot with the on-board key chain camera a few years ago.
Not much is seen other than the tip of the wing and a bit noisy, but shows that the engine easily allows loops and wing-overs, spins etc. for this plane.
I burn in it my home blended fuel with 20% castor and 20% nitro - the same as the fuel in my COX engines - and the experience is that the castor actually starts burning in this high compression/hot engine, leaving a black goo. But I do not want to run it with synt oil...the engine manual also says some castor, up to 18%, or at least a mixture of castor and synt is good to have in the fuel.
I remember having posted somewhere on CEF my youtube vid on the  garage run of my OS Max FS 56 alpha engine that peaked at about 10 500 rpm with an APC prop.
Another plane of mine where my 2nd OS Max 56 FS serves is the ACRO WOT, pictured here by the side of the Denight 50, a very sportive plane, similar in its design to the Extra 260 , so Mauricio get ready for a beautiful flight experience with this combo of yours.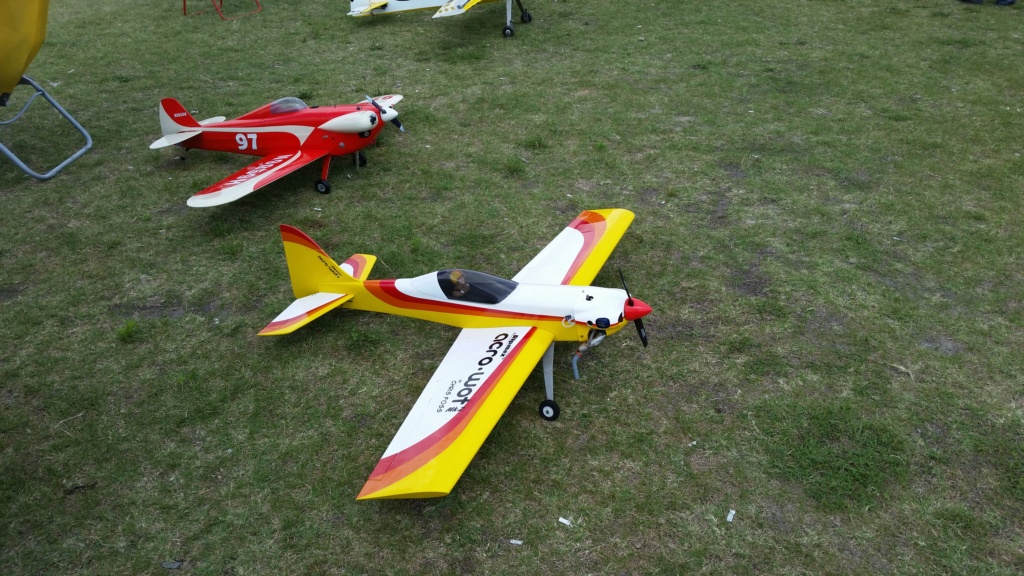 Diamond Member





Posts

: 2314


Join date

: 2011-11-06


Age

: 60


Location

: Budapest Hungary




---
Permissions in this forum:
You
cannot
reply to topics in this forum