Cox Engine of The Month
November-2019
jmcalata's
"Pee Wee .020 throttled combinated"
---
PAST WINNERS

What Cox/TD model would You folks want for Your 10th birthday???? !!!! This should be interesting as well as fun. Reliving the good old days!!! Peace, Mark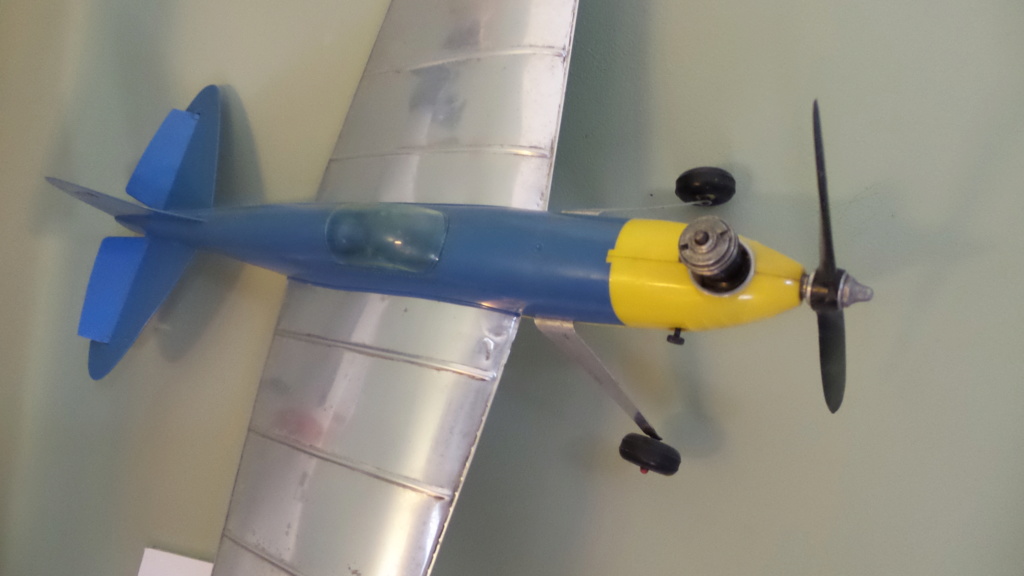 Last edited by Mark Diedrichs on Tue Aug 20, 2019 7:14 pm; edited 1 time in total

Mark Diedrichs

Gold Member





Posts

: 304


Join date

: 2017-11-11


Age

: 67


Location

: fairfield ohio



Perfect timing - I just popped in, and this is the topic.

I'm not certain if the Cox airplane I wanted was available when I was 10 years old, but it would have been the Super Sport! That airplane has the most perfect aerodynamic shape; I could be sure it was the best plane in the world! My complete world of model airplanes consisted of dime-store balsa types, plastic display models, and the Cox offerings at the big, pre-WalMart stores. Radio control airplanes were non-existent, as far as I knew.

The Super Sport would allow me to live my aviation dreams in real life! I preferred the yellow version, but I would settle for the "pink" one, because it shared the same lines, and would perform the same, also. I was well into my 40s, when I finally received one. It was like my 10th birthday present that was only late!

GUS THE I.A.

Gold Member





Posts

: 337


Join date

: 2012-08-15


Location

: Wichita, Kansas



The pink SSTrainer was the one and only COX C/L plane I have ever had in my life...got it in around 1974...a big thing then behind the Iron Curtain..and I still have its fragments in my garage..

A beautifully shaped plane, it also flew very well...

In retrospect I would have also wanted a Rivet..a Stuka...a Messerschmit...you name it..not that I knew then that these toys existed at all.

balogh

Diamond Member





Posts

: 2479


Join date

: 2011-11-06


Age

: 61


Location

: Budapest Hungary



I have to ask you both on how the Super Sport flew. Mine was a present back in 75. I had a PT-19 at the time and I flew it so much and crashed it, that I finally did it in. The Super Sport though never had enough power to leave the ground. I think it had a single ported cylinder. It's been hanging and on my bench ever since. I've never tried it since. It has one attempted flight and from memory, I remember it just running around on the ground with slight hops. My engine has the screen wrapped around the cylinder. It does have nice lines. My buddy Dan flies his TD-1 and that plane is incredibly maneuverable. Dan bought the fuse at a swap meet and essentially every part to complete it through swap meets over the course of 40 years. Two parts he couldn't locate was the gear and elevator so he made them from aluminum.
https://www.facebook.com/PhillyFliersCL/photos/a.605410626195742/2738596709543779/?type=3&theater

Ken Cook

Top Poster





Posts

: 3645


Join date

: 2012-03-27


Location

: pennsylvania



Super Sport and PT 19 was my first two flew the PT first. The SS was a pig needed high nitro.
A TD would have fixed it perfect. I have a mint one today thinking about making a wood version
of it for RC.

1/2A Nut

Diamond Member








Posts

: 2620


Join date

: 2013-10-20


Age

: 56


Location

: Brad in Texas




GUS THE I.A.

Gold Member





Posts

: 337


Join date

: 2012-08-15


Location

: Wichita, Kansas



I would love to get a Super Sport with a broken wing cheap on eBay.  That thing is just beggin' for a symmetrical wing...

The 'Can't Leave Well Enough Alone' Mark

batjac

Diamond Member








Posts

: 1743


Join date

: 2013-05-22


Age

: 56


Location

: Portland, OR, USA



BTW, the Cox model I would love to get at 10 years old is the Cox Rail Dragster. Oh, wait a minute. It WAS the model I got at 10 years old, just for Christmas instead of my birthday.

The Lucky Mark

batjac

Diamond Member








Posts

: 1743


Join date

: 2013-05-22


Age

: 56


Location

: Portland, OR, USA




1/2A Nut

Diamond Member








Posts

: 2620


Join date

: 2013-10-20


Age

: 56


Location

: Brad in Texas




getback

Top Poster








Posts

: 6333


Join date

: 2013-01-18


Age

: 62


Location

: julian




---
Permissions in this forum:
You
cannot
reply to topics in this forum