Cox Engine of The Month
January-2023
1/2A Nut's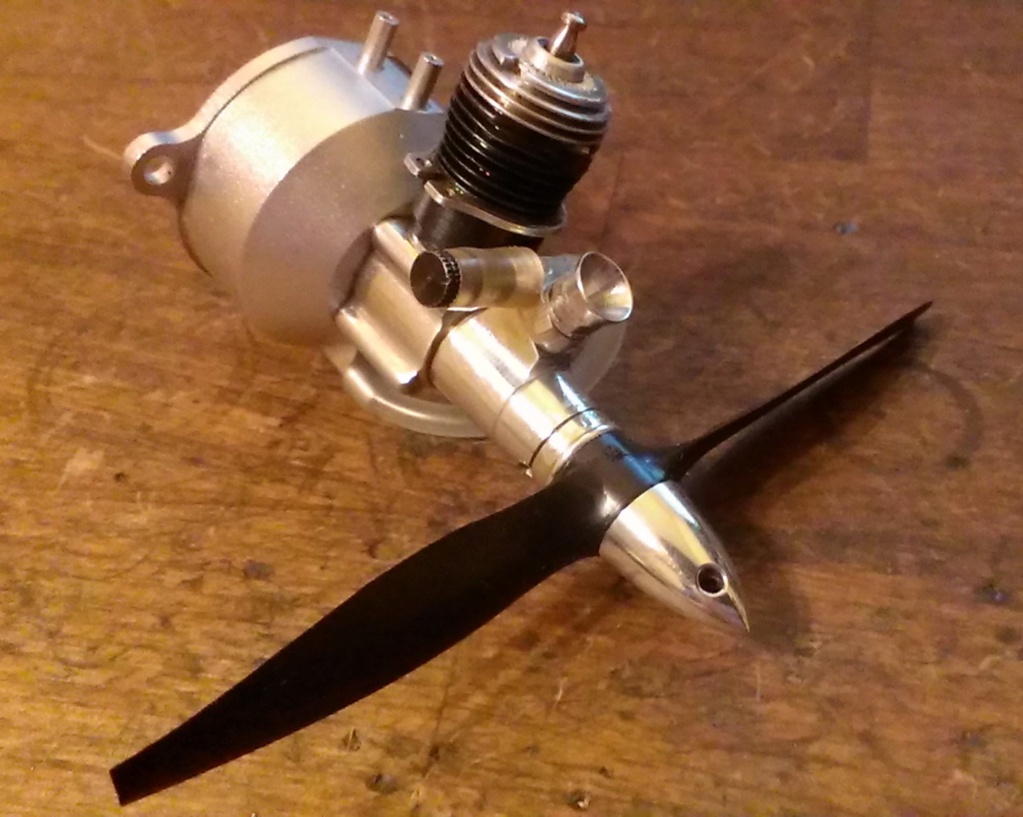 "Tee Dee .020 RC"
---

---
PAST WINNERS
I read about this.. because we have a sliding glass-door leading out to our deck on the back of the house. The bird feeder is right out there.. and birds frequently fly into the glass because of its reflection. We'll hear a "thump"... and look to find a little bird dazed on the deck. There's usually plumage stuck to the glass.. at the point of impact.
... (that's gotta' hurt..)
Lynne and I love the wild birds.. and since our kitties have all passed-on; I've been paying extra attention to the feeders.. and keeping them constantly stocked with a variety of treats. There's a LOT of activity.. and we don't want to see any harm come to the birds.. if we can prevent it.
Window-impacts are frequent.. and a major cause of fatalities if a bird strikes the surface head-on at a high rate of speed. One of our bird-books recommended hanging paracord (string) vertically across the front of the glass.. 3-4" apart, which provides borders within the reflection, that the bird can see.. and hopefully veer-away.
Here's what I came up with..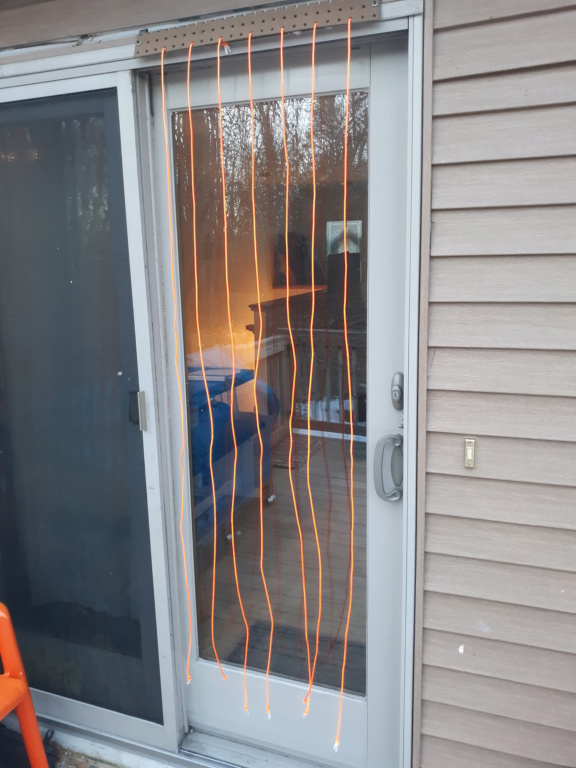 I have also heard and read before just putting a cardboard cutout of anything on a window also works. I cannot verify as I have not done it, but heard it. The paracord is interesting too, and should work. I think the idea behind this is that they can tell teh diference between the shiny glass and something not shiny. But I have also been known to be wrong at times....

NEW222

Top Poster





Posts

: 3781


Join date

: 2011-08-13


Age

: 44


Location

: oakbank, mb



I had the same problem after putting up a bird feeder or cleaning the windows.  I bought what appear to be these in a store and they seem to help, but I've also since got rid of the bird feeder near the window:  https://www.amazon.com/WINDOWALERT-WA-MAPLE-WindowAlert-Maple-Decals/dp/B001BO6EMC

daddyo

Gold Member





Posts

: 139


Join date

: 2012-11-26


Age

: 55


Location

: California



Just hang a big cat photo.

crankbndr

Diamond Member





Posts

: 2956


Join date

: 2011-12-10


Location

: Homestead FL



Similar topics
---
Permissions in this forum:
You
cannot
reply to topics in this forum