Cox Engine of The Month
May-2023
sosam117's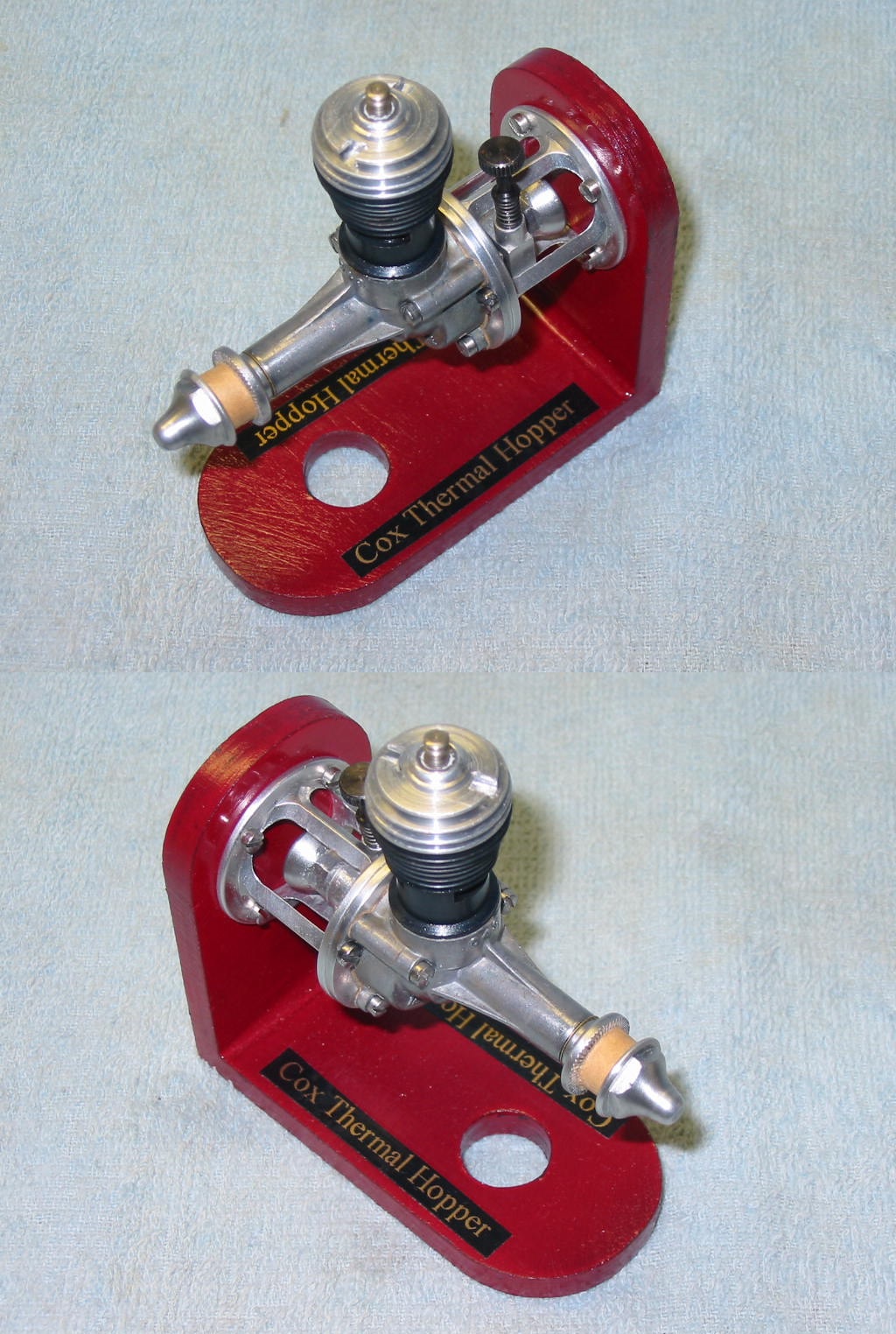 "Pre-1956 Thermal Hopper -- cleaned and completely rebuilt."
---

---
PAST WINNERS
back in the 70's I usedtae paint Balsarite on open framework before applyin' iron on covering. Do ye think Doping framework prior tae iron on is ae good idea?

Scotland421

Silver Member





Posts

: 82


Join date

: 2021-03-07



This is my two cents. I detest Balsarite and never found it to work as intended. I found that trying to thin it was quite difficult even though they didn't recommend doing so. In addition, it would cause wrinkles in the covering when in the direct sun. I found it to add a noticeable amount of weight when I used it on a entire full fuse model.

          To my knowledge it's still made. They offered two versions, a fabric application and a iron on version. One was merely thicker than the other. When I used it on certain iron on films, I found it to make a mess especially at the seams where it would creep out. Sig offers Stix-It and I've found the solvents in that material too aggressive which causes certain coverings to separate their color and bleed out making a real mess. I've also found the heat to prevent the covering from tacking immediately to the balsa and then it slides on top of it.

     A good iron on covering such as Ultracote or REAL Monokote doesn't require any additional adhesives. The new Monokote is worthless crap. Throw it out and don't even try and use it. It's not the product that revolutionized the hobby that many have used for the past 40 years. As like many other Chinese products, it's a cheap copy and the end user suffers from the lack of quality.

Placing dope under it in my opinion is asking for a compatibility issue. I've seen this when we've had old silkspan models with the covering all torn. Strip the open bays and Monokote the entire wing. I've never found the covering to attach as well as it did when you had new bare balsa. A good covering job isn't going to release. It will also prevent oil soaking better than paint does provided it's done properly.

Ken Cook

Top Poster





Posts

: 5168


Join date

: 2012-03-27


Location

: pennsylvania



Thank ye Ken, that was the insight I was lookin' fae.

Scotland421

Silver Member





Posts

: 82


Join date

: 2021-03-07



Hi Scotland 421, you UK based or over the pond ?

Solar film still stock some stuff.

I got 2 bottles of balsalock from them earlier this year, for use with litespan...

I believe slec do a similar product to balsalock, as do some other firms...

Coxfledgling

Gold Member





Posts

: 324


Join date

: 2021-01-10


Location

: Near Caernarfon, Snowdonia, Wales, UK



Fresh balsa with no coating will work best. Dope will tend to bubble with heat. I do admit to painting the inside of floatplane fuselages with clear or colour dope to minimize water absorption after a dunking though.

706jim

Gold Member





Posts

: 395


Join date

: 2013-11-29



Similar topics
---
Permissions in this forum:
You
cannot
reply to topics in this forum