Cox Engine of The Month
September-2019
Levent Suberk's
CEF Magazine cover featuring the Ex Model Engines Harpy Eagle .049
---
PAST WINNERS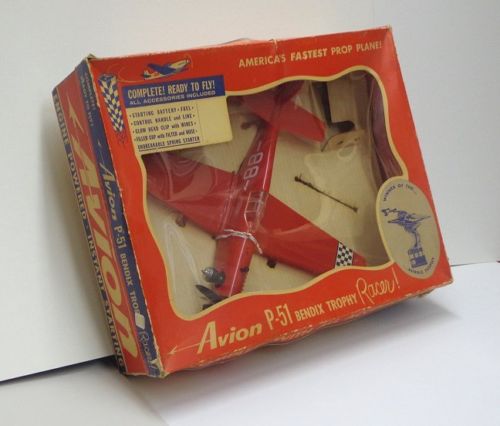 http://www.ebay.com/itm/Cox-Avion-P-51-Bendix-Trophy-Racer-Control-Line-Airplane-/181701790270?_trksid=p2047675.l2557&nma=true&si=Z7lxdjlY2tOPyPfnc%252FcxVP4kLRE%253D&orig_cvip=true&rt=nc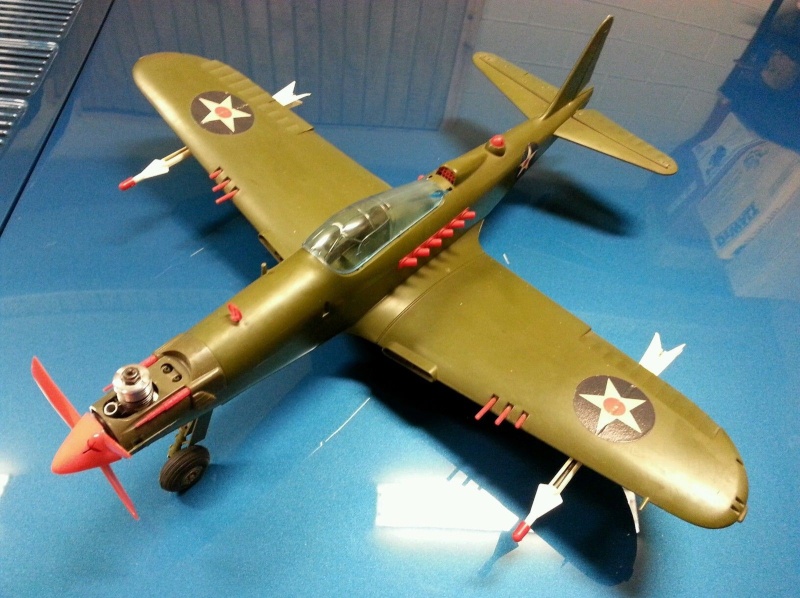 http://www.ebay.com/itm/281649920925?_trksid=p2060353.m1438.l2649&ssPageName=STRK%3AMEBIDX%3AIT
http://www.ebay.com/itm/251898420783?_trksid=p2060353.m1438.l2649&ssPageName=STRK%3AMEBIDX%3AIT
Top Poster





Posts

: 3733


Join date

: 2011-09-02


Age

: 61


Location

: Rockford, Il



Nice Avion, somehow it missed my radar. The seller claims the Wen Mac is a prototype?
Yes, I have been following that proto P-39.  Bet Mark has been too.  The red "gum ball" is interesting. It's broken, but has a rod of some kind sticking out. Wonder what it's function is.....
It even has an unbroken gunsight, first one that I have seen.  But...das a lot of money.  I could add another MG for that.  

Top Poster





Posts

: 4559


Join date

: 2014-08-18


Location

: West Virginia



yep, i sent the guy an email asking if he had any documentation, to which he replied he didn't. I tend to think its authentic, as the gun site is something i've never seen as well as the the red gumball. The spinner is also something i've never seen, however it does have the small slots in front of prop to snap on like the Wen-Mac Cessna, he also mentions no rivet detail? But on the other hand he's selling a p-40 with red spinner and pilot from a later version and not mentioning anything about changes. I also kinda think even though its extremely rare it might be tuff to get that kind of money for it as demand is pretty low.

I'd love to have a red Avion Mustang, but have never found one cheep enough to justify.
Top Poster





Posts

: 3733


Join date

: 2011-09-02


Age

: 61


Location

: Rockford, Il



A local kid had one of those Wen Mac Aircobras and asked if I could fly it for him.

It was so heavy that it made two complete laps on the ground before it lifted off.

I had to stop giving it up elevator and it finally took off with the elevator in neutral.
Gold Member





Posts

: 213


Join date

: 2013-11-30



Ya, the Avion is a bit more than I would go dollar wise. The other two are nice but he will not get that kind of dough for the WM.
Would love to have the Comet but I got to stick to Cox collecting or I will spin into the outer space black hole of gotta have em all!!
You don't see these often, very nice Wen Mac Cutlass
http://www.ebay.com/itm/361273430992?_trksid=p2055119.m1438.l2649&ssPageName=STRK%3AMEBIDX%3AIT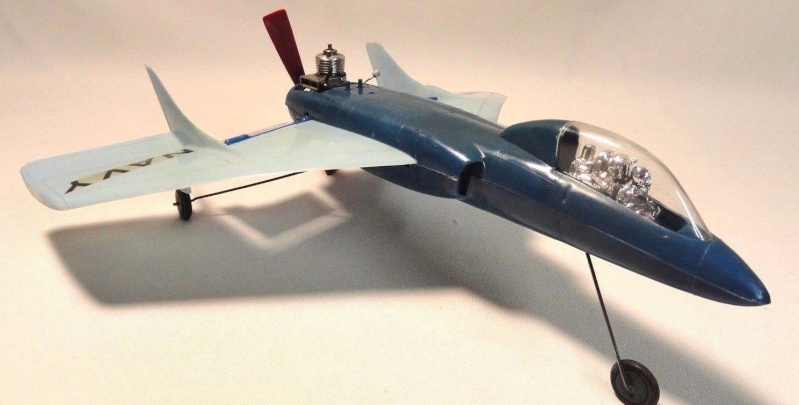 Boy, those are really cool. I'd love to have a few of the old models to fly. I do have some of those front rotary valve engines, do they compare in performance at all with a Tee Dee .049? I've never cranked one. They were given to me by another member of my RC club.
Rusty
Moderator




Posts

: 10788


Join date

: 2011-08-11


Age

: 63


Location

: South Carolina, USA



I am developing an affection for the Wen's Rusty. The ones that I have tried have started easy and ran well. My ratio of Wen's to Bee's though runs about 20 to one with the Cox'es on the plus side.

I have lusted after one of those F-7's for some time, but I'm swearing off plastic models. There have been a few on ebay, mostly all black and with problems that went for $125 - $150 IIRC.
Top Poster





Posts

: 4559


Join date

: 2014-08-18


Location

: West Virginia





Similar topics
---
Permissions in this forum:
You
cannot
reply to topics in this forum