Cox Engine of The Month
September-2021
crankbndr's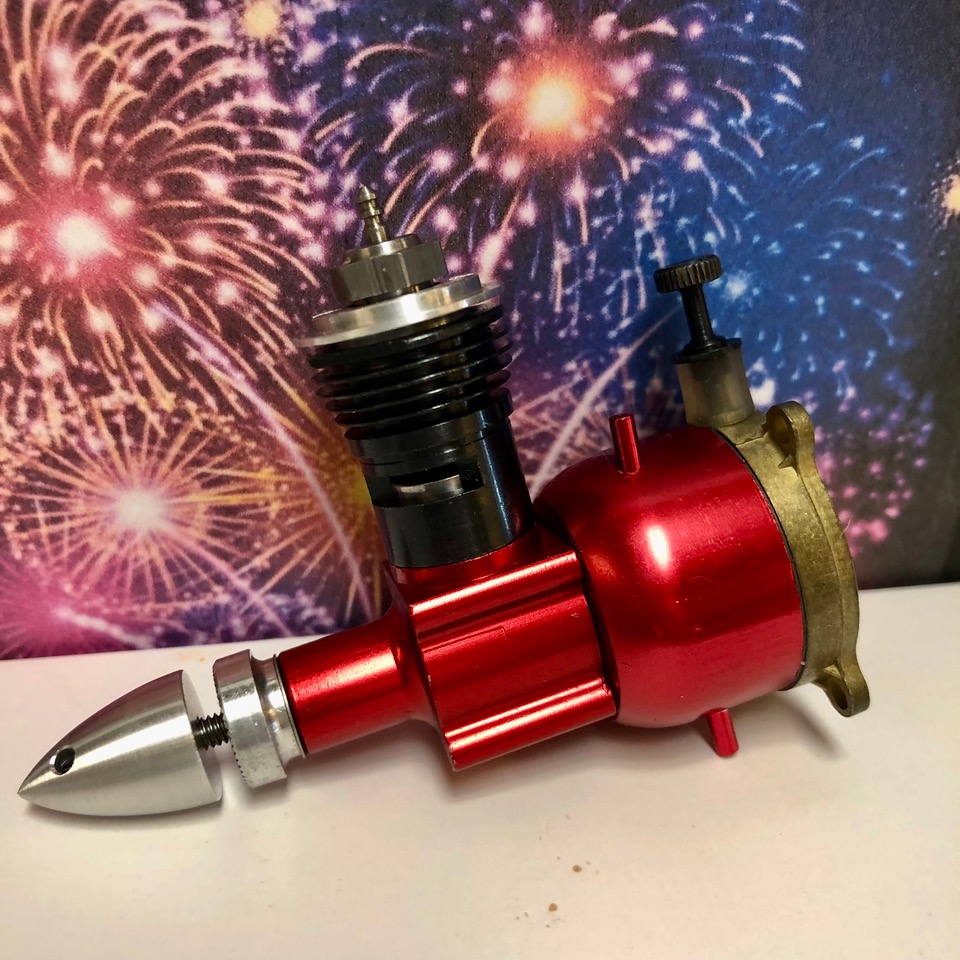 "Cherry Bomb" .051 engine
More info on this engine!
---

---
PAST WINNERS
Just showin' off my latest acquisitions
And of course there are questions later.
I have a "wanted" ad at the Finnish model airplane forum site for Cox engines, and this guy offers me a Babe Bee and "by the way" he has also a barely-run OS MAX 15 of about the same vintage as the Babe, around the mid seventies. The engine came with the original box, silencer, another venturi and a wrench.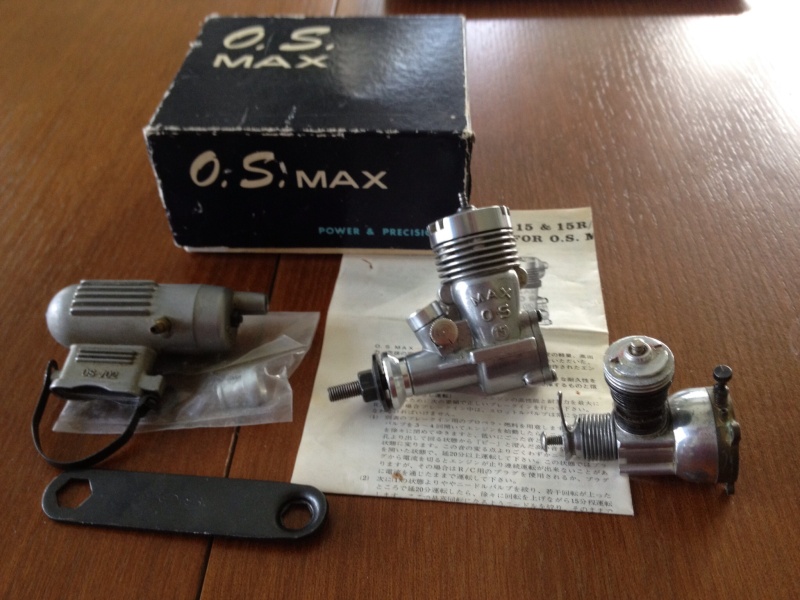 The question I have is: does the OS require castor oil or will it work with synthetic? The manual states castor but the manual is dates before the age of synthetic oils.

KariFS

Diamond Member





Posts

: 1834


Join date

: 2014-10-10


Age

: 49



Yes they really need castor, and plenty off it. The synthetic fuel is only for ABC technology engines, as OS calls them. Pure castor at 20-25%, and around 10% Nitro is a good starting point.

Surfer_kris

Diamond Member





Posts

: 1795


Join date

: 2010-11-20


Location

: Sweden



After years of Cox engines my first r/c engine was an OS Max .15, I still have it as a matter of fact. It was a very dependable engine & I used to run it on 15% Nitro castor / synthetic blend & it ran just fine.

Regards,
Tony

ElectricTony

Bronze Member





Posts

: 39


Join date

: 2015-06-01


Age

: 67


Location

: Oakhurst, NJ



Back in the late 1970's - early 1980's, I ran its smaller cousin, the OS Max-10 R/C on the fuels of the day, K&B 500, 1000, Sig Champion, etc. Those IMO had 20% oils, ran fine. Engine still has a lot of compression. Did a little research, seems the K&B fuels had 10% Castor with 10% another, but it wasn't then called synth, it was some other dino oil.

The Max-.15 R/C is a legacy Meehanite iron piston in a steel sleeve. It isn't quite as tough as the Enyas but is better than the Testors McCoys and was reasonably robust if cared for.

If you read Peter Chinn's engine tests in Sceptre Flight archives, he used 23% to 25% all Castor oils. I believe that he as an engine expert felt that it was this level of oil to provide adequate running over its life time. The OS Max-10 R/C owners manual states using 25% Castor. The OS Max-25 S and RC manual recommends 23%. With the proper plug, they will run on no to low nitro fuels.

My overall impressions from research on the net based on others experiences indicates that as an absolute minimum not to go below is 6% Castor in order to ensure adequate lubrication during lean runs or running hot. Castor oil has a high flash point, so it doesn't combust like synth does in high heat. General consensus is at least 10%, some believe in 100% and using up to 29% Castor content in fuels.

If one adds 16 oz or 1 pint of Castor Oil to a standard 1 gallon jug of modern RC fuel like US available Wildcat 5/10/15% (depending on what is available in the local hobby shops) will up the fuel to 25% oil content with 10% of it as Castor oil. Wildcat has a 16% oil package with 80% synthetic and 20% Castor oils (12.8% and 3.2% respectively).

General consensus is that having synthetic content is not a bad thing and helps to keep down excessive varnishing of the piston and cylinder. Of course if the engine is well worn with that varnish acting as a compression seal, then running synthetic oils is not a good idea.

This is the basic fuel content that I've been using in all my legacy CL and RC planes, and so far works fine for me. Main thing is to avoid lean runs. Clean the engine after a crash nose over where dirt possibly entered the carb.

Good luck with your engine and hope you find a fuel that works for you.

GallopingGhostler

Diamond Member





Posts

: 2581


Join date

: 2013-07-13


Age

: 67


Location

: Clovis, Nuevo México



Thanks again guys. The manual recommends fuel mixtures for this engine as follows:
Running in and general use: 25% castor, no nitro
After running in, if desired: 23% castor, 5% nitro
High performance: 23% castor, 10% nitro
So the recommended oil content is pretty high. I think I'll first run it in a little with the 25% castor mix, and maybe later on substitute some of the castor content with some other oil to reduce varnishing.
Either way, it looks like a suitable ready-made mix is hard to find, so I need to either buy the fuel ingredients separate, or find a suitable non-nitro mix for a base and mix my own fuels. I guess that's a part of the fun when playing with vintage engines

KariFS

Diamond Member





Posts

: 1834


Join date

: 2014-10-10


Age

: 49



---
Permissions in this forum:
You
cannot
reply to topics in this forum