Cox Engine of The Month
May-2018
Kim's
"War Dog hauls the 2M B.O.T. out of Uncle Wayne's backyard"
---
PAST WINNERS

I had to remove a few trees that were coming up in the chain-link fence in the garden. I've been chopping them off in the past years because other plants were too close to them. Well, I'm tired of doing that, they just come right back so I went at them with the shovel today. Digging up the first tree (I believe it was a walnut tree...damn squirrels) wasn't too bad, but the roots of the second tree went down some ways. While digging, I heard a "clink" and basically a foot below the second tree was this little J.R. Watkins bottle. I've found remains of tin cans, bricks and other crap that I've always thought were left over from when they built the house in the 70's but nothing quite like this before. The original farm house was just at the end of the block (they just tore it down a few years ago) and it was owned by a veterinarian who's original vet building was just torn down a few years ago as well. So far, this bottle seems to date around the 20s. Amazing how someone else's trash could make my day...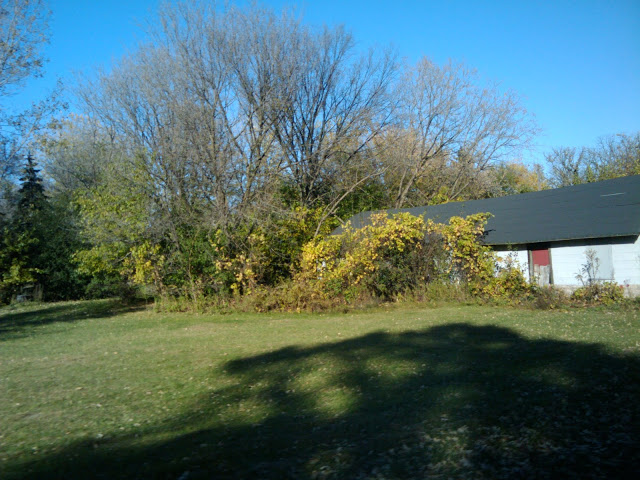 Taken October 2010
Old animal hospital...before they tore it down several years ago. The next door neighbor's mother owned the house and land after the veterinarian "Dr. Feist" sold it. They have an amusements company "O'neil Amusements" where they operate rides and concessions for fairs and carnivals. It was being used as storage for amusement ride crap before they tore it down.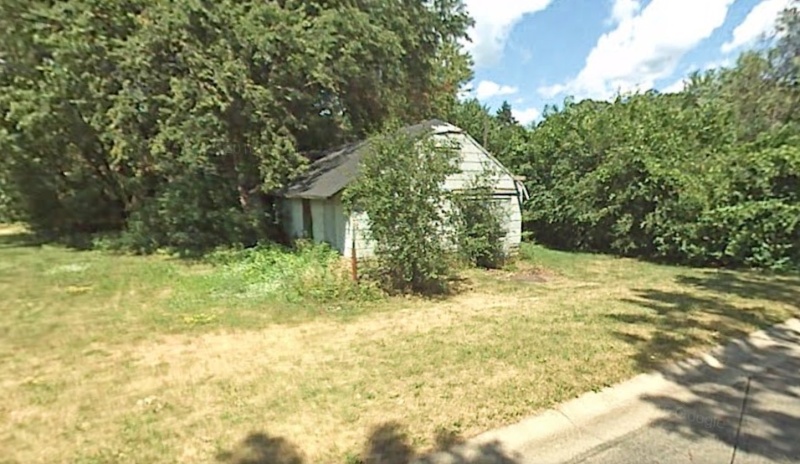 Taken July 2007
_________________
-Jacob
Rules
|
FAQ
|
Contact the Admin
|
Donate
|
Suggest a Feature

Administrator




Posts

: 4604


Join date

: 2010-07-27


Location

: Roseville, Minnesota



Back in 1980 we lived in a an old stone home built in the 1870's. Our neighbor was landscaping his home built around that same time and took about 2 feet of earth off of his back yard. He pulled up all kinds of cool old glass bottles, lots of colors and different sizes. Those were the days before trash pickup I suppose.

Cool find, you should dig around a little more. If you can find an old dump site you could make a little money.

Ron
Moderator






Posts

: 9725


Join date

: 2011-10-24


Age

: 44


Location

: Tuttle, OK



A few years ago I found a plumb bob buried in the ground near the house, about a foot deep like Jacob's bottle. It startled me at first, since the man who had originally built that house in the early fifties had been in the war, and it was, as Tom Jones would put it, "not unusual" for them to have brought "souvenirs" from the front. Every now and then grenades and such are found in sheds, attics and such places. But upon closer inspection this object was determined "harmless"

It was rusted of course, having been buried for a few decades, but I took it to the proto shop where I worked at the time and sandblasted and painted it JD green. Works like a charm

Diamond Member





Posts

: 1257


Join date

: 2014-10-10


Age

: 46


Location

: Finland



That is really cool! Yes, it is just a lineament bottle, but all I ever dig up are broken bits of plow teeth in my yard. (it was a farmer's field till around 1970)

The bottle appears to be nice. Based on a brief search they are not very valuable less than $10 shipped for a nice example. It looks like a cork closed bottle. Excellent find. It would make an excellent bud vase or just something to place in a curio cabinet.

Phil
Diamond Member





Posts

: 2951


Join date

: 2012-10-02


Location

: Ohio



That's a neat find Jacob! I think that there's a little "kid" in all of us, when it comes to finding something odd/old buried in the ground. I hope you don't get varmints digging under the fence in that area now that there's no roots/hard-pack. Did you back-fill with some good size rocks/stones? Our yard is not "garden-material".. The original contractor/developer back some 30 years ago, didn't use much loam. There's hard-pack gravel just a few inches below our sad-excuse for a lawn. We'd (I'd..) have to do elevated-gardening to be able to make a decent garden. We went with flowers (annuals) last year in pots.. about two-dozen of them.. to add some color. I've been wanting to get some landscape-timbers to make a small veggie garden. I'd need to have a few yards of loam trucked-in though. I used to bury rows of soaker-hose to water my gardens on a timer. I used the "weeping" (porous) type soaker which is recycled from car tires. I'd run the system in dry weather 5-6 consecutive days.. and fertilize/feed with a watering-can on day 7. Aside from weeding/pruning.. it was fairly low-maintenance achieving very good results.

We've recently had some cold nights here in Rhode Island.. dipping down into the 30's(F). I would really like to plant some tomatoes, bell-peppers and herbs. My wife is an AMAZING cook!


Top Poster





Posts

: 5895


Join date

: 2013-07-17


Age

: 58


Location

: N. Smithfield, Rhode Island



Great little find. Now run out and get a stopper for the top and fill it up with nitro! A retro fuel container.

Diamond Member





Posts

: 1405


Join date

: 2011-08-13


Age

: 39


Location

: oakbank, mb





Similar topics
---
Permissions in this forum:
You
cannot
reply to topics in this forum