Cox Engine of The Month
February-2019
balogh's
"Black Lynx .049 with a Throttle, Exhaust Deflector and Nelson-Galbreath head set"
---
PAST WINNERS

Just picked up a 3 record set of Glenn Miller(3 dollar yard sale find) Wow , talkin about chillin.I must be getting Old....I didn't realize that he went MIA over the English Channel to entertain troops in France.
Platinum Member





Posts

: 812


Join date

: 2014-12-28


Age

: 59


Location

: Milan Indiana



You must have been "In the mood."

Yes, lost over the channel in a Norseman aircraft I believe, never to be seen again.  The movie "The Glenn Miller Story" airs frequently on TCM.

Bob
Top Poster





Posts

: 3713


Join date

: 2014-08-18


Location

: West Virginia



Oh man!!!! That's GOOD STUFF! Joe.. I still have a phonograph that works.. and I haven't put a record on its platter for WAY too long.
Here's one of my Glenn Miller LP's..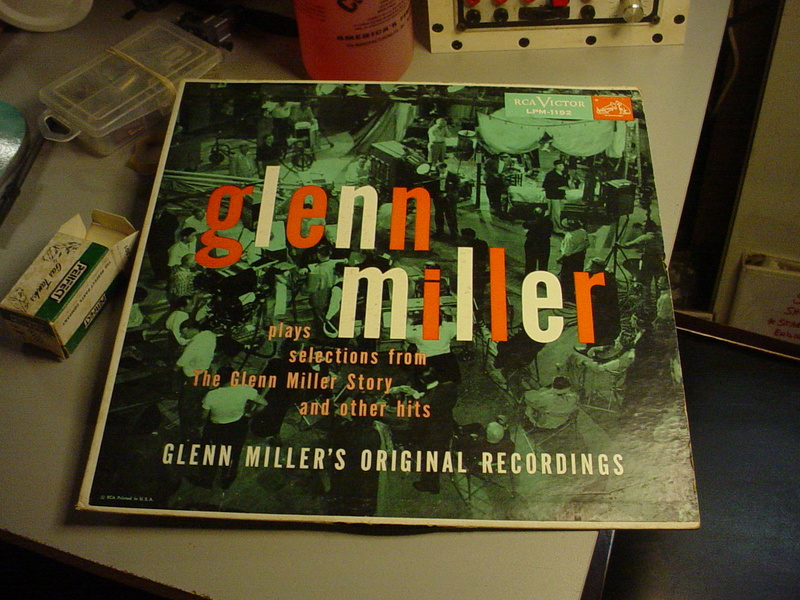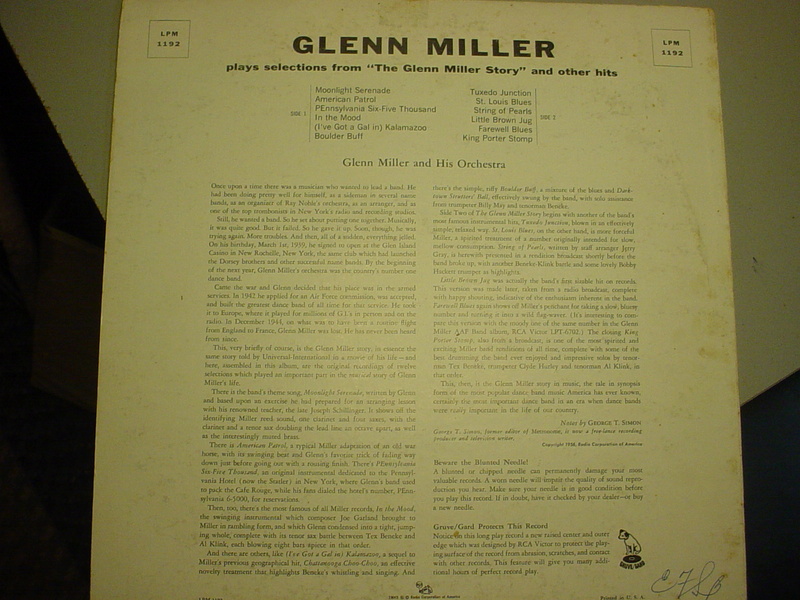 It was a hand-me-down.. along with scads of other greats including Tommy Dorsey, Benny Goodman, Miles Davis.. the list goes on!
My turntable resides under my laptop in my shop..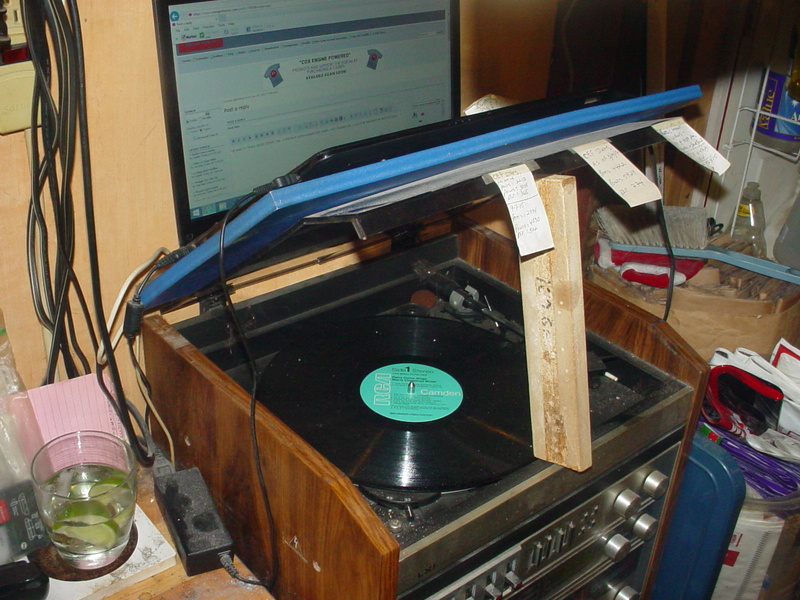 It was my grandfather's.. a "Sears"/LXI series console with a tuner and cassette-deck. Its speaker-cabs are still used daily in our living-room with a
Pioneer
4ch receiver connected to the TV audio. There's storage below for LP's.. and it's full of goodies!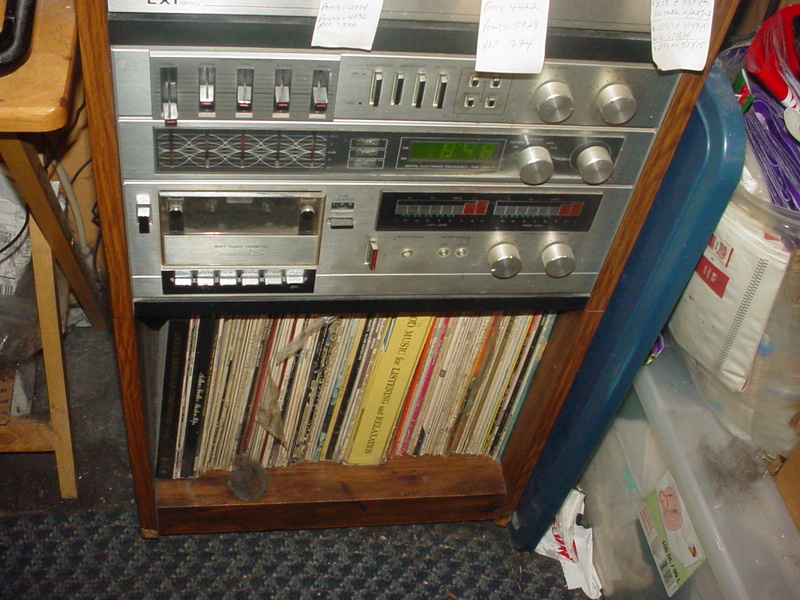 It can be connected to my Denon home-theater workshop system as easily as swapping the audio-cable from my laptop with an adapter-plug. The sound of LP's is mahhhhvelous.. There's a warm sonic "presence" to analog recordings.. as well as analog (tube) amplification.. that just can't be compared to the cold "sterile" sound of digital-audio.
I have some more vinyl in the spare-room.. including some very old 78rpm relics (on the top-shelf)
I'm almost sure that there's some Glenn Miller recordings on those 78's.. I have two other turntables that have 78 speed-selectors.. but they need stylus's.
Thanks for posting this Joe! Keep on "chillin"...  

Top Poster





Posts

: 6271


Join date

: 2013-07-17


Age

: 59


Location

: N. Smithfield, Rhode Island



Somehow my referance to The Glenn Miller Story led me to Youtube and another movie "With a song in my heart" starring Susan Hayward as Jane Froman the greaterst female singer that you never heard of. Jane almost lost a leg in a plane crash while on her way to Europe in WW-2 to entertain the troops. Probably my connection the the Glenn Miller story. On crutches she finally made the journey two years later.

Just finished watching it, Susan and Jane, two remarkable talents.

Bob
Top Poster





Posts

: 3713


Join date

: 2014-08-18


Location

: West Virginia



I like a little Glenn Miller once in awhile.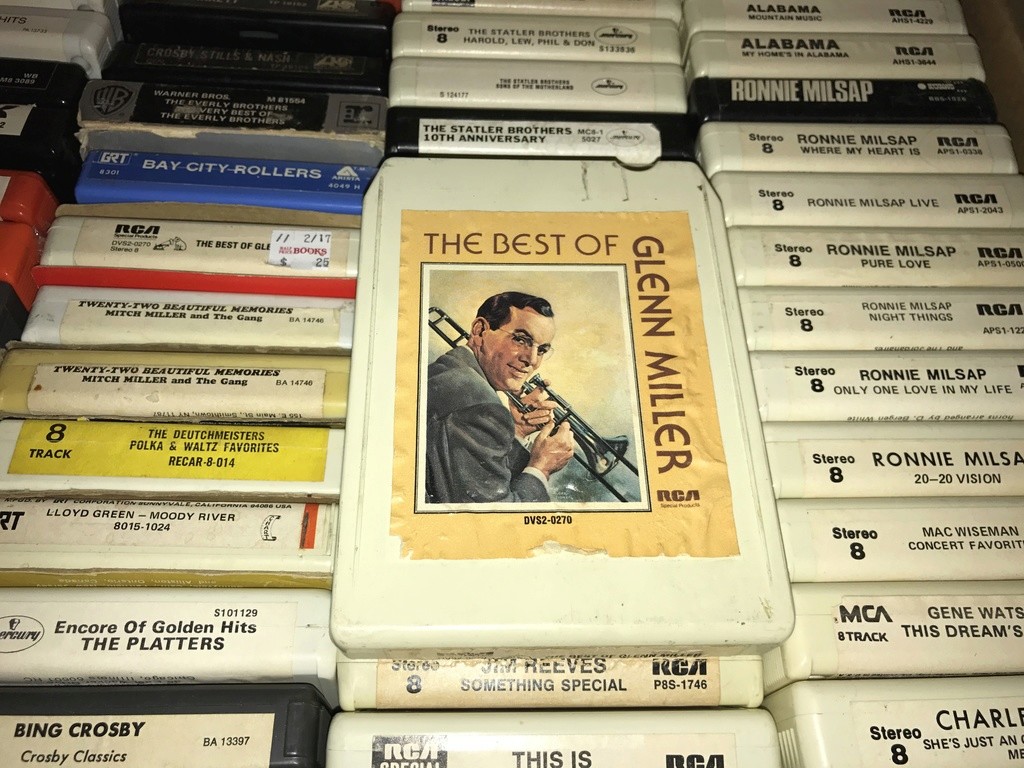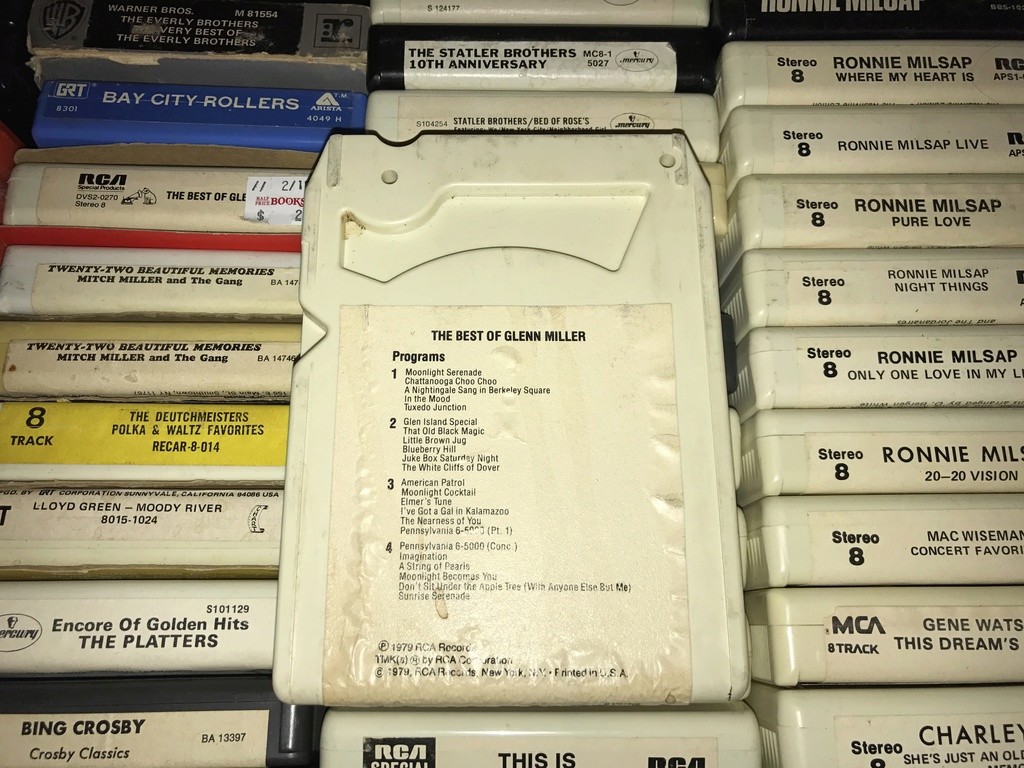 I must have at least 4-5 copies of this tape. I tend to accumulate multiples of certain titles when I buy boxes full and collections of tapes. Anyone here have an 8-track player? Yours if you want it. I know there's a few more albums/collections in my crates of 8-tracks. I also know there's a few LPs on the shelf. This is the kind of stuff I used to listen to with my Grandpa.
_________________
-Jacob
Rules
|
FAQ
|
Contact the Admin
|
Donate
|
Suggest a Feature

Administrator




Posts

: 4861


Join date

: 2010-07-27


Location

: Roseville, Minnesota





Similar topics
---
Permissions in this forum:
You
cannot
reply to topics in this forum