Cox Engine of The Month
March-2019
Jason_WI's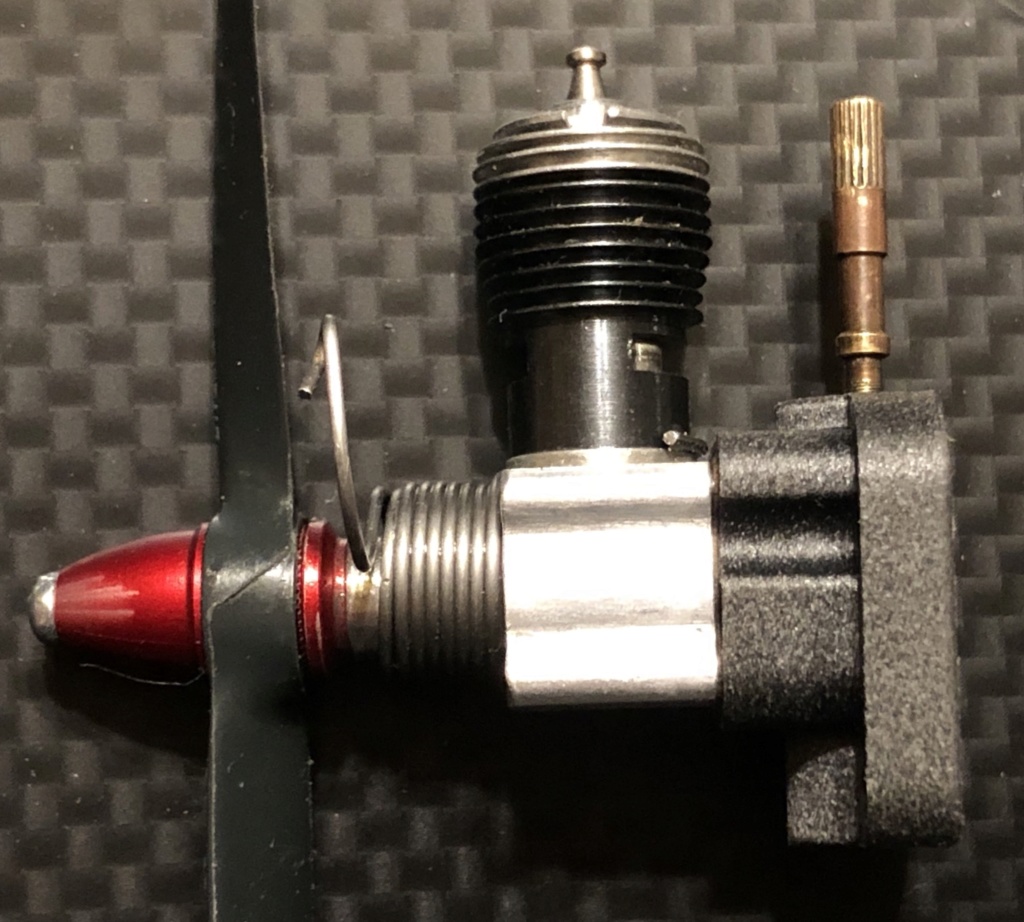 "Cox Pee Wee .020 with 3D printed horseshoe backplate"
More info on this engine!
---
PAST WINNERS

I know the word prototype is way over used, almost to the point of meaningless, but these are real preproduction engines. My guess is the initial idea was to inclose engine in plastic airframe, like the Cox Shinn or the later Testors planes, saving the cost of four screws.
Good Question Mauricio.
The prototype engine in this stage is more concerned with proof of concept rather than aesthetics.
In other words, instead of developing the whole engine, the minimum is patterned to see if it's worth developing further.
If it is, then the user needs and manufacturing requirements are engineered into the rest of the engine.
I always enjoyed studying engines of this sort because it allows one to see into the mind of the engineer.
Thank you Mark for posting the pix. Much Appreciated.  

Gold Member





Posts

: 433


Join date

: 2011-09-19



Could be that the long crankcase neck was supposed to be used as a camping point for the front of the engine, and the other clamp point would be the carb body between the needle assembly and the crankcase. Or maybe it is a "proof of concept" unit and supposed to be held on a clamp?
The other one looks like it has a bushing in front to enable the use of the longer crankshaft
edit: Or is that crankshaft from a Space Bug/Thermal Hopper?
Off topic...
It would be so neat if someone produced a bee-compatible crankcase with side mounting lugs. The asking prices of postage stamp backplates would skyrocket! Imagine some mounting lugs on this:
Diamond Member





Posts

: 1445


Join date

: 2014-10-10


Age

: 47


Location

: Finland



Here I share some photos with you, it is about this adaptation made by a man of about eighty years old, he has made some engines and parts, his name O.Nocera.
It has a venturi and bench, the bench is an aluminum profile, maybe, that engine that you show, also thought to tie it or hold it by means of such a system .... I only provide this as a suggestion ....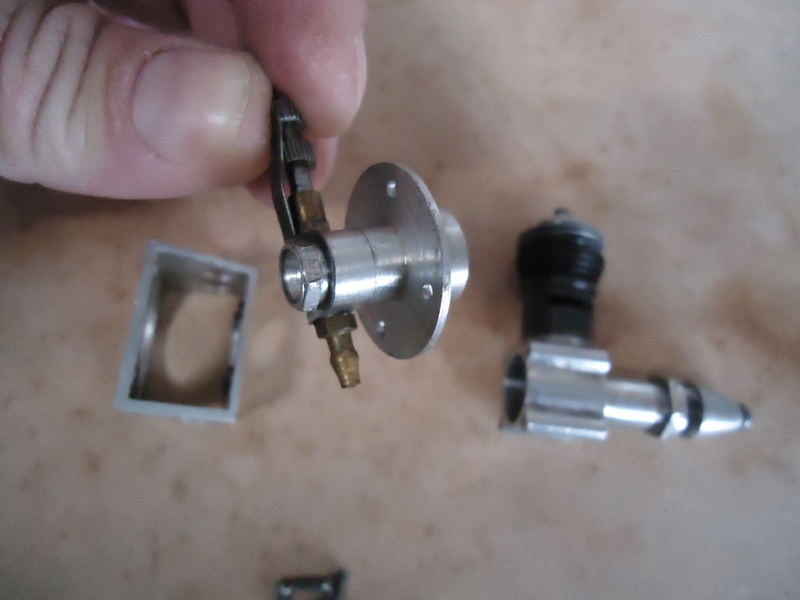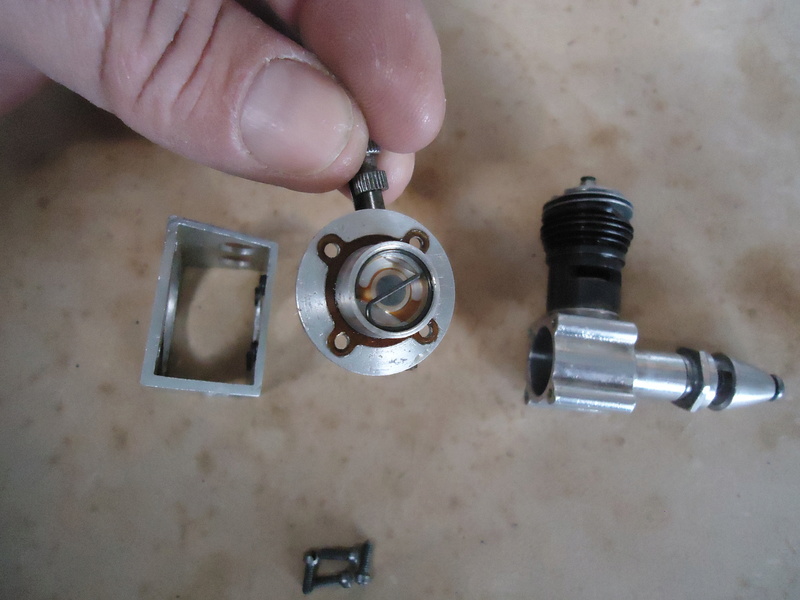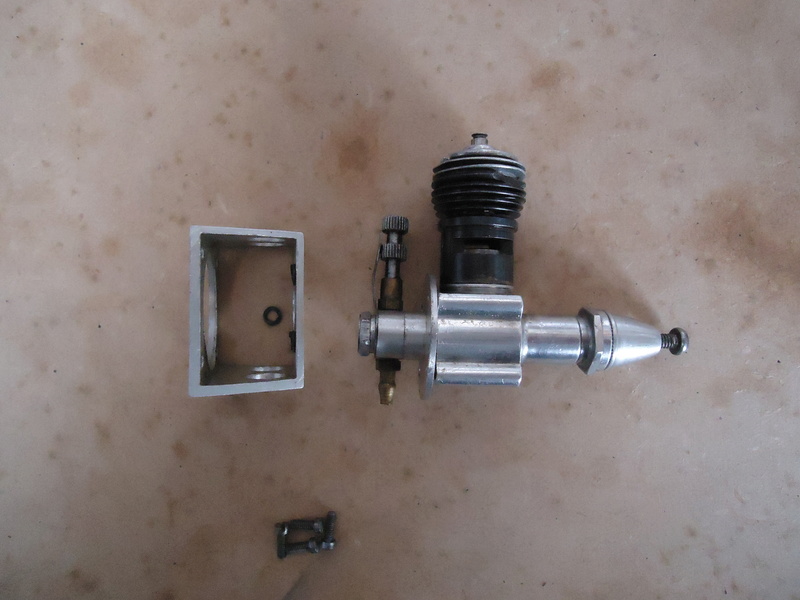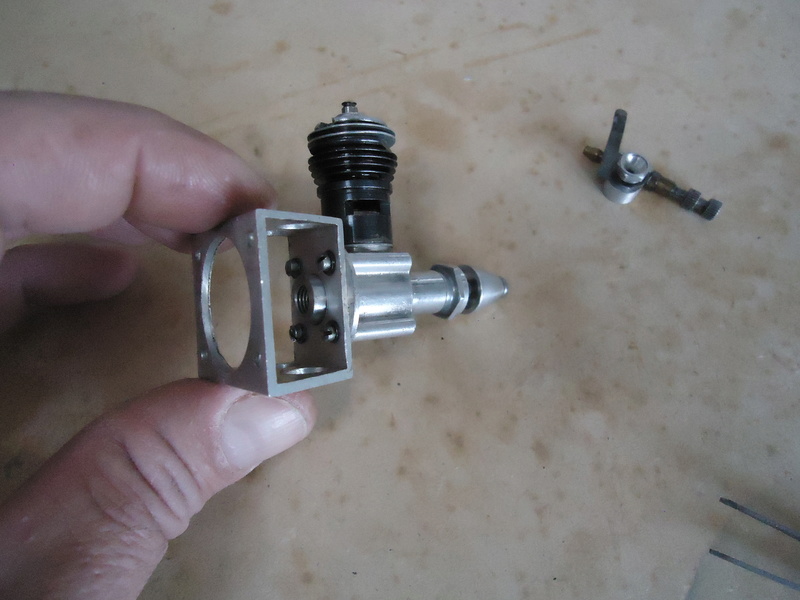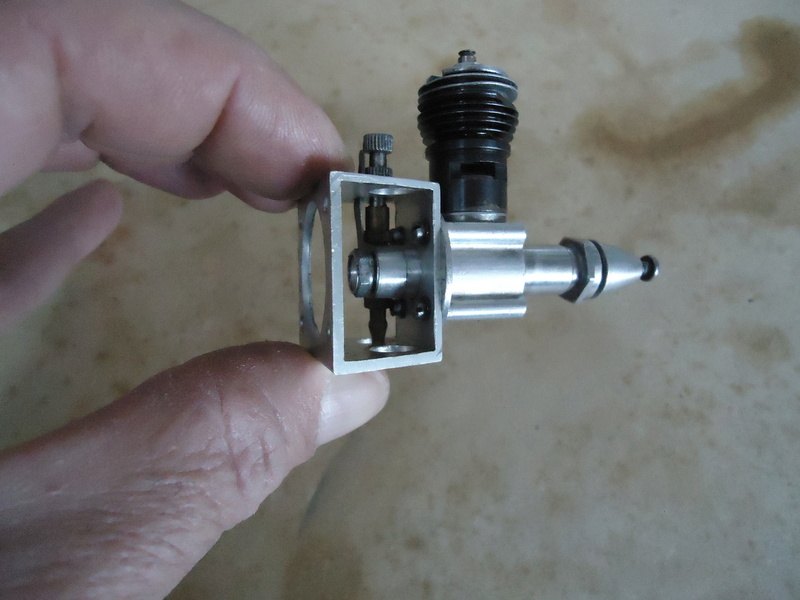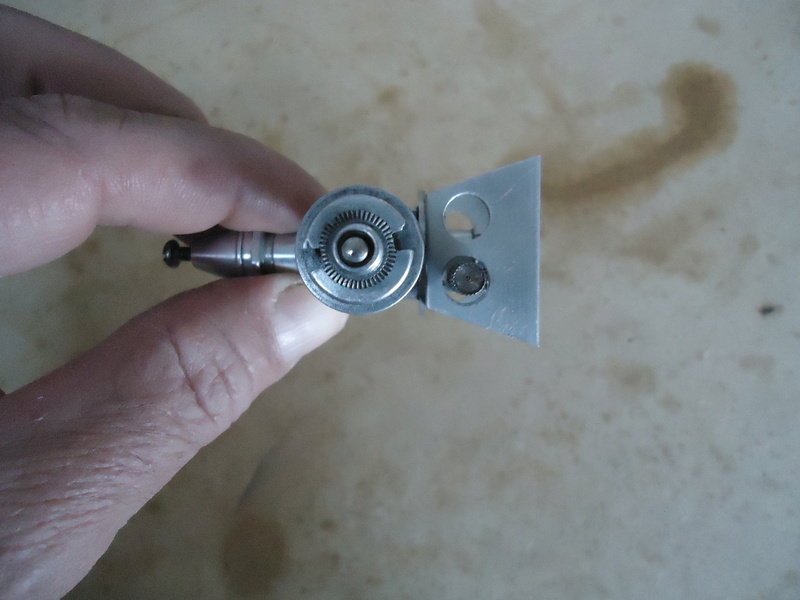 *** SIGH ***
You just had to say that, didn't you?!?  I can think of a way to do it in about 45 minutes to an hour.  Now I'm gonna have to find time to make one...
The Prototyping Mark
Diamond Member





Posts

: 1643


Join date

: 2013-05-22


Age

: 55


Location

: Portland, OR, USA



Thanks for the Green friends! that deserves to return the gratitude and share with you part of the activity of Mr. Nocera, I invite you to see this note that is December 2010.
Nocera shows here the Cloudster 1/2A-Texaco model with the Cox .049 engine and the most built-in carburettor.
Mr. Nocera today is over 80 years old and he was with some health problem, I hope he recovers. I will try to locate him at least by phone to cross a talk with him.
Possibly make a video of my engine with that carburetor and bench, to share here with all of you.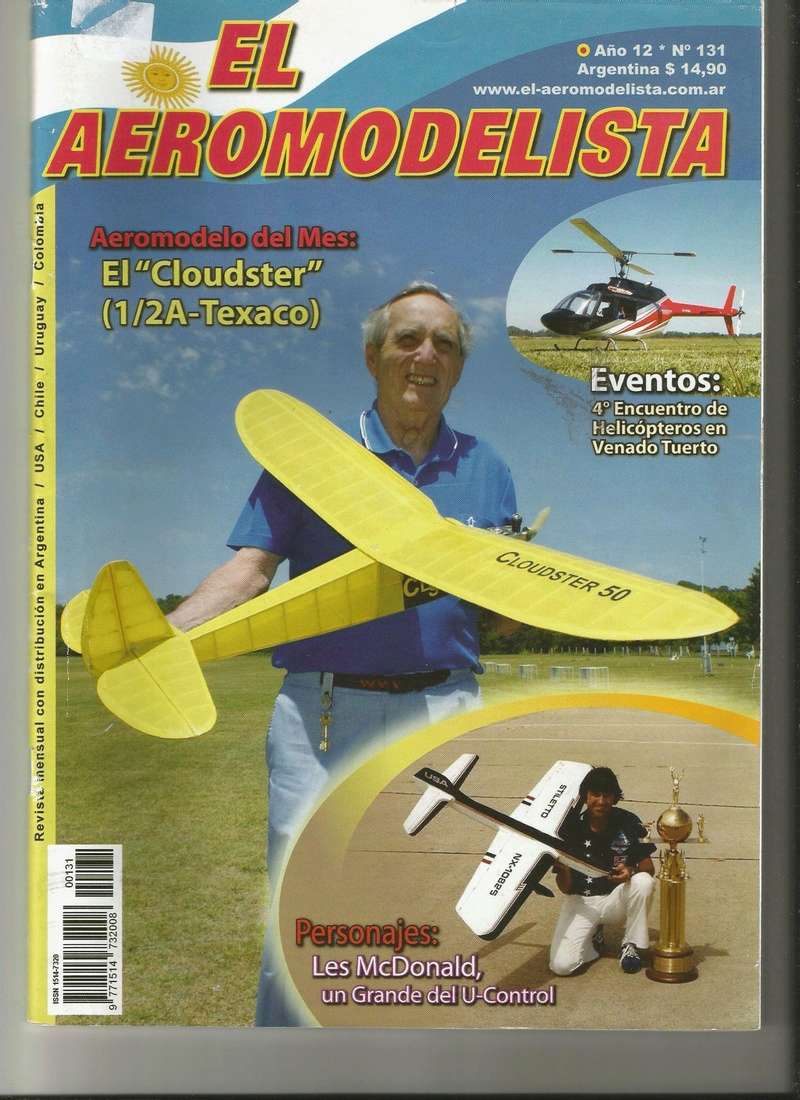 Here you can see perfectly the engine with its carburetor and bench by Nocera.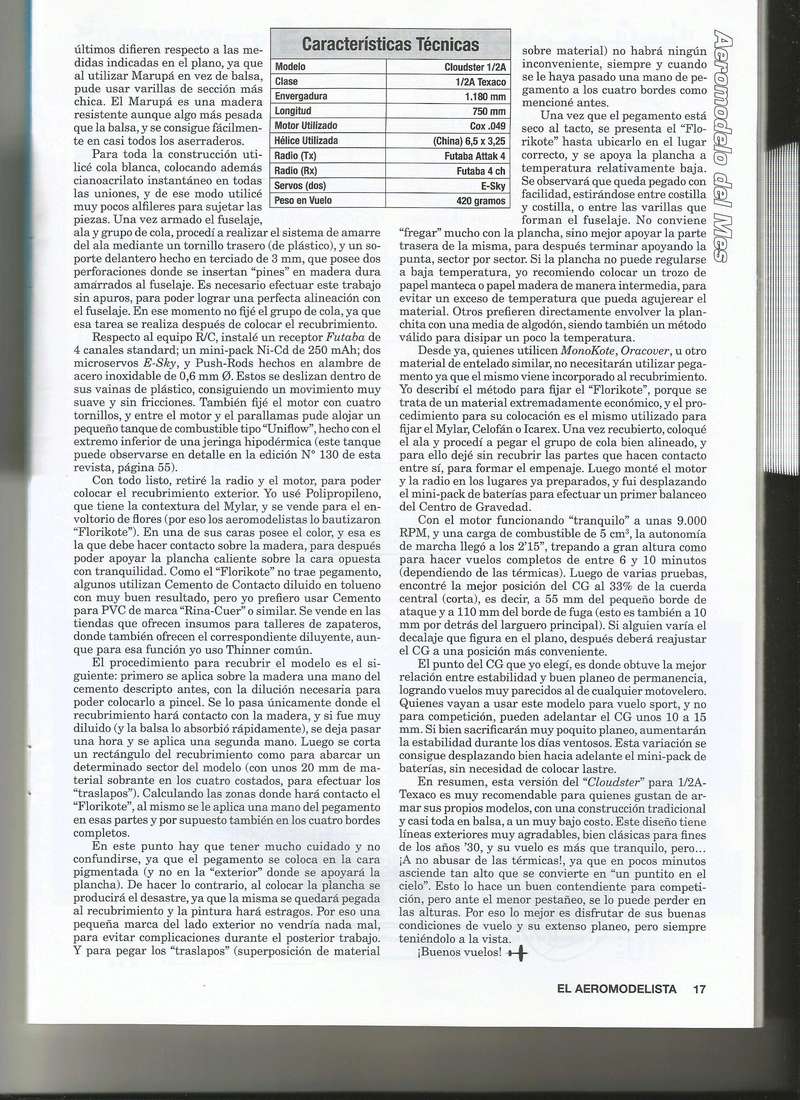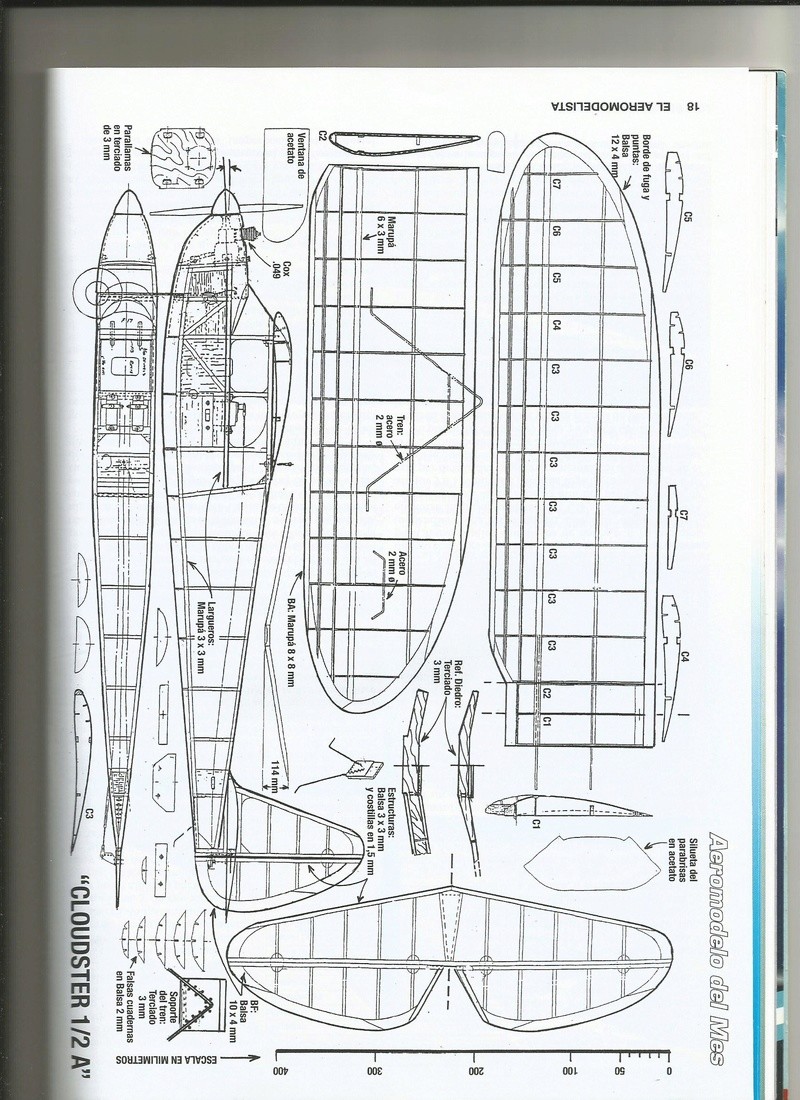 Similar topics
---
Permissions in this forum:
You
cannot
reply to topics in this forum