Cox Engine of The Month
April-2019
MauricioB's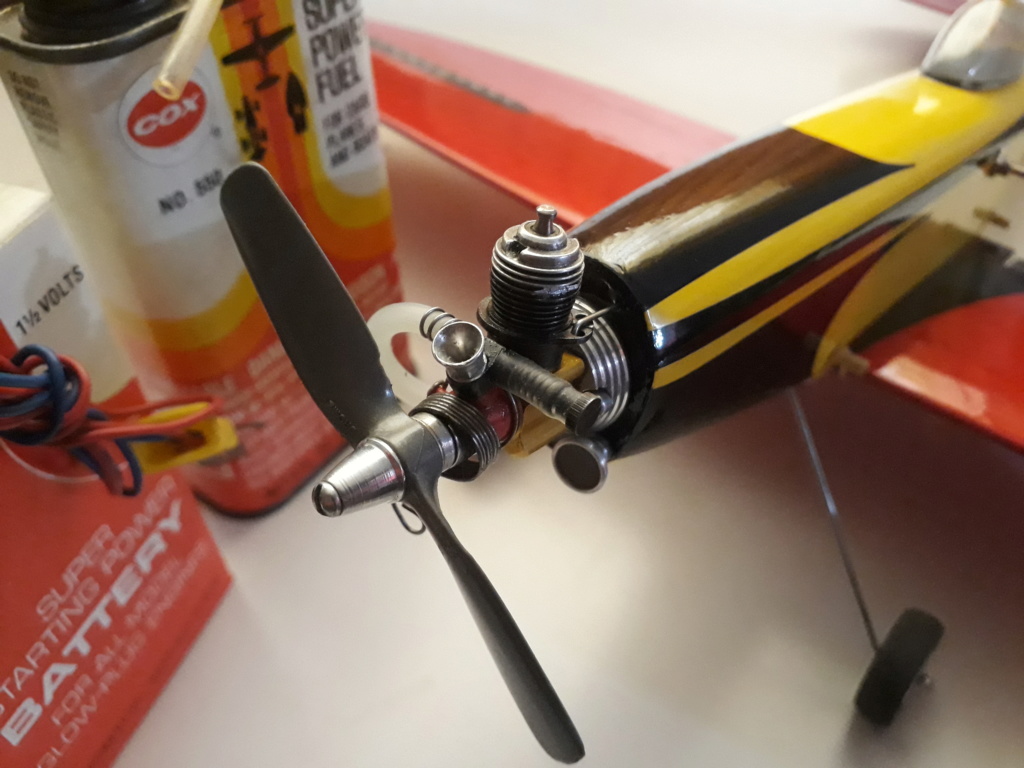 "Tee Dee .010 r/c"
---
PAST WINNERS
Page 2 of 2 •

1, 2

Because Nyrod does not wear down the aluminum (no black goo).
Nyrod is low weight compared to brass. Nyrod grips the screws better
no chance of one coming loose due to engine vibrations.
It was a simple fast way of testing a air choke type carb a more low
weight option will be to use a nylon threaded bolt but not all thread.
A 2.9mm metal barrel will need to tap threads for the screws will not be easy to do.
Much faster to make with nyrod. Nyrod can be a slight over sized to help seal.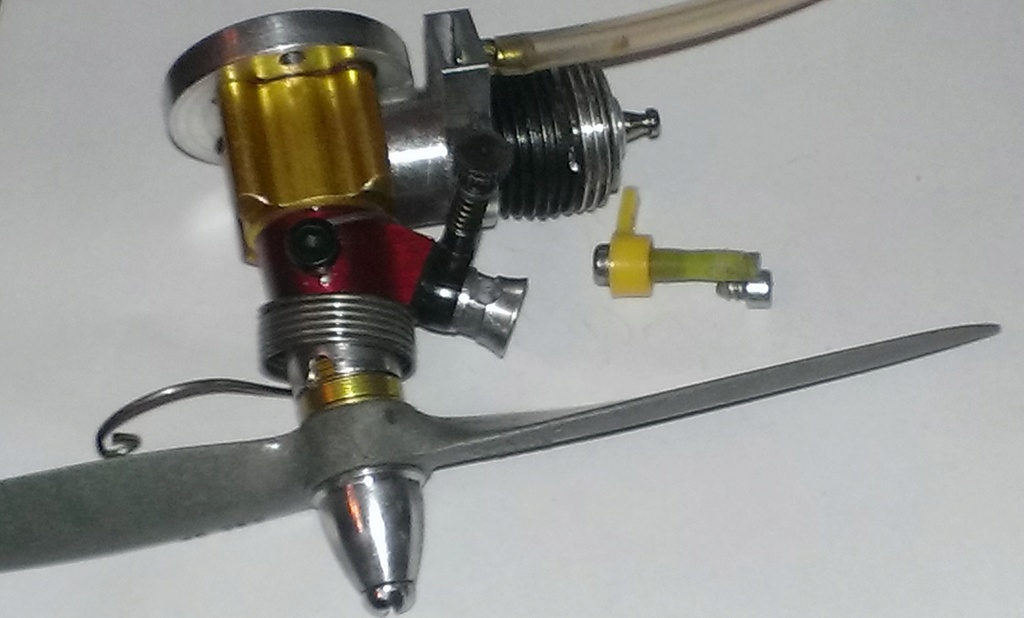 This option with a nylon bolt and nut assembly with a micro servo control horn.
You will tap and thread the control horn and bind with a stop nut.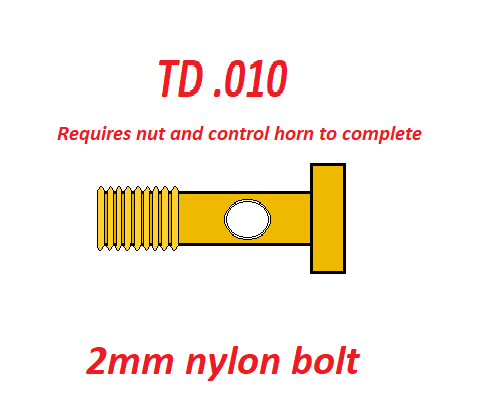 Last edited by 1/2A Nut on Sun May 27, 2018 10:48 am; edited 1 time in total
Thank you friend for this dedication and share your essays. It is my way of thanking you sincerely for your valuable efforts and sharing the processes and results.
I am attentive to the pieces that they make with the machinist ... what good all this development for these engines. I hope that the public is numerous enough that it is worth the effort of manufacturing.
I remain attentive to your news.
A hug!
Most welcome happy to help my friend, hope to have some parts tested this week.

Here is a short vid clip of a few passes with the Nano IV / 122 mph pitch speed / 114 on radar.
3.37x4.5 prop just the tips clipped no back cut. Tested this morning very hot out over 100F
during the day it was already 82F at 8am. Heat index perhaps 110F this afternoon even at
7pm it is still around 96F uggg!


Yes lol thank you Mauricio!!!, started going rich as the engine cooled down, so the trick is to
keep the prop load down to keep the engine screaming. Goal is to have the 4.5P pushing
past 30k consistently throughout the flight.  I had two other flights prior and just kept
leaning the NV till this run was made, getting there. I will bump the NV two more clicks forward
and try a 3.47x4.5 next with back cut. At these speeds the engine cools very well. Looking forward
to testing the turbo plug adapter. Memorial Day 100F with a heat index pushing it 106F  
Page 2 of 2 •

1, 2


Similar topics
---
Permissions in this forum:
You
cannot
reply to topics in this forum