Cox Engine of The Month
August-2019
fredvon4's
"Tee Dee .049"
---
PAST WINNERS

Potential market poll...who would support the following?

I like Cox engines as much as anybody else here, but find myself drifting off to AP .061s as much as I use my antique Cox Bees.

So this one is aimed at Bernie/Cox International and Matt/EXModelEngines.

I believe your spinner hubs are finish-drilled with #38 drill bits prior to tapping the prop-screw threads.

There isn't much in the way of spinners for the NON-Cox users. However, I have modified your wares to fit my AP Wasp .061s. They have 4mm prop studs.

All it took was some set up time under my drill press:
I used a drill bit that fit the major ID of the hub to center it/mount it in my slide-vice under my cheesy Craftsman bench drill-press. Taking material away from a #5-40 tapped hole (drilling out the threads), and tapping for a 4mm x .70p worked fine.

However, the smaller Norvels use a 3mm prop screw. This is pretty close in size to the #5-40 threads of your spinner hubs. We need to ream/drill them out for the Norvel .049/.061 prop screws.

Maybe the same hole drilled.to slide on a small Norvel prop screw is the same hole that needs to be tapped for 4mm x .70p threads for the APs.
Last edited by 944_Jim on Mon Feb 11, 2019 9:05 pm; edited 3 times in total (Reason for editing : Simpler, fewer concerns...or brain fart!)
Platinum Member





Posts

: 515


Join date

: 2017-02-09



A very simple rule of thumb for metric threads (std ISO thread range) is the tapping drill size is the thread diameter minus the pitch-so for the reasonably common M3 thread-which is M3x0.5, the tapping drill size is 3-0.5=2.5mm .....for your M4 x 0.7 example it would be 4-0.7 = 3.3......so in your original post query-yes a Cox std 049 spinner can be tapped for an M4 thread, as the hole is 5-40 clearance so 1/8" or 3.2mm nominal clearance......holding it securely and perpendicular whilst tapping thread might be a bit challenging though.....

Note that this rule applies as I said to standard ISO metric threads-more commonly known at 'metric coarse'....once you go to finer metric threads such as are used on japanese or european NVAs-M3x 0.35, M3.5x 0.35, M4x0.5 then it cannot be so safely applied and it is best to look up the appropriate size of tap drill.

ChrisM
'ffkiwi'
Bronze Member





Posts

: 52


Join date

: 2018-07-11


Location

: Wellington, NZ



Thanks, Jim and Chris. Good idea, good follow-up.
Rusty
Moderator




Posts

: 10785


Join date

: 2011-08-11


Age

: 63


Location

: South Carolina, USA



I think it would be good if there were just a center mark (indent) on the back of the hub. A cylindrical hub, like the ones used with rubber and plastic spinners, can be placed in the "diamond" spot found on most drill press vises in the middle of the jaws, where it can be held straight and true.
Now the Valentine style spinners are a different story, might be difficult to mount so that the hole is in the middle
Diamond Member





Posts

: 1539


Join date

: 2014-10-10


Age

: 47


Location

: Finland



I like the spinners from MP Jet, the smallest ones are made for the MP Jet .061 engines which use the very common M4 thread. These are then a direct drop-in on the Norvel .074 engines etc.
Here's what it looks like on the MP Jet .061 engine: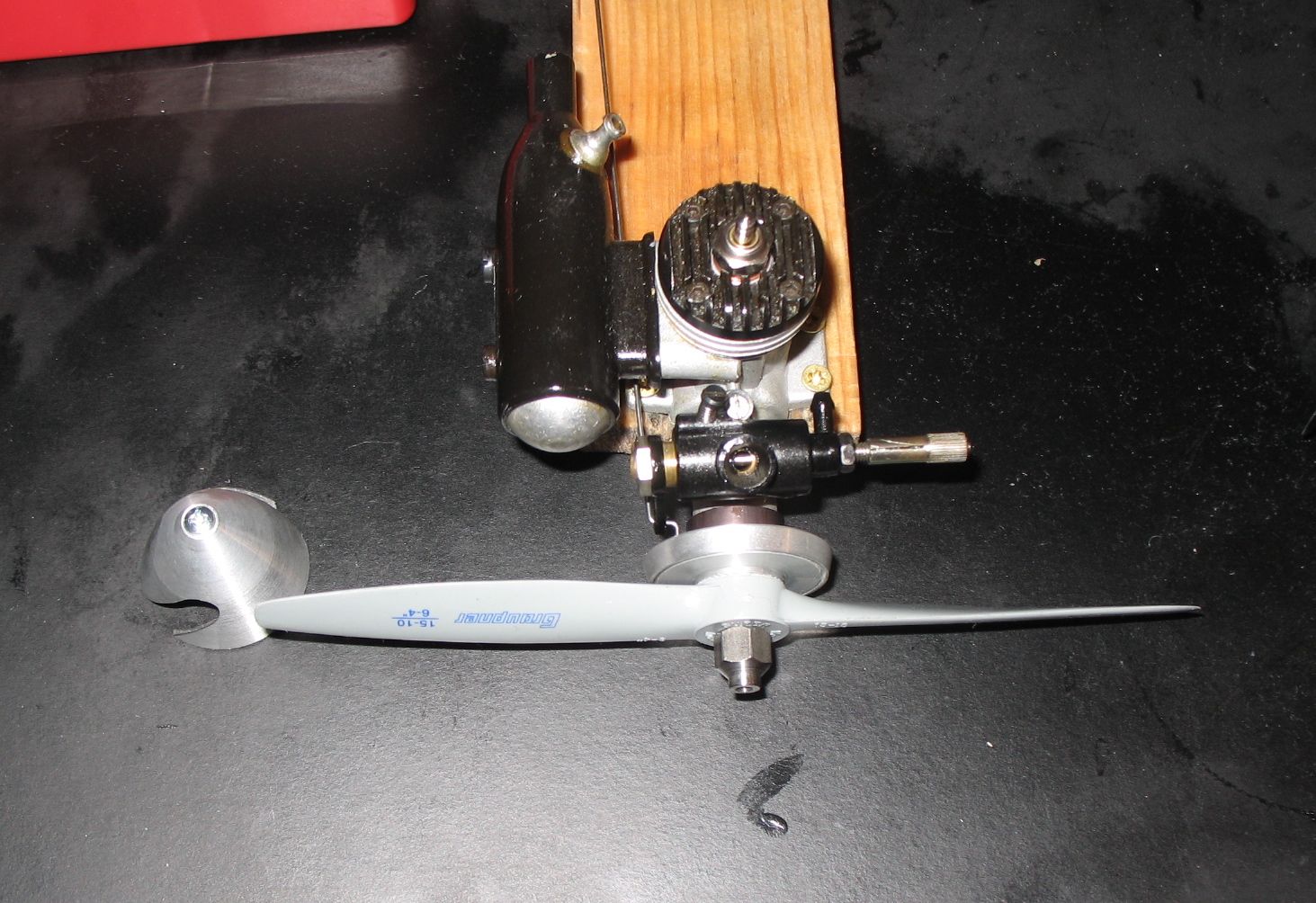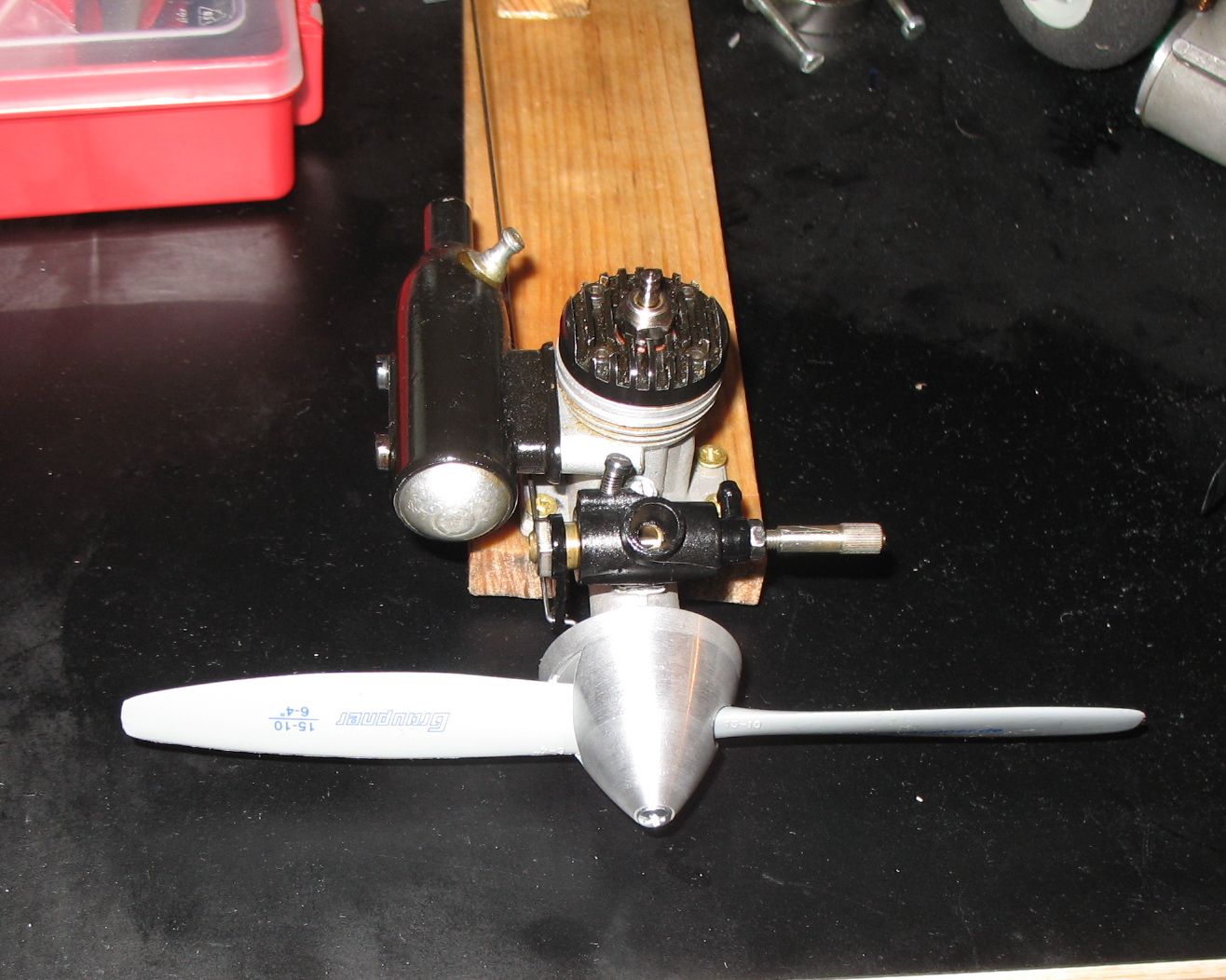 Here is another example (fully cowled Norvel .074 engine):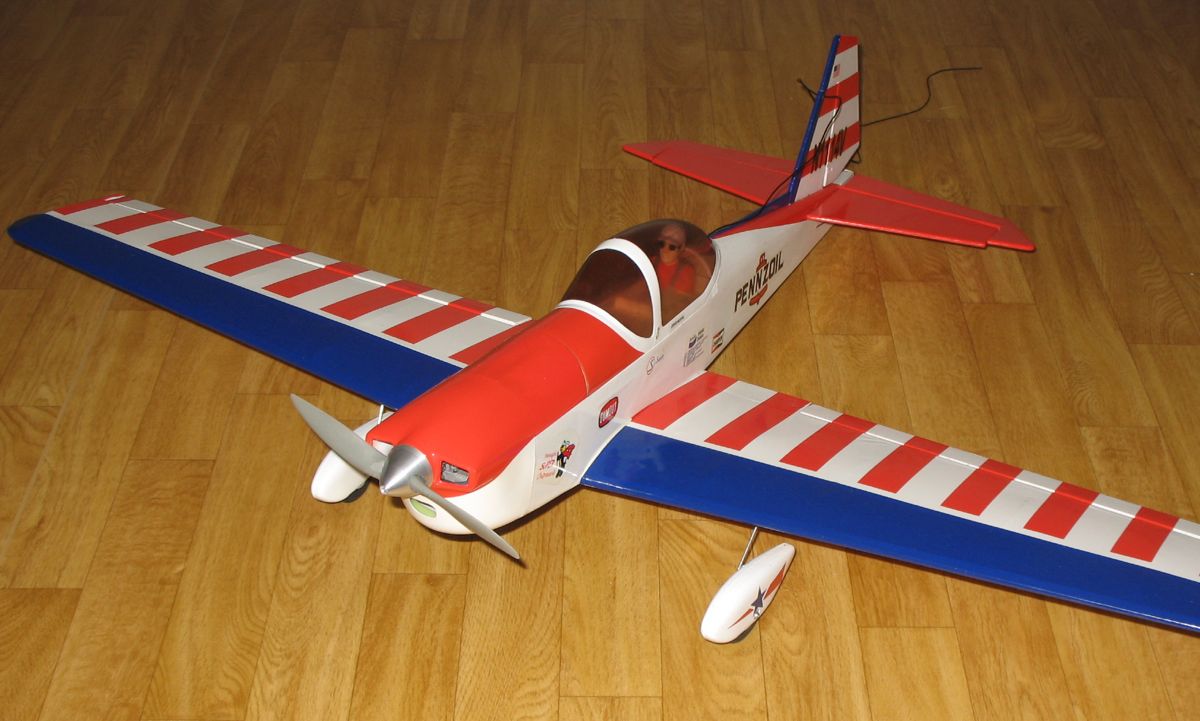 They also do prop nuts with M3 threads and up:
Diamond Member





Posts

: 1575


Join date

: 2010-11-20


Location

: Sweden




---
Permissions in this forum:
You
cannot
reply to topics in this forum