Cox Engine of The Month
September-2019
Levent Suberk's
CEF Magazine cover featuring the Ex Model Engines Harpy Eagle .049
---
PAST WINNERS

or is it?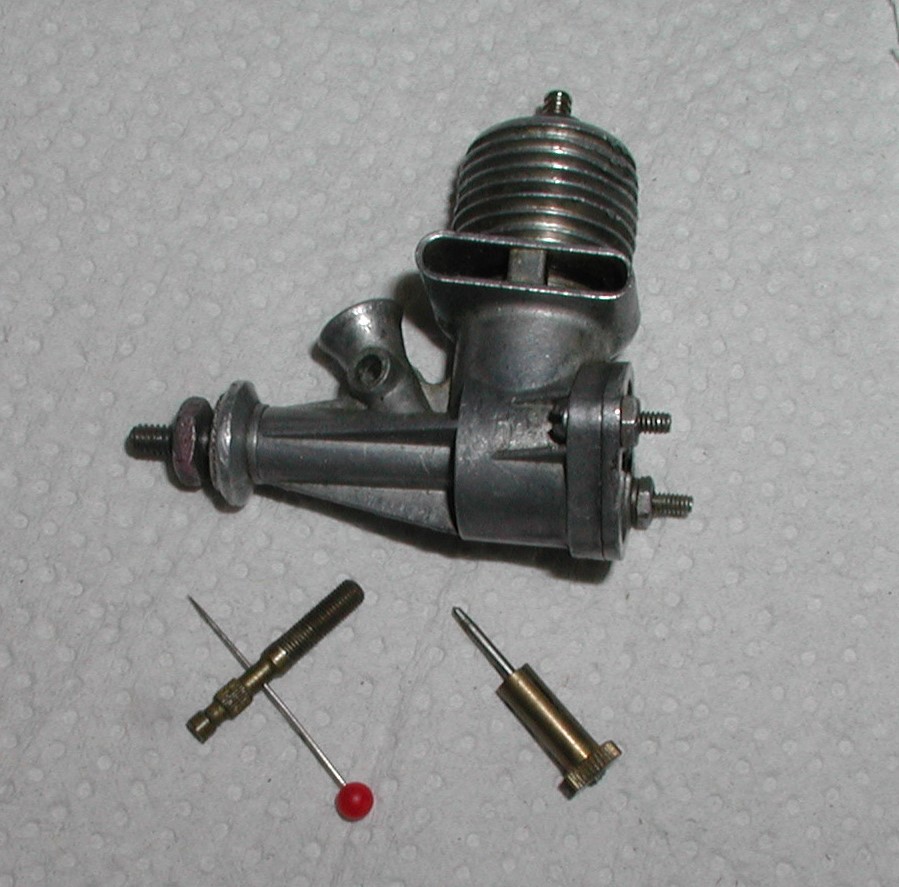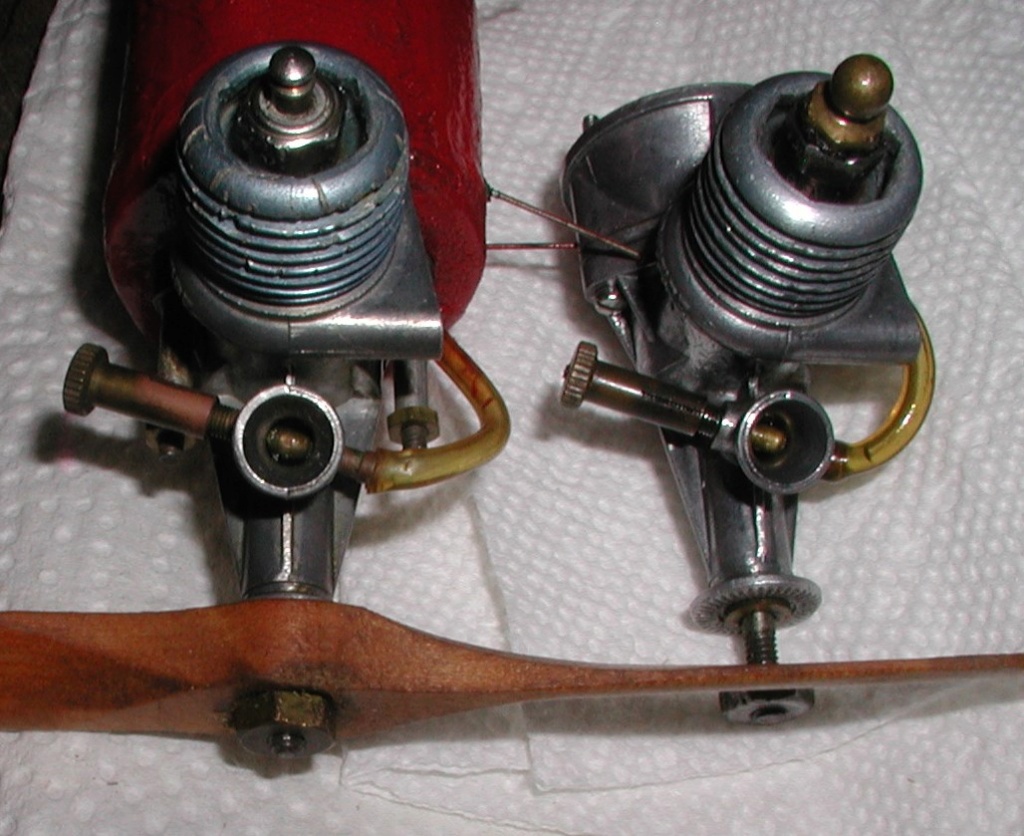 I must admit, I don't drift these out, letting sleeping dogs lay.  But, this latest engine arrived with a loose (falling out) NVA - tut, tut, seller you didn't mention that.  And, while marking it to ensure the hole pointed down, I noticed there were two holes.  
First time I have seen this.  Unusual?  And, if true, how should I position the holes, horizontal/right angle to the intake I would think.
For $3.36 I'm not to upset.  Glow plug if good is worth that.  
Thanks
Top Poster





Posts

: 4559


Join date

: 2014-08-18


Location

: West Virginia



Is the engine a royal??? Just wondering. For the most part these engines make a nice shelf piece or fishing line weight. Just Say'n , You didn't do bad for what you invested..GOODLUCK!!!!!!!! Mark
Gold Member





Posts

: 262


Join date

: 2017-11-11


Age

: 67


Location

: fairfield ohio



I tried to see if my NIB example has two jets, but my aging vision is no longer good enough to tell.

One thing you might try is bending a very short right angle leg on a piece of copper wire, and check your other engine, by sliding it down the venture both fore and aft of the spray bar, to feel for an orifice each way.

Also, to work properly I would think the dual orifice should be drilled very slightly off center, and you may even be able to see this by viewing the loose spray bar from top and bottom, to see if the jets are out of sight one way, but barely showing with the spray bar rotated 180 degrees. In that case you need to install it with no jets showing while looking straight down the venture.

If I recall, Fox used the twin orifice spray bars on some of their engines?

Hope this helps,

Bill
Silver Member





Posts

: 99


Join date

: 2012-02-20


Age

: 82


Location

: Beaverton, OR



Two hole spraybars are quite common. Nothing more to add than what Bill offers in his post. The Fox .35 does indeed use them. I first examine the holes and insure that the burr is removed if present where the bit exited. This is easily done with a #11 blade in a X-acto twirling it. When you look down the venturi, you position the spraybar so that you can just see the tops of both holes.
Top Poster





Posts

: 3615


Join date

: 2012-03-28


Location

: pennsylvania



Thanks Ken and all.

Will do just that. Also, those other intakes look rather grungy. Guess I will spray some carburetor/brake cleaner down there and give them a second chance to run. I used aerosol Remoil to ensure they were clear, but that's not much of a cleaner.

Bob
Top Poster





Posts

: 4559


Join date

: 2014-08-18


Location

: West Virginia



Not to downplay this engine. However the metallurgy for this mill just wasn't there back then. I know I found out the hard way back in the day!!! Live and learn, Mark
Gold Member





Posts

: 262


Join date

: 2017-11-11


Age

: 67


Location

: fairfield ohio





Similar topics
---
Permissions in this forum:
You
cannot
reply to topics in this forum