Cox Engine of The Month
September-2021
crankbndr's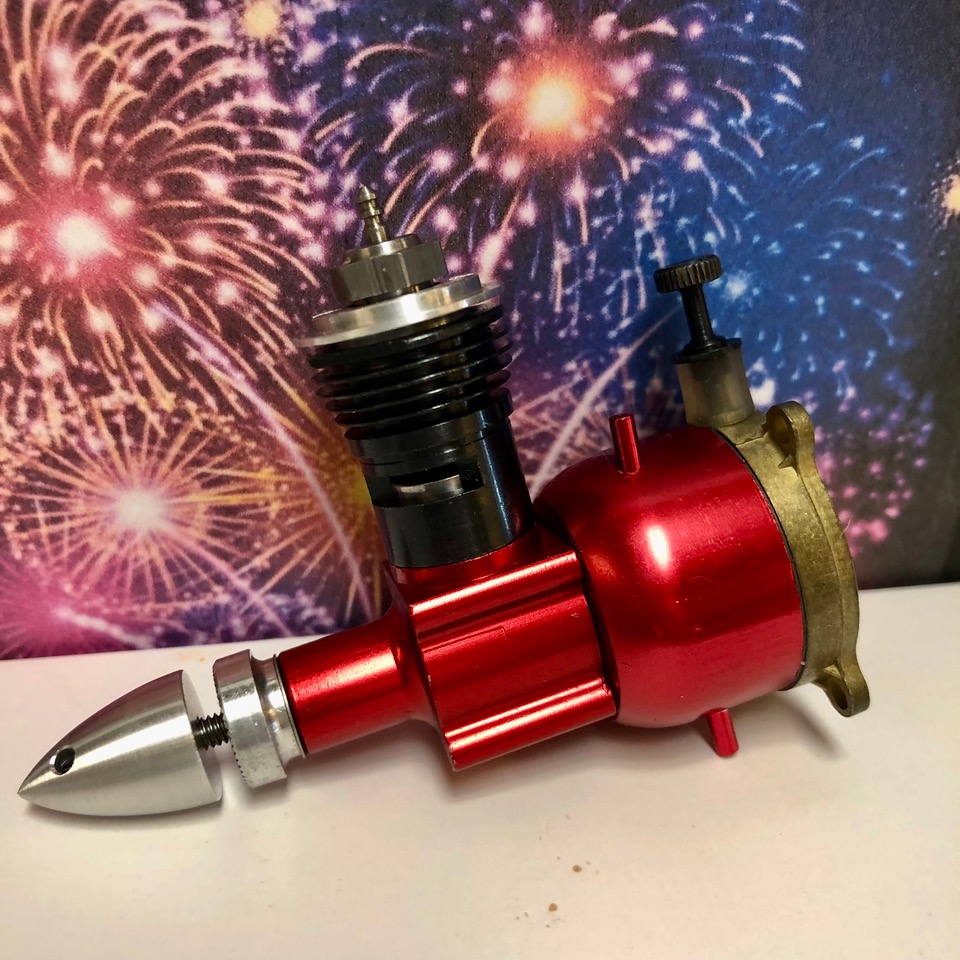 "Cherry Bomb" .051 engine
More info on this engine!
---

---
PAST WINNERS
Page 2 of 2 •
1, 2

Levent Suberk

Diamond Member





Posts

: 1267


Join date

: 2017-12-24


Location

: Turkey



Got it handled...made a gasket,found a torx bit that works great in a 2 mm allen head. No joy on finding any 2 mm lock washers around heare though !  Even with my thin gasket,and no lock washers, it now snugged up tight! Thanks guys!    

OhBee

Platinum Member





Posts

: 695


Join date

: 2016-03-23


Age

: 70


Location

: Minnesota



Sorry for coming back late to the party, but was busy today and just got in a short while ago. Just tried out the allen keys, and my muffler bolt uses a 2.5mm allen key.

NEW222

Top Poster





Posts

: 3339


Join date

: 2011-08-13


Age

: 43


Location

: oakbank, mb



The threads in OS silencers from LA 15 through LA 46 are M3 and are mounted using a cross headed screw (philips). I usually use a thread sealant to prevent the srew loosening - Loctite 542 or similar. There are various grades of thread sealant - some more permanent than others.

To gasket or not to gasket?

As usual - there are many variables.

Nicely machined mating surfaces don't need a gasket for sealing and I prefer not to use one but .....

With an engine prone to vibration - this can be amplified by a larger silence stuck on one side. A gasket can dampen this down a little.

Sometimes, the mounting holes in the engine are too oversized and so the mounting bolts can movewith vibration. A gasket helps these bolts hold the silencer tight.

Silencer design can also play a part and this is where it gets tricky. I have a few engines where the silencer can cause overheating as the hot exhaust gases aren't swept away as in an unsilenced engine. I also have engines that are cooled by the silsncer and these two effects are complicated by the surrounding temperature.

A standard gasket can help or hinder insulating the exhaust port from the silencer. It is often a matter of trial and error and can slso be associated with the length of a typical engine run. The silencer can either conduct heat away from the engine or amplify the heat in the exhaust area.

I don't think any of this is evident in a six minute run but can be noticable in twenty minute RC runs. The exhaust connection of the silencer can either draw too much heat away or hold too much heat in proximity. (or be just right!)

I have also seen many gaskets supplied with new engines that reduce the size of the exhaust port.

Many variables - no definitive answer.







ian1954

Diamond Member





Posts

: 2682


Join date

: 2011-11-16


Age

: 67


Location

: England



Page 2 of 2 •
1, 2
---
Permissions in this forum:
You
cannot
reply to topics in this forum