Cox Engine of The Month
July-2022
Surfer_kris's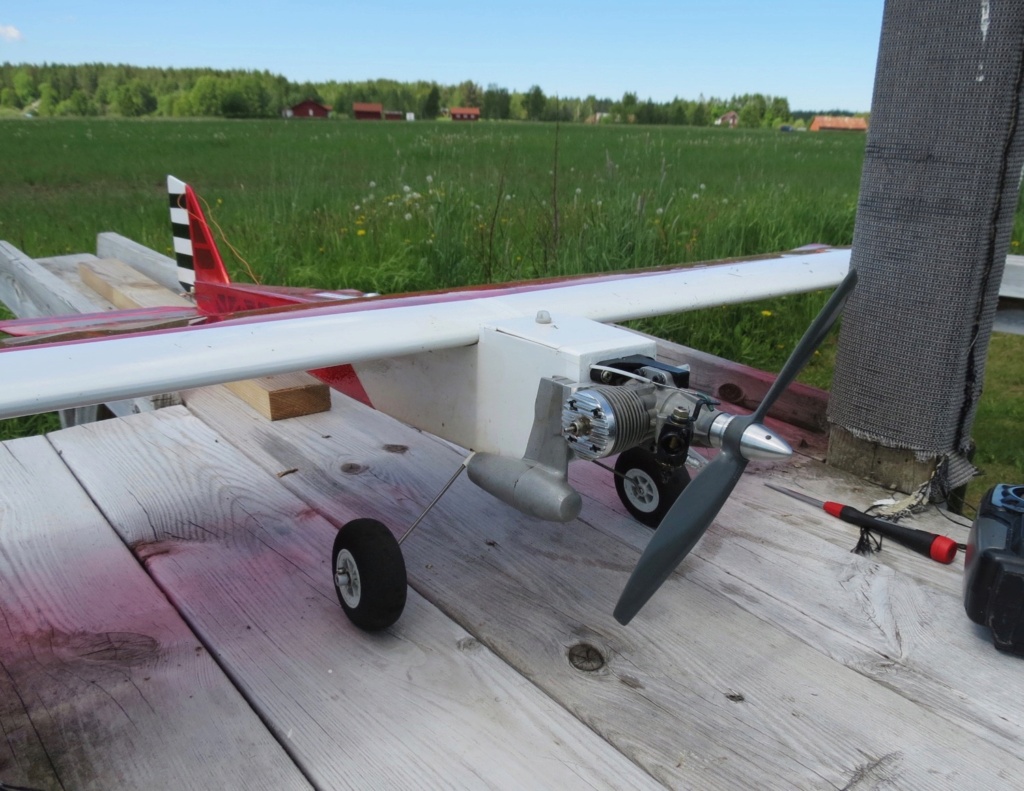 "Summer time!" with a Cox Conquest .15
---

---
PAST WINNERS
Hi friends
Basic question. Please can someone tell me when this motor was made and what exact model it is. It is a plastic tank and plastic backplate. I cleaned very well as was seized put hose and washer over the NV and was curious what year and plane or model it is? I also added the aluminum pickup tube that I use on all my motors.
It almost looks like a Texaco wanna be but not sure. It has a Sure start #7 cylinder one flute per side. Haven't run yet but will likely kick reasonable.
Sorry for basic question.
Thanks
Iceberg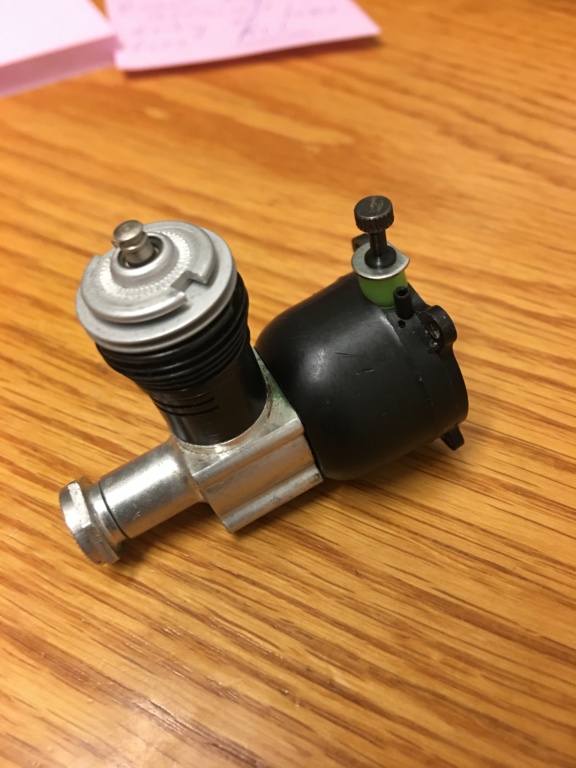 Iceberg

Gold Member





Posts

: 353


Join date

: 2018-11-03


Location

: Bangkapi Thailand



It looks to be a late model (post 2003 or so these started showing up) Babe Bee with a high compression head that someone installed (note the knurled top and two fins). Estes/Cox used this tank and backplate assembly on the very last models of the Babe Bee (versus 5cc aluminum tank) and even the Black Widow (even though it did not have the stunt tank / no-fill backplate since they ran out of these parts by then and were no longer producing).

Matt
Does it have a cylinder that looks like this?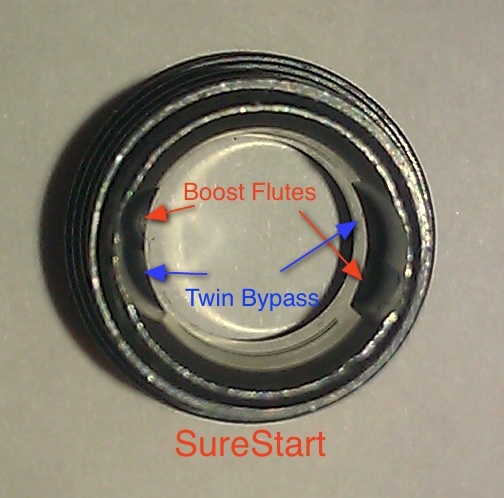 These are the cylinders that were used on Sure Start engines.
The Babe Bee used a cylinder that didn't have the boost flutes (even the Estes era Babe Bees I have use this cylinder).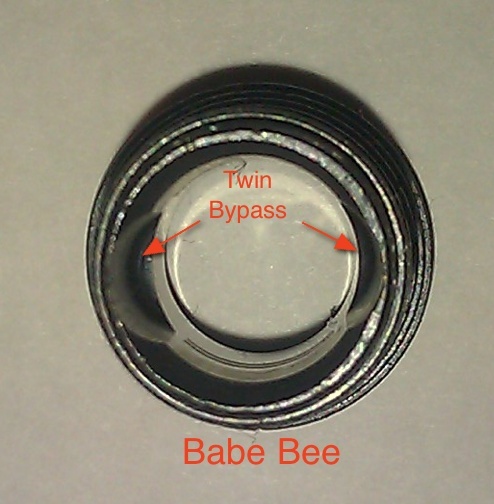 Can never say for sure when it came to Estes later on...
Could be a parts built too.
Estes sold those 1995 tank kits right up to the end, so it's possible someone bought a Sure Start and put a tank on it (I was doing that myself).
_________________
-Jacob
Rules
|
FAQ
|
Contact the Admin
|
Donate
|
Suggest a Feature

Thanks Matt
Also Admin
Yes it does have the twin flute and port cylinder as you show in the picture.

Actually the sure start cylinders are pretty good right? I mean just one flute short of #4 cylinders. I use often #7 on motors and they really perform well. However the motor I sent the picture for was sent to me with the parts it has I did not modify except hose and washer on the NV and the aluminum pickup tube.

Thanks
Iceberg

Iceberg

Gold Member





Posts

: 353


Join date

: 2018-11-03


Location

: Bangkapi Thailand



---
Permissions in this forum:
You
cannot
reply to topics in this forum