Cox Engine of The Month
May-2023
sosam117's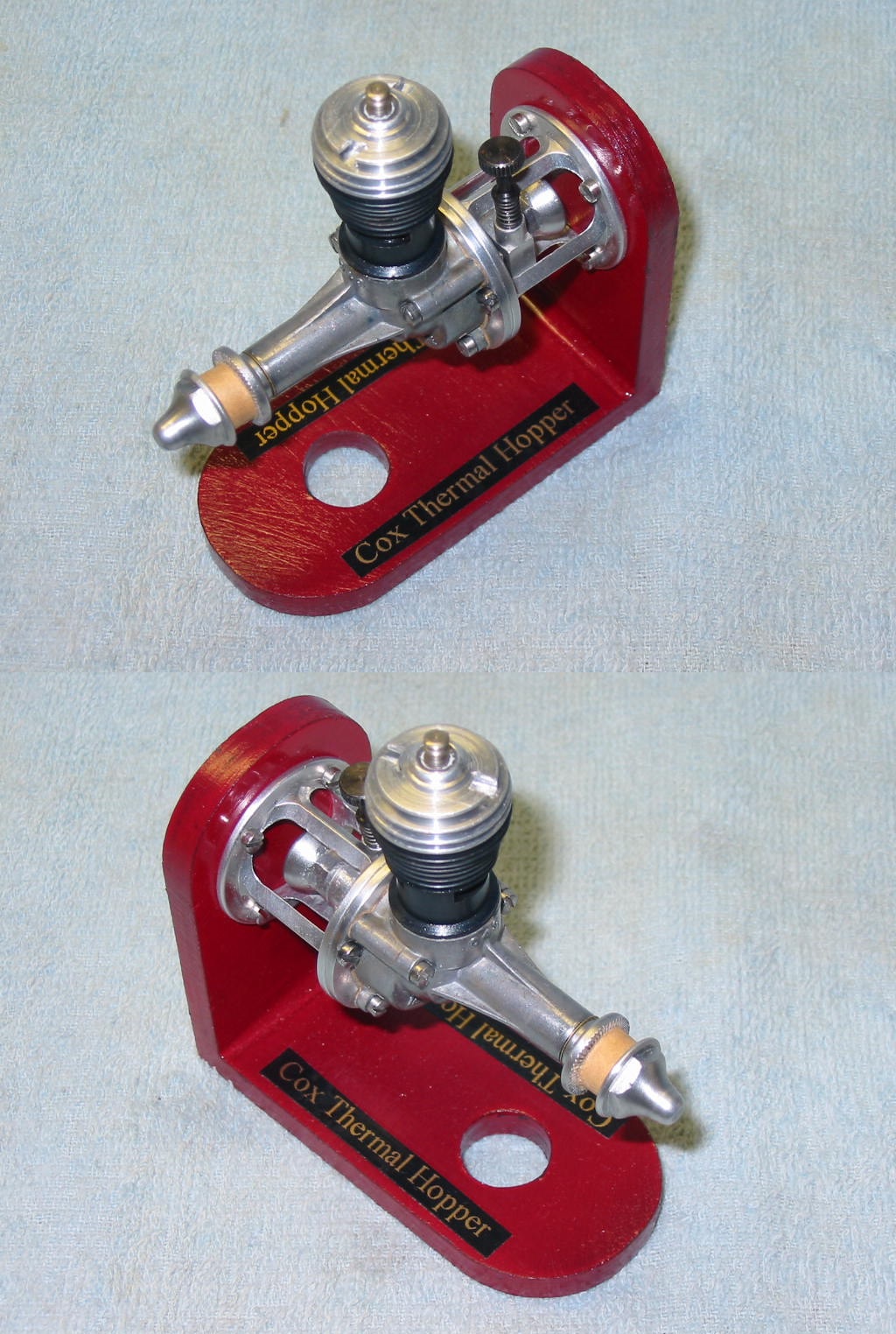 "Pre-1956 Thermal Hopper -- cleaned and completely rebuilt."
---

---
PAST WINNERS
One of the greatest mysteries of all time is, just what in the H E double toothpicks did Cox make there rubber tires with on the RTF models!!!??? I have yet to find one that still has nice, original tires on it. They are usually flat spotted from sitting on them, dried up to the point that they are hard as rock and can still crumble into pieces when you go to remove them. Replacing them with some after market wheels like Perfect or Veco wheels is an obvious obvious solution but if you cut off the flattened part of the axel to get the old wheel off, there is nothing left to try and retain the new wheel. Years ago, after giving this some thought, I compared a proper sized Perfect brand wheel with the remains of the original, and decided to peel the tire off the Perfect rim, break the old tire off the original hub and then roll the new tire on. The results are very pleasing!! Sometimes the tire is a bit loos on the original hub, so I just wrap the original hub with some strips of black tape to build it up until the tire fits better. You can't see it when you are finished. I was wondering what you guys do to address this situation. I have been looking around for a source of just the rubber tires but no luck yet. Some one out there in the vintage toy world must make replacement tires. The accompanying photo is of some Stuka wheels I just took off a model I was working on.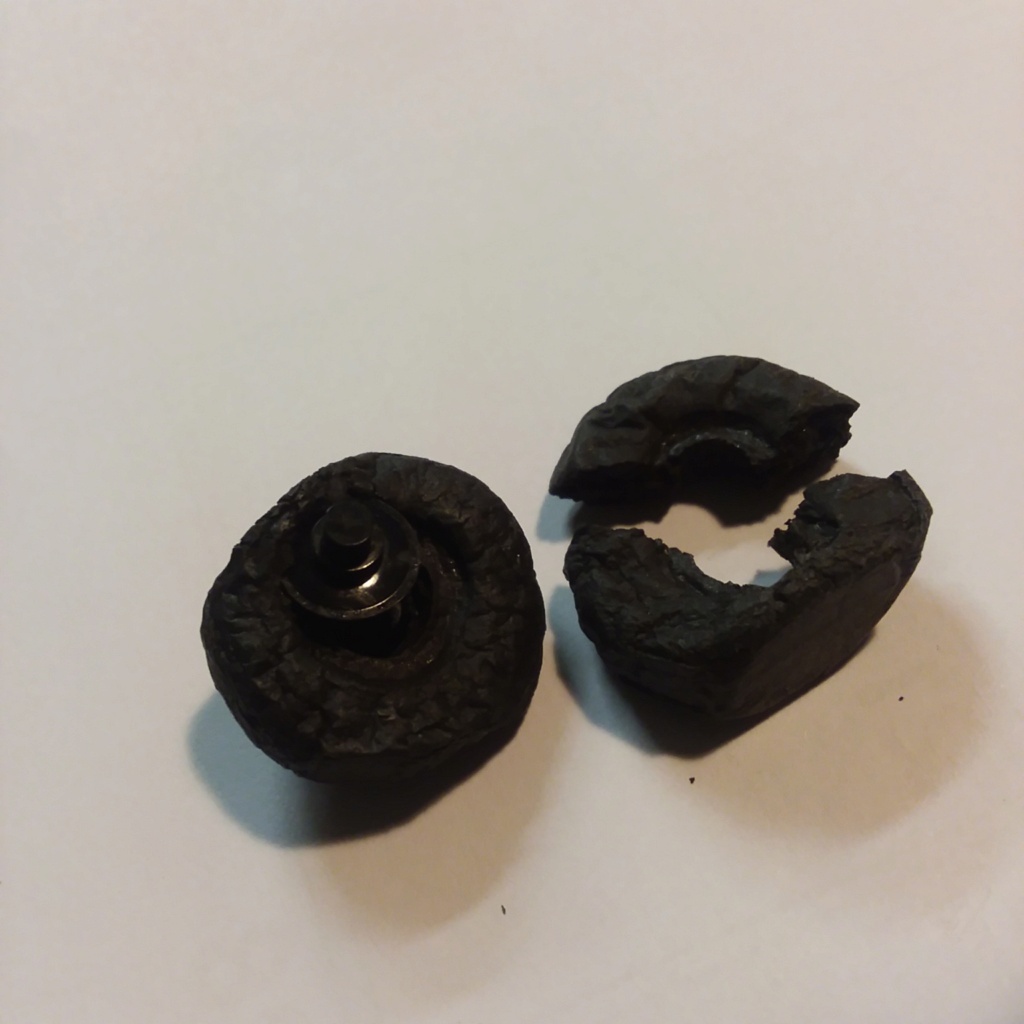 DanMc

Gold Member





Posts

: 114


Join date

: 2014-09-17



I have not got far enough in repair/restoring any of my Cox RTF's to worry about replacing or repairing tires. over on Facebook there have been some hints or tips. like soaking the tires off a Prop rod or Shrike in a plastic bag with glycern overnight to soften them up enough to be usable. This web page as many, many tires for old tin type toys, along with a few airlane related parts. bell cranks and stuff.
https://classic-tin-toy-co.myshopify.com/search?page=9&q=airplane
if you look real hard you can find a old Herkimer Airplane, less motor!!

Marleysky

Top Poster










Posts

: 3617


Join date

: 2014-09-28


Age

: 70


Location

: Grand Rapids, MI




rsv1cox

Top Poster












Posts

: 9243


Join date

: 2014-08-18


Location

: West Virginia



Similar topics
---
Permissions in this forum:
You
cannot
reply to topics in this forum