Cox Engine of The Month
May-2023
sosam117's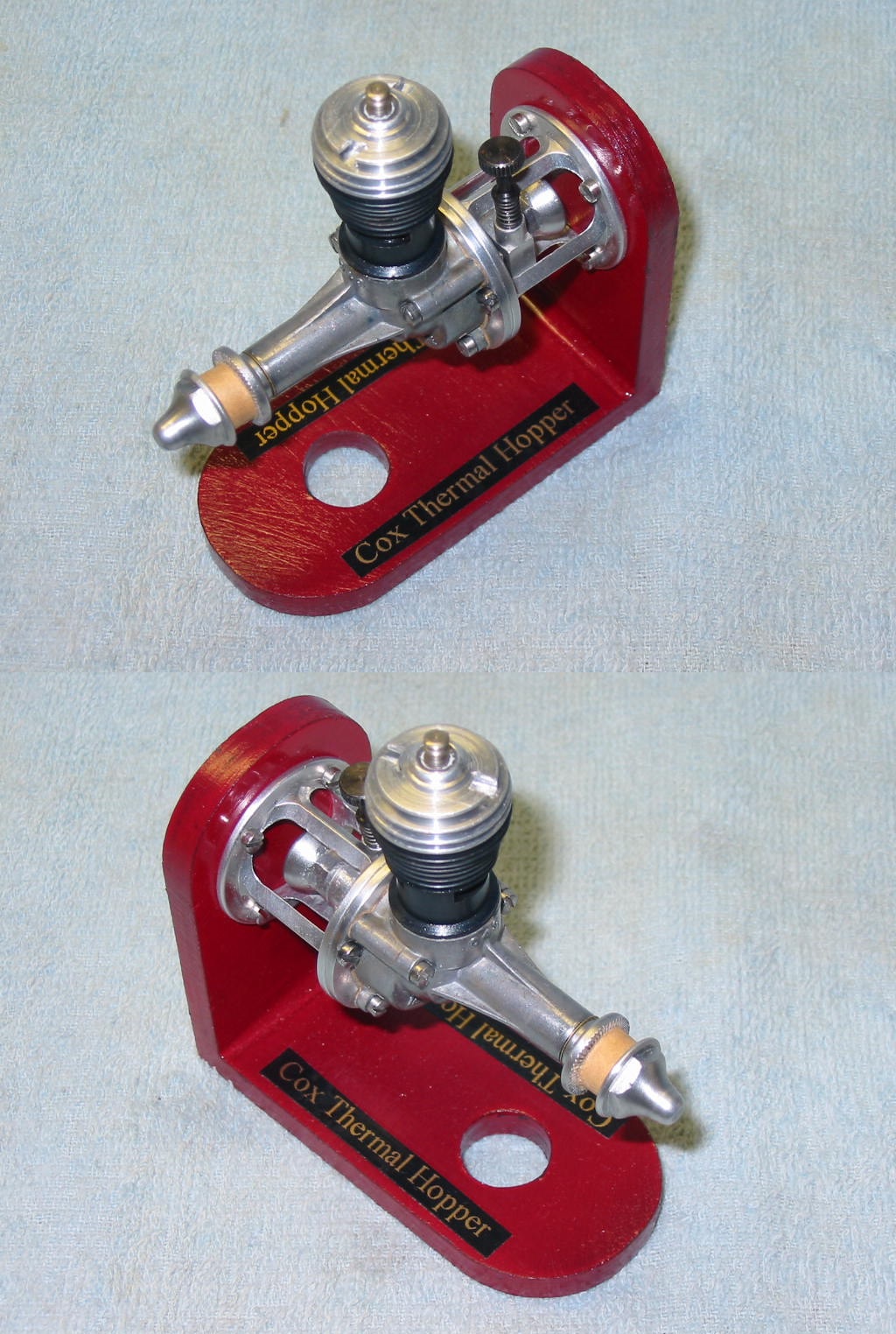 "Pre-1956 Thermal Hopper -- cleaned and completely rebuilt."
---

---
PAST WINNERS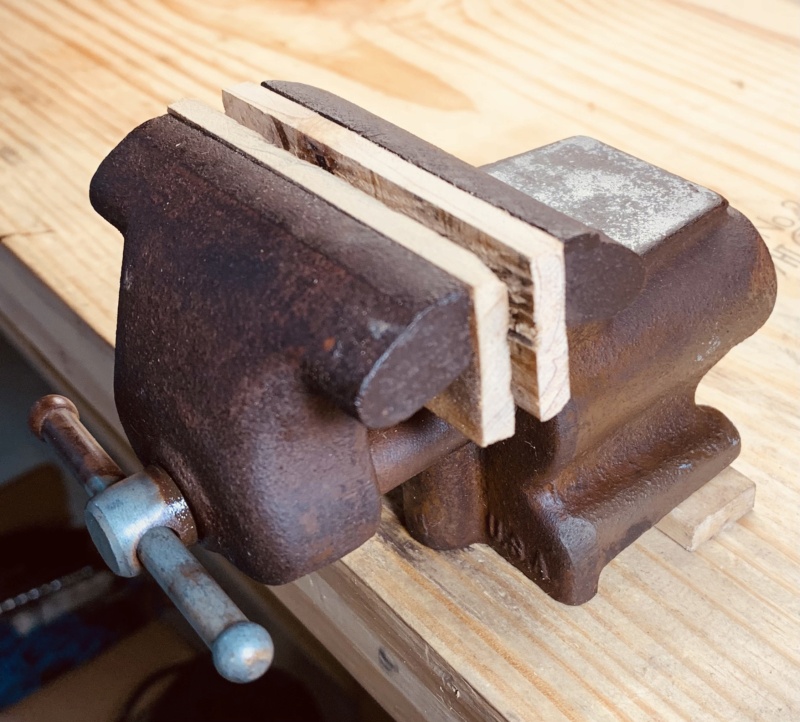 Found this three inch vise at a second hand store and bought for about five dollars…. I had been using a Pony clamp on bench vise made in Taiwan that had quite a few issues…. This one is fairly square with little slop and has smooth jaws….. Was very crusty and dry ….. Pretty sure I heard the Tin Man with his muffled voice asking for his oil can when I was fixing it up  
…..
It mounts kind of strange, Maybe it's missing something?….I just drilled a hole thru the bench and made a shim to hold the back firm….. I have some wood jaw inserts with magnets imbedded for quick application…. Nice for more delicate parts….. Anyone recognize this vise?….It may be an older Pony as well…. Has some traces of orange paint…. Love its old patina…. Will be great for small engine work….

rdw777

Platinum Member










Posts

: 777


Join date

: 2021-03-11


Location

: West Texas



I see the U.S.A stamp, but who manufactured it?

Probably mounts to a swivel base. Might could be sourced, if you knew who made it. OTOH it's small enough that your clamp may be fine for your purposes.

Ron

Cribbs74

Moderator









Posts

: 11885


Join date

: 2011-10-24


Age

: 49


Location

: Tuttle, OK



nice for the $$ have no idea who made it if you want look here >
https://www.google.com/search?q=vintage+4%22+usa+made+vises&tbm=isch&ved=2ahUKEwj36ZaigLT2AhU5D1kFHSHFDwUQ2-cCegQIABAA&oq=vintage+4%22+usa+made+vises&gs_lcp=CgNpbWcQAzoHCCMQ7wMQJ1ClC1jvNGDjTGgAcAB4AIABOYgBiwWSAQIxM5gBAKABAaoBC2d3cy13aXotaW1nwAEB&sclient=img&ei=rfolYrffDbme5NoPoYq_KA&bih=930&biw=1792

getback

Top Poster










Posts

: 9556


Join date

: 2013-01-18


Age

: 65


Location

: julian , NC




rdw777

Platinum Member










Posts

: 777


Join date

: 2021-03-11


Location

: West Texas




Levent Suberk

Diamond Member





Posts

: 1958


Join date

: 2017-12-24


Location

: Türkiye



Similar topics
---
Permissions in this forum:
You
cannot
reply to topics in this forum