Cox Engine of The Month
January-2023
1/2A Nut's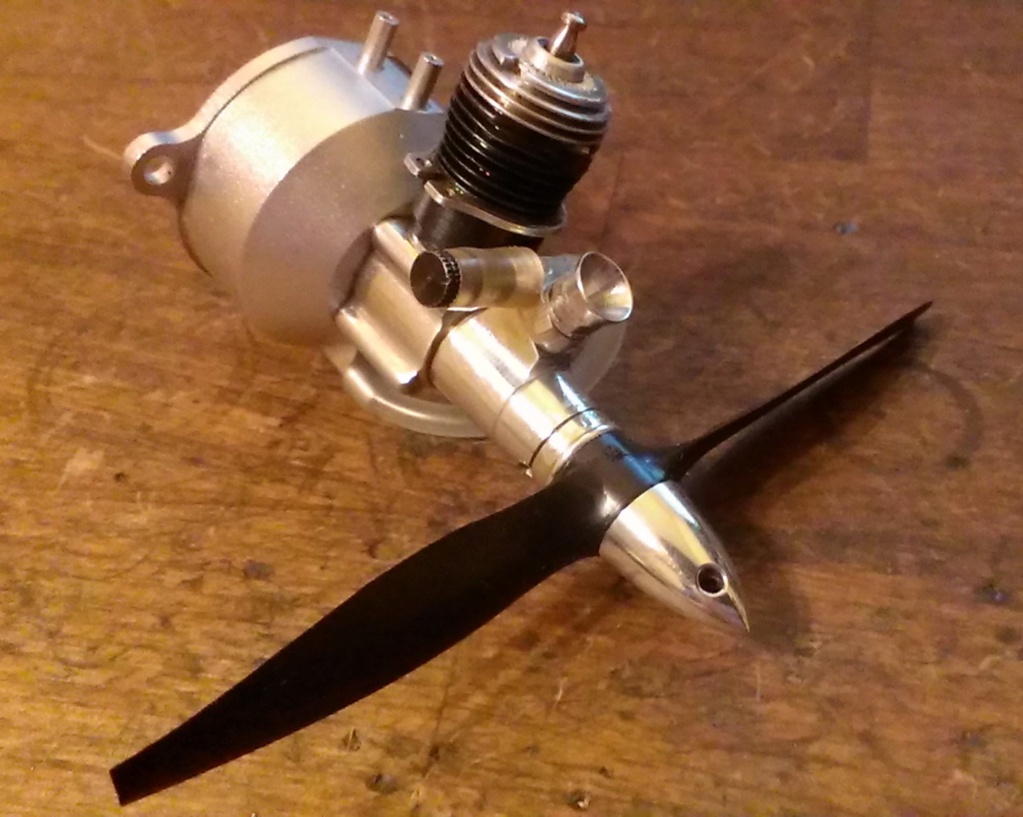 "Tee Dee .020 RC"
---

---
PAST WINNERS
Dec. 7, 1941. Today is the 81st year after the Japanese Navy attacked Pearl Harbor and other targets on the Island of Oahu, Hawaii. The following are scans that I did at a local office supply store in town 7 years ago from full size reprints on newsprint paper that I bought as Waikiki souvenirs back in the late 1970's, paid like a $1 US apiece for 12 copies, which through the years I'd give to friends and family as gifts. Now I am down to two copies. The newsprint has aged to the point it looks like it could be the real 1940 papers!
The front page of the Honolulu Star Bulletin (afternoon paper):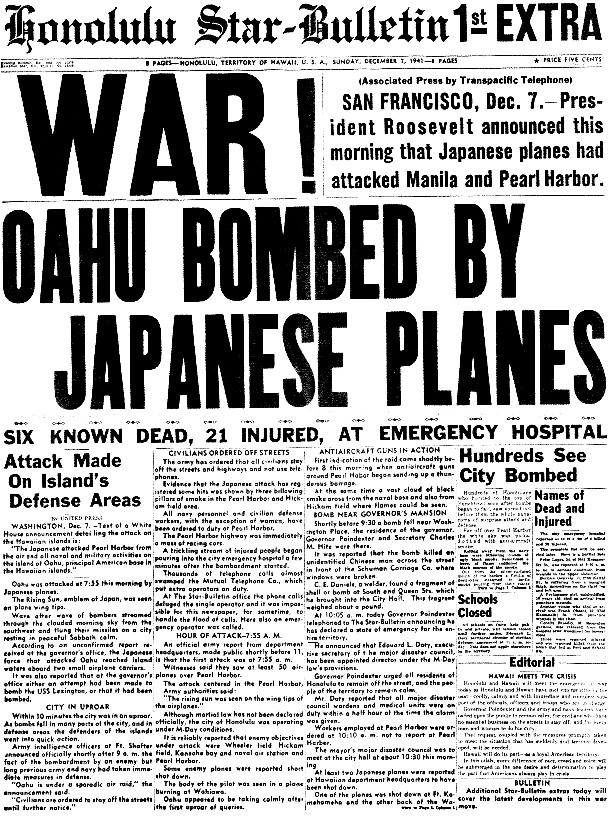 Honolulu Star Bulletin, inside pages: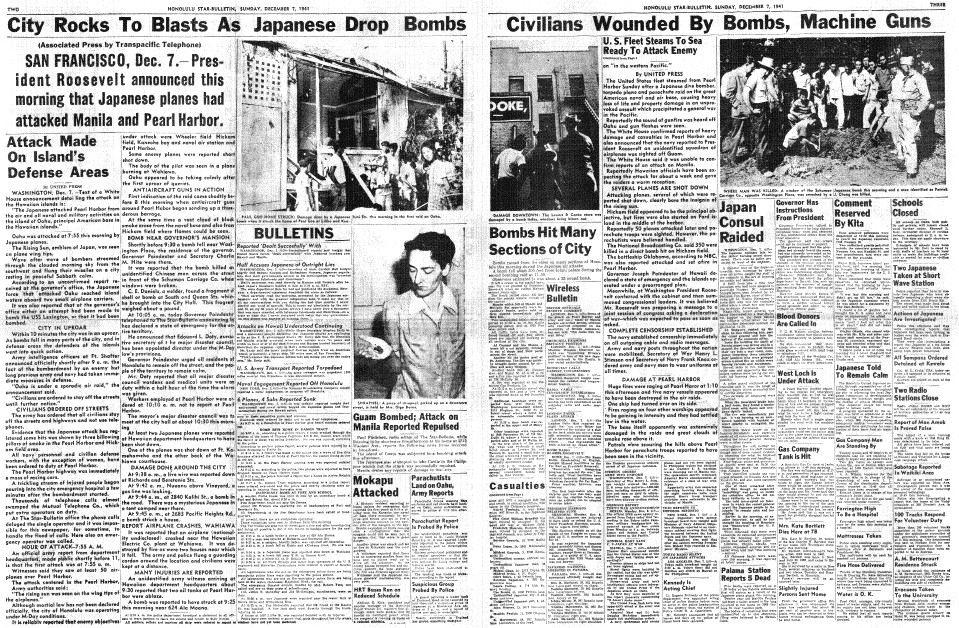 Honolulu Advertiser (morning paper), day following: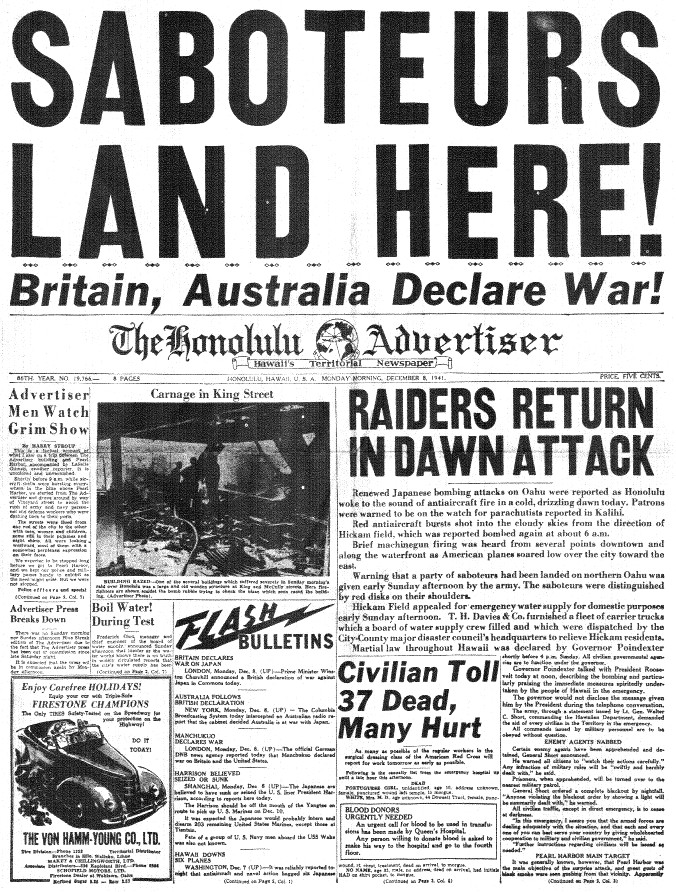 My father served on the European Front, a year later, being too young to join in 1941. He was in a Combat Engineering company in France, missed D-Day at Normandy because his unit was pulled back on R&R (rest and recuperation) the same time. He never spoke much about the war, but I enjoyed the static plastic model kits and balsa kits, stick and tissue rubber powered of World War 2 aircraft he bought me, when I was an adolescent in the mid 1960's.
Last edited by GallopingGhostler on Wed Dec 07, 2022 7:28 pm; edited 1 time in total

GallopingGhostler

Top Poster





Posts

: 3842


Join date

: 2013-07-13


Age

: 68


Location

: Clovis, NM, USA




GallopingGhostler

Top Poster





Posts

: 3842


Join date

: 2013-07-13


Age

: 68


Location

: Clovis, NM, USA



_________________
-Jacob
Rules
|
FAQ
|
Contact the Admin
|
Donate
|
Suggest a Feature

Hi GG,
Thanks for the links.
Learning from the Past.
Is better than guessing any tommorows.
Your Friend.
Dave

HalfaDave

Gold Member





Posts

: 197


Join date

: 2022-12-05



The USS New Jersey is docked in the Delaware river. It sits directly across from Penns Landing in Philadelphia. I'm typically in high rises with a perfect view of the Jersey. At the gate of the Philadelphia Naval Center was a 40 mm Bofors anti-aircraft gun which was atop of a concrete pier. This gun was removed about 5 years ago and restored . The guns were cut off the Jersey around the 1960's . This particular gun which stood as a monument at the gate for many years was returned to the deck of the Jersey. I witnessed the firing of this gun in auto mode 2 years ago on Dec 7. I was a fair distance away and about the 30th story when I could see the smoke first. It was a memorable sight and sound moment.

The same tugboat that launched the Jersey from it's berth in 1942 towed the Jersey away from it's current mooring and returned it after a ceremony. The tug was fully restored which was a sight in itself. Yesterday a wreath ceremony was held on the deck of the Jersey. It was a very overcast rainy day. Sadly, most don't even recognize the importance of this day. I was in second grade and we had a moment of silence when I acted out. I never forgot this as I was yelled at in a way that a teacher doesn't typically do so. I was kept after class and this teacher showed me pictures and lectured me on the why, how and when. There hasn't been a year on Dec.7 since that day where I forgot. Nowadays, I don't hear it on the radio, schools rarely mention it, and the news briefly touches on the subject.

Ken Cook

Top Poster





Posts

: 5036


Join date

: 2012-03-27


Location

: pennsylvania



I was in Hawaii a week ago. I was able to sneak away and go to the Arizona. It's a little bit surreal standing over the ship and realizing that there are 900 or so soldiers inside that rusted hull. Sad is all I can say. It's not a happy place to visit.

Cribbs74

Moderator









Posts

: 11879


Join date

: 2011-10-24


Age

: 48


Location

: Tuttle, OK



Similar topics
---
Permissions in this forum:
You
cannot
reply to topics in this forum