Cox Engine of The Month
March-2019
Jason_WI's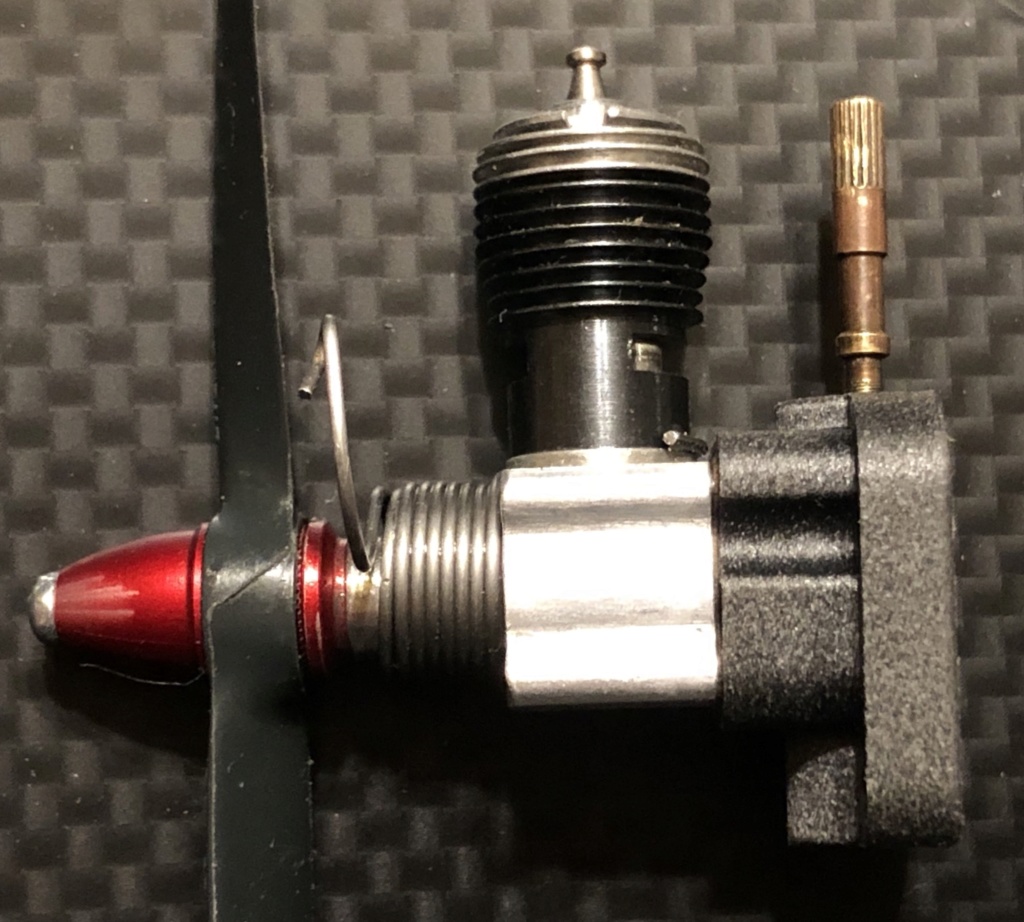 "Cox Pee Wee .020 with 3D printed horseshoe backplate"
More info on this engine!
---
PAST WINNERS

I just received this in the mail and wondering what to call it. It looks decent and moves freely. It was listed as an OS fp25 but there is no "FP" marking. Just Max OS .25. It has a small 702 muffler strapped on. Iron, ABC, Schnurle...?
Thanks,
Rusty
http://www.ebay.com/itm/os-25-fp-air-plane-engine-/281298190105?_trksid=p2047675.l2557&_trkparms=aid%3D333005%26algo%3DRIC.FIT%26ao%3D1%26asc%3D265%26meid%3D6088282413025774090%26pid%3D100102%26prg%3D1140%26rk%3D1%26rkt%3D1%26sd%3D281298190105%26&nma=true&si=YVSt0ZPpqXUrLbWNjEecTd6bbfE%253D&orig_cvip=true&rt=nc


Moderator




Posts

: 10690


Join date

: 2011-08-10


Age

: 62


Location

: South Carolina, USA



Hi, this is a .25 Max R/C.
No ball bearing, plain bushing,
not Shnuerle porting but piston (cast iron ) with baffle.
I bought mine in 1976...
Need a lot of castor oil (20 - 25 %)
Good engine,
Gold Member





Posts

: 208


Join date

: 2012-09-09


Age

: 55


Location

: France



Older muffler mounting strap. Muffler mounting is integrated in the casting on newer engines.  

Based on Navion's comment, drop the muffler off and look in with a good light and see what the piston top looks like.

Phil
Diamond Member





Posts

: 2980


Join date

: 2012-10-02


Location

: Ohio



Thanks for the comments, I'll take a closer look. I have an NVA on the way for my other fp25, They probably have the same requirements in that department.
Rusty
Moderator




Posts

: 10690


Join date

: 2011-08-10


Age

: 62


Location

: South Carolina, USA





Similar topics
---
Permissions in this forum:
You
cannot
reply to topics in this forum