Cox Engine of The Month
September-2021
crankbndr's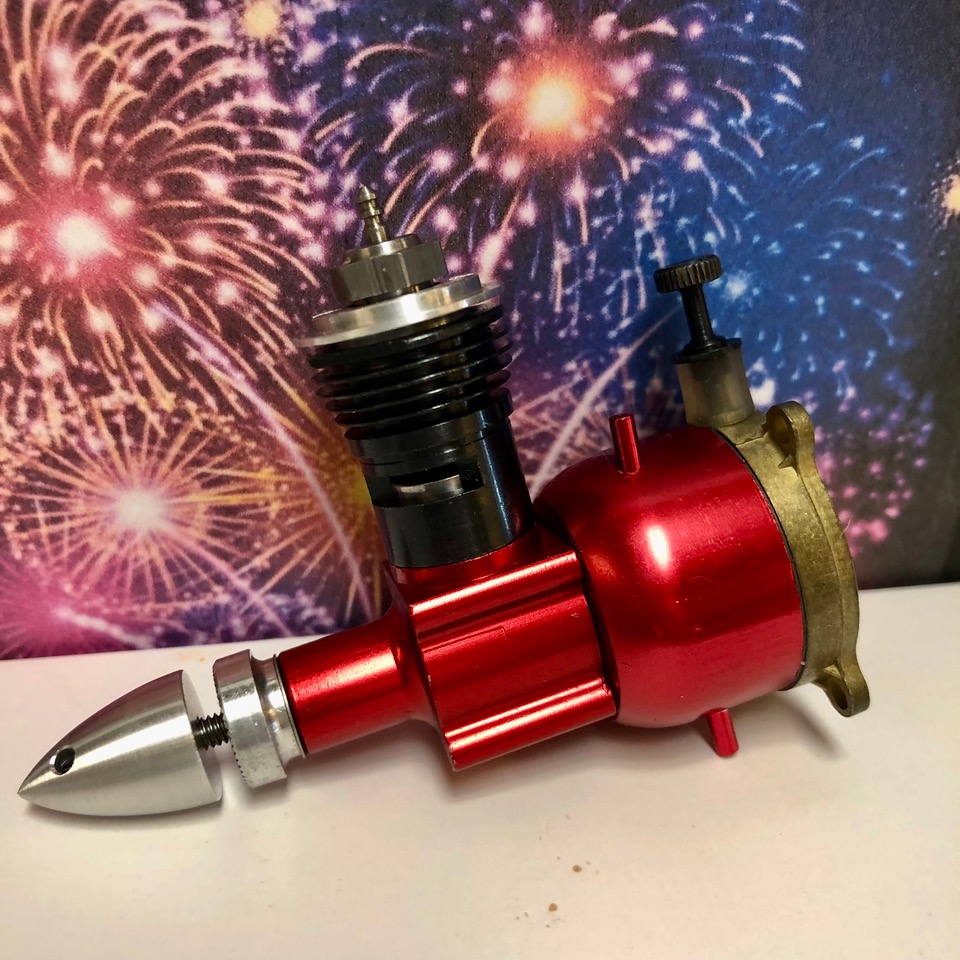 "Cherry Bomb" .051 engine
More info on this engine!
---

---
PAST WINNERS
If you know the provenance of an engine, then this method saves an awful lot of time.
This engine hasn't been run for 15 years and was siezed solid. couldn't move it at all. It had been removed, as was, from an old timer RC model, wrapped in a rag, placed in a drawer and "forgotten about".
The carb was a little rusty and the engine is covered in spots of hardened castor oil but it was obviously "gummed" up inside. The dired castor oil always resembles epoxy adhesive in this state.
I normally heat these up but this would ruin the gaskets around the "silencer".
So the easy way to try first is diesel fuel. The ether eats dried castor oil!
Firstly, completely slacken off the compression screw (or remove it!). Then flood with fuel - a bit of patience (which I don't have!) helps- to allow the fuel to penetrate.
Then wiggle and waggle the propeller until turn over can be achieved. Keep applying fuel and make sure the contra piston is free.
Keep this up until the propeller can be flicked.
Take care though - this is a diesel - even with the compression screw slackened off - it can still fire!
Also. when an engine - even when freed - is as stiff as this one. Don't use a new sharp propeller!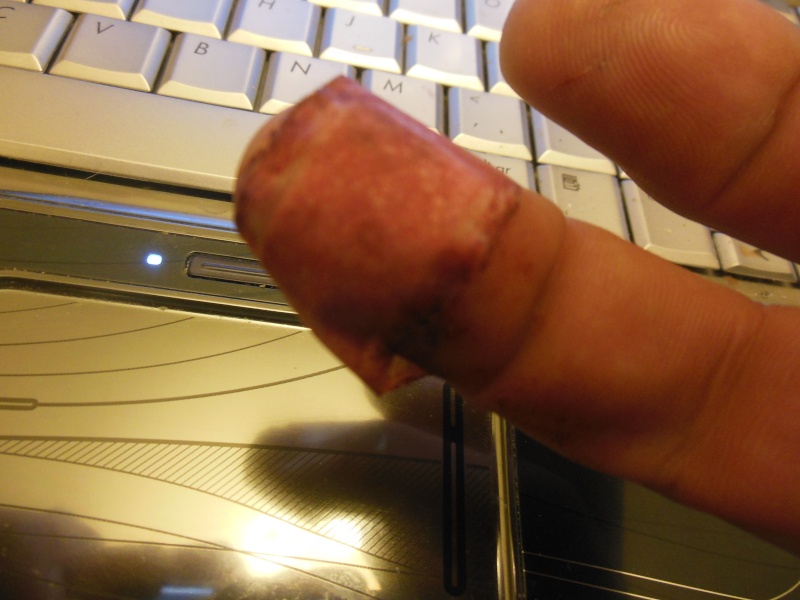 I hadn't realised until I'd gone to make a cuppa and saw all the red stuff all over the place!
I had managed to slice both my flicking fingers but the middle finger is quite deep. Not the first time - you think I would learn!

ian1954

Diamond Member





Posts

: 2682


Join date

: 2011-11-16


Age

: 67


Location

: England



OUCH! Wouldn't even a "thin" leather (driving) glove offer some protection against that happening? I know you said that you like to "feel" the stroke while flipping. Maybe a thin glove would still transmit some feeling.. yet be supple enough to make adjustments to the needle/compression-screw etc. without having to remove it in between? There are also Kevlar gloves used by glaziers to prevent cuts. Some are pretty thin.
I have a few pairs of these Kevlar gloves from when I was working with sharp-edged sheet-goods at the sign company.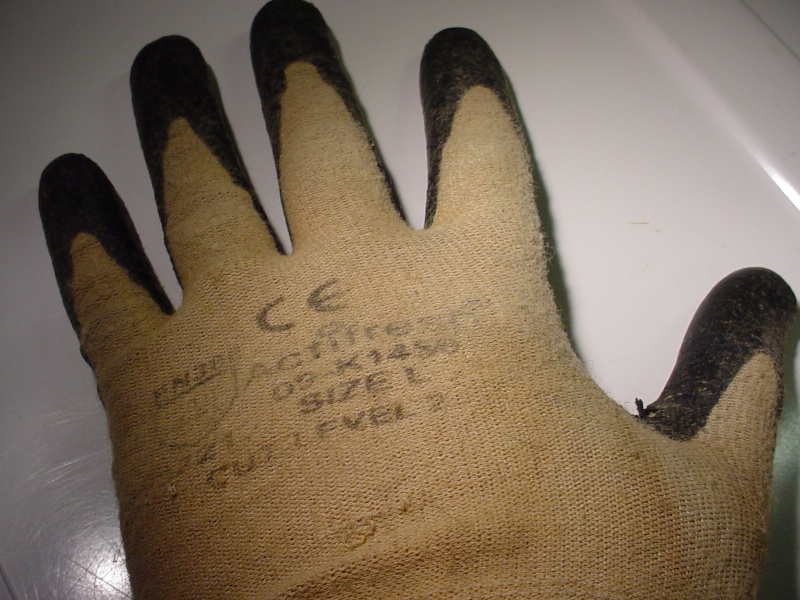 And here was I, thinking that "De Gumming" was one of those small, never-heard-of engine manufacturers

KariFS

Diamond Member





Posts

: 1834


Join date

: 2014-10-10


Age

: 49



Although spinning freely there is also a risk of the gudgeon pin being stuck to the conrod. If run like that it can wear out the piston, so the engine backplate needs to come of too.
I'm surprice the engine didn't fire right up when flipping? If the piston was that stuck, imagine what it would take to move and back off the counter piston...

Surfer_kris

Diamond Member





Posts

: 1795


Join date

: 2010-11-20


Location

: Sweden



Roddie - I have a multitude of gloves. Leather and kevlar reinforced leather. I have waterproof gloves, heatproof gloves. mittens, finger less gloves an gauntlets.

I never think of using them. I still touch things to see if they are hot! My finger ends are scarred and this has happened so many times they have nice little ridges for prop flipping. I should have dulled the edges of the propeller - it was razor sharp!

Kris - I have a quite a good feel for diesel engines. I knew the compression screw was left set at its running position. If you notice, I flooded the exhaust so that the contra piston had to move.

You are quite correct though - when it reached flipping stage - it could easily have fired! I would only do this on PAW engines 149 and above. They are tough and built strong.

The gudgeon pin could be stuck to the con rod but I do find that fresh diesel fuel softens and dissolves it quite quickly. I have often thought of using diesel fuel to clean engines but the ether evaporates quickly. In the confined space in an engine it takes quite a while.

After i had cleaned up my finger mess I checked that the contra piston was free and then flooded it - leaving the piston at bottom dead centre. It will stay like that now until I am ready to fire it up.

ian1954

Diamond Member





Posts

: 2682


Join date

: 2011-11-16


Age

: 67


Location

: England



---
Permissions in this forum:
You
cannot
reply to topics in this forum