Cox Engine of The Month
January-2022
Mark Boesen's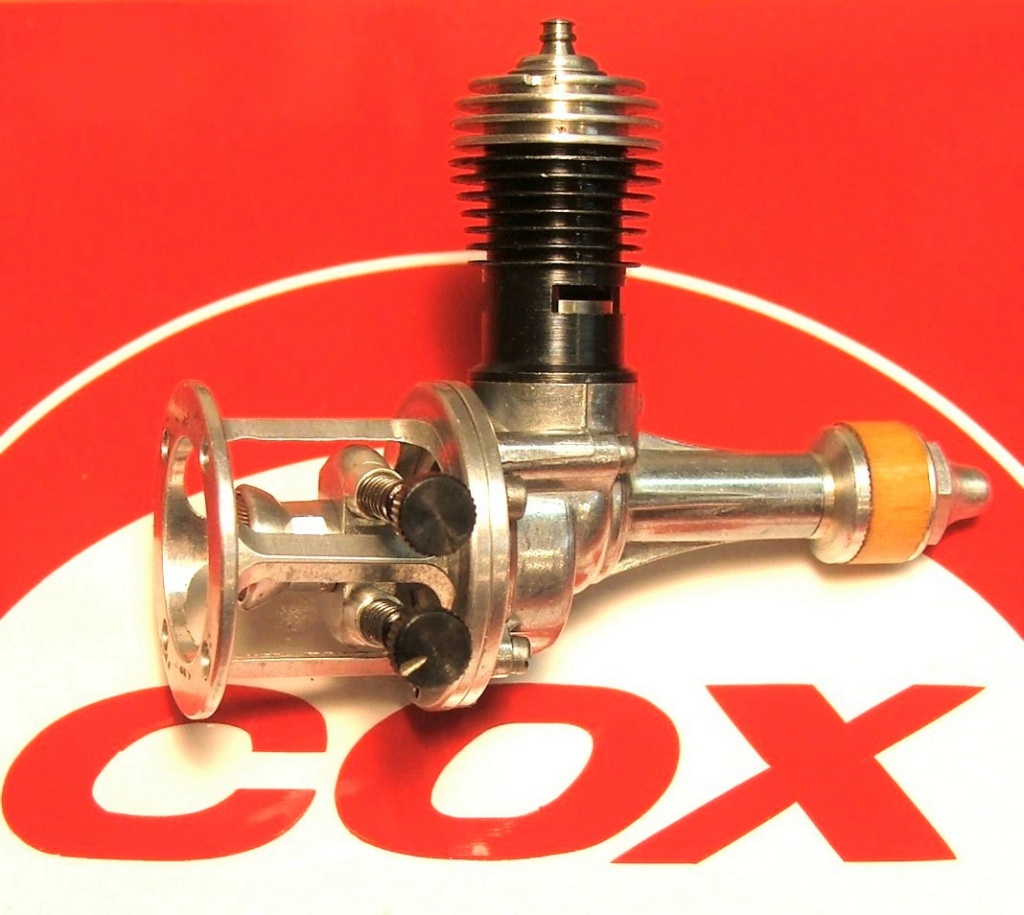 Twin Needle Thermal Hopper with a Cage Mount.
---

---
PAST WINNERS

By purchasing Cox Engine Forum merchandise, you become a supporter of the Cox Engine Forum.
All purchasers will receive this year's current supporter badge:
Note: Those buying products through Teespring will need to
contact the administrator
detailing the date and product(s) purchased to receive the badge.
Item

Price (USD)

Order
Make a minimum donation of
$5
to the forum.

(domestic US shipping included via USPS)

*Contact for international shipping before ordering*





Be sure to select your size first!

When prompted, enter your donation of $5 or more. If you would like additional Ear Savers, please repeat the process.


CEF 10th Anniversary 2020 T-Shirt

Hanes Regular Fit

100% cotton.

Available in S-5XL, Light Gray or White

Designed by forum member nico010 and chosen by the CEF Community. See

this thread

for more details.

$20
(plus shipping)

Ships US and International

Includes tracking!

Click Here for shipping fees and details




T-Shirts are available as pre-order through Teespring.

Contact the administrator if you have any questions.


CEF 10th Anniversary 2020 Long Sleeve Shirt

Regular Fit

100% cotton.

Available in S-5XL, Light Gray or White

Designed by forum member nico010 and chosen by the CEF Community. See

this thread

for more details.

$25.99
(plus shipping)

Ships US and International

Includes tracking!

Click Here for shipping fees and details




Shirts are available as pre-order through Teespring.

Contact the administrator if you have any questions.


CEF 10th Anniversary 2020 Sweatshirt

Regular Fit Crewneck

Poly/cotton blend.

Available in a range of sizes, S-2XL

Perfect for those cool mornings and early or end of the season flights. Designed by forum member nico010 and chosen by the CEF Community. See

this thread

for more details.

$33.99
(plus shipping)

Ships US and International

Includes tracking!

Click Here for shipping fees and details




Sweatshirts are available as pre-order through Teespring.

Contact the administrator if you have any questions.


CEF 10th Anniversary 2020 Mug

Ceramic

11 Ounce

Dishwasher and Microwave Safe

Enjoy your morning coffee in this CEF mug featuring the 2020 design as created by forum member nico010 and chosen by the CEF Community. Design is printed on both sides of the mug. See

this thread

for more details.

$8.99
(plus shipping)

Ships US and International

Includes tracking!

Click Here for shipping fees and details




Mugs are available as pre-order through Teespring.

Contact the administrator if you have any questions.


CEF "Cox Engine Powered" Mug

Ceramic

11 Ounce

Dishwasher and Microwave Safe

Featuring a design based off the "Cox Engine Powered" stickers included with engines throughout the 1970s. Design is printed on both sides of the mug.

$12.95
(plus shipping)

Ships US and International

Includes tracking!

Click Here for shipping fees and details




Mugs are available as pre-order through Teespring.

Contact the administrator if you have any questions.


The original CEF "Cox Engine Powered" T-Shirt

Hanes

100% cotton.

Available in a range of sizes, S-5XL

Available since 2015, this is the original CEF T-shirt, based off the "Cox Engine Powered" stickers included with engines throughout the 1970s.

SALE!
$16.99
(plus shipping)

Ships US and International

Includes tracking!

Click Here for shipping fees and details




T-Shirts are available as pre-order through Teespring. See this thread for more details.

Contact the administrator if you have any questions.


Cox Engine Forum iron on wing patch

Measures 4.1" x 1.375"

(Babe Bee .049 shown for size comparison (not included))

Click Here for More Details


$5
(domestic US shipping included via USPS)

*Contact for international shipping before ordering*





Exclusive CEF .020 Horseshoe Backplate

Includes: reed, retainer, crankcase gasket, crankcase screws and mounting screws. Does NOT include a needle valve assembly!

Requires a 128 TPI needle valve assembly sourced from a .049 "postage stamp" backplate. Using an 80 TPI needle valve assembly supplied with the Sure Start and other horseshoe backplate product engines is not recommended.

Click Here for More Details


$15
(domestic US shipping included)

*Contact for international shipping before ordering*



Limited quantity available!



$--
(domestic US shipping included via USPS)

*Contact for international shipping before ordering*


[watch this listing, requires further testing]