Cox Engine of The Month
November-2022
cmulder's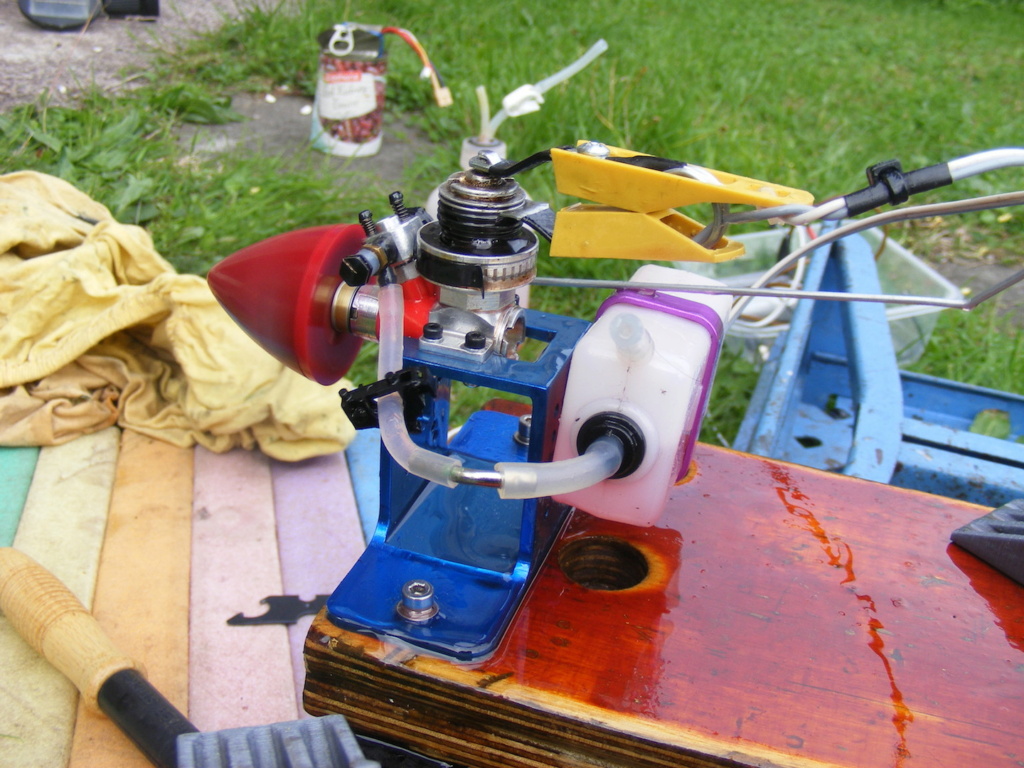 "Throttle and muffler contraption"
---

---
PAST WINNERS
Hi all. So, I am wondering if anyone here has at anytime painted a plastic Testors, or Cox airplane. I have a Testors Mustang that I am back at removing the paint from to the best of my ability. It was originally silver I presume, as it is all yellow underneath, but was painted blue and charcoal grey. Anyways, the blue seems to not be coming off anymore, but the grey is slowly coming off. I am soaking in brake fluid and using a toothbrush on it. So, I am just wondering that if after cleaning, I would put on a coat of primer, then a coat or two of paint as required. If needed, a coat of clear to seal it. Does anyone think this will be ok? Thanks.



NEW222

Top Poster





Posts

: 3732


Join date

: 2011-08-13


Age

: 44


Location

: oakbank, mb



How long has it been soaking in brake fluid? I wonder if the blue is a epoxy that somebody sprayed later, even then i'd think the brake fluid would get the best of it after 24 hours? Are you planning on flying it or for display? If you gonna just fly it i'd leave as is, if for display there's a lot of 'plastic spray paint' out there that you really don't need to prime.
When its finished, and I get my butt in gear to get a glowhead, I was gonna fly it to the ground. Ok, from how I hear these things fly, how about fly it into the ground! I had not thought about leaving it, which would work, but that is just not me!
I cannot just leave things alone, but maybe, just maybe I'll have to do it this once. Thanks for the advice again, as i had not thought of leaving it.

NEW222

Top Poster





Posts

: 3732


Join date

: 2011-08-13


Age

: 44


Location

: oakbank, mb



Ok. So a little update. Got it cleaned up to the best of my ability. It spent MANY hours in a brake fluid bath part by part, with some success. The blue metallic was the hardest to remove, and it shows! Anyways, the best paint remover overall, believe it or not, was scrubbing with a toothbrush under tap water as hot as it would get. But again, the blue did not do much of anything. So, I am now thinking until I get a head for it (apparently Cox heads don't fit...) and run it, and even after that, I will heed the advice put forward by Mark Boesen and just let it rip as is, in the bare... Anyways, here are a couple of pictures.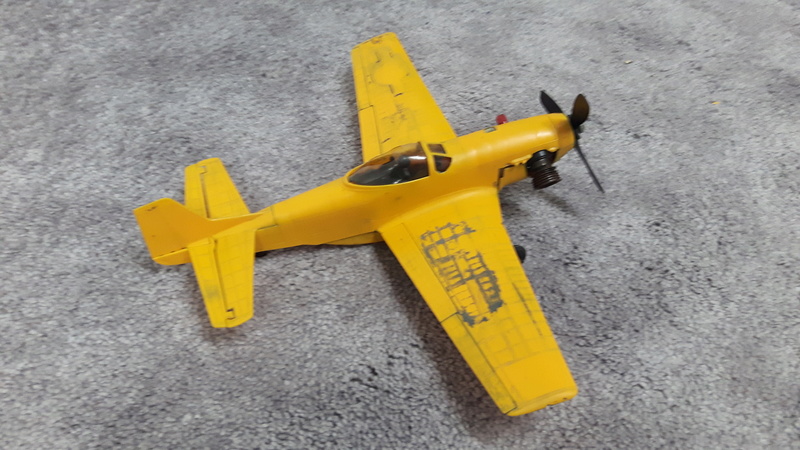 NEW222

Top Poster





Posts

: 3732


Join date

: 2011-08-13


Age

: 44


Location

: oakbank, mb



A head shouldn't be too hard to find. You see them all the time on ebay, but generally about 3 times the price of a Cox head. MECOA have a glow plug adaptor.

Rod.

Oldenginerod

Top Poster





Posts

: 3716


Join date

: 2012-06-15


Age

: 60


Location

: Drouin, Victoria



Getting the adapter was more along the lines of what I was thinking. It is no rush as it is winter now, so it gives me lots of time to find one used or blown online, or even locally. If nothing by spring, I will order the adapter head.

NEW222

Top Poster





Posts

: 3732


Join date

: 2011-08-13


Age

: 44


Location

: oakbank, mb



It dont look too bad for a flier , have not tried the brake fluid cleaning yet but have seen it do some wonders on these planes i use to have some testor heads that worked but i believe i sold all them , if i come across one of two i will holler at you . Eric

getback

Top Poster










Posts

: 9146


Join date

: 2013-01-18


Age

: 65


Location

: julian , NC



Similar topics
---
Permissions in this forum:
You
cannot
reply to topics in this forum