Cox Engine of The Month
September-2019
Levent Suberk's
CEF Magazine cover featuring the Ex Model Engines Harpy Eagle .049
---
PAST WINNERS
Page 2 of 2 •

1, 2

Durn you Eric! You just HAD to make me add up the cost, didn't you?!? The total was just under $65. wrote:
Thats not bad you got portability / practice at your leisure / and sure you got extra parts now .
Top Poster





Posts

: 6190


Join date

: 2013-01-18


Age

: 62


Location

: julian



This has been sitting in the corner for a while as I waited for better weather/motivation to arrive.  It's still rainy, so I can't go outside and stain this, but I heard that the local luthier club meets here on the third Thursday of every month, so I decided to take my Hyundailele proof-of-concept instrument for show-and-tell, and to ask some questions on finishing.  
The group was me and six other old guys, and one older lady sitting on metal folding chairs in the middle of a Rockler Woodworking store.  After discussing club business, I introduced myself and told the story of my Hyundailele P-O-C uke stick.  I passed it around for everyone to look at, and got good feedback and a few questions on the design.  Everyone seemed to like it.  Then I plugged it into my cheap portable amp and handed it to a guy who actually knows how to play.  Wow!  It actually sounds good when someone who knows what they're doing is shredding on it.
Now, getting compliments from a group of amateur luthiers felt good, but you might think, "Okay, they like it.  But they're hobbyists."  Well, I would have been happy just to have amateurs say they like it.  But one of those seven people sitting there on those wobbly folding chairs happened to be Roger Giffin.  As in,
the
Roger Giffin.  Now, maybe he was just being nice.  But the impression I got, and the questions he asked made me think he really did like it.  The comment that sticks out was after the other member finished playing it, Roger said, "Well, so much for the theory of needing acoustic wood."  
So when a man who's made custom guitars for everyone from Pete Townshend and Peter Frampton, to Eric Clapton and Eddie VanHalen, likes my concept and execution, I'm calling it a great night.    

The "Small and Insignificant in Comparison" Mark
Diamond Member





Posts

: 1728


Join date

: 2013-05-22


Age

: 56


Location

: Portland, OR, USA



Mark That's just Crazy man !! This gentleman turns out some buittys , Were ya'll in one of his old shops or something ? I am sure that made you pretty proud to hear this from a man that goes over the top building guitars , speaking of i just got a new on but may have to give it to my son my hands aren't what they used to bee ..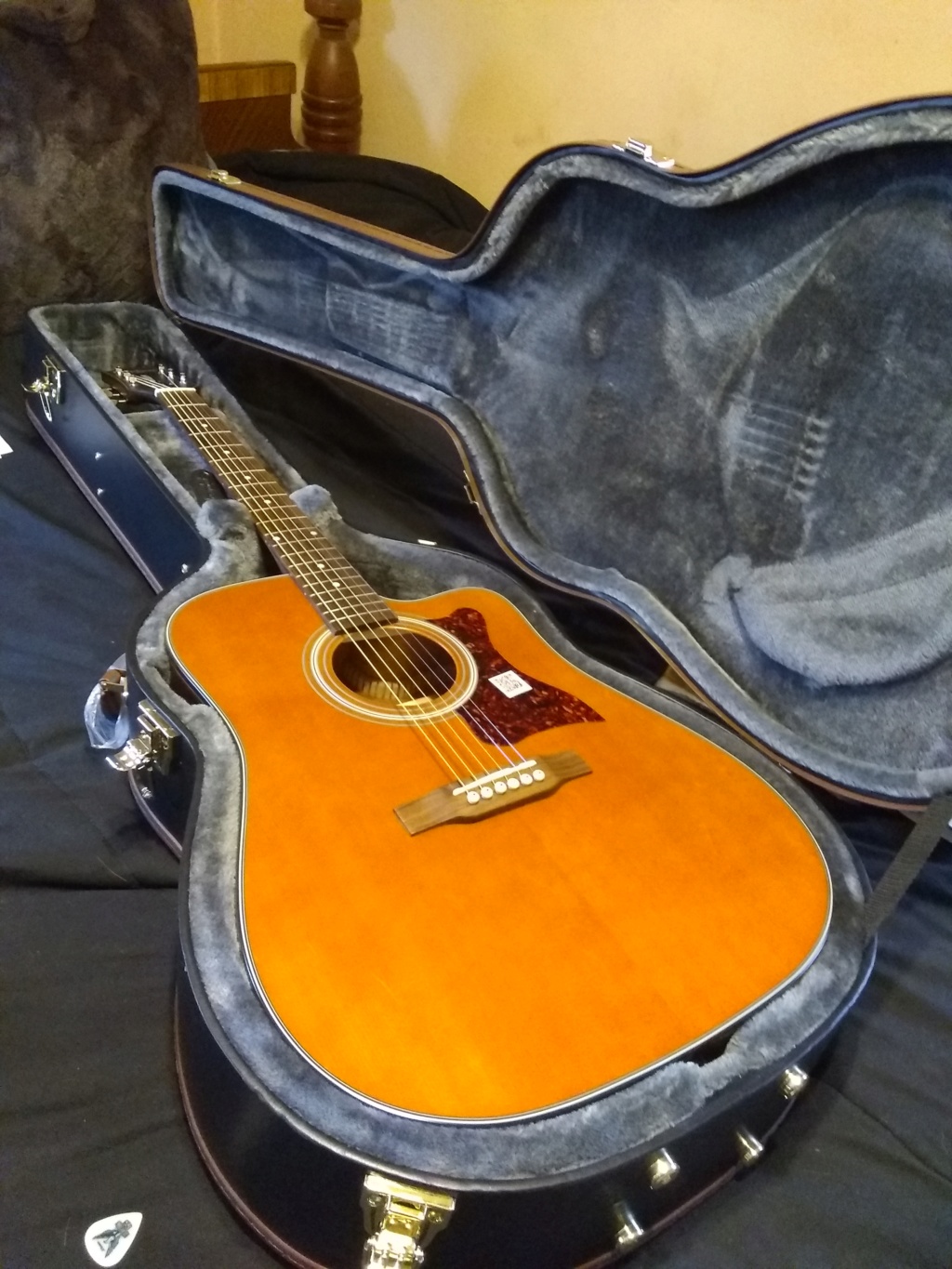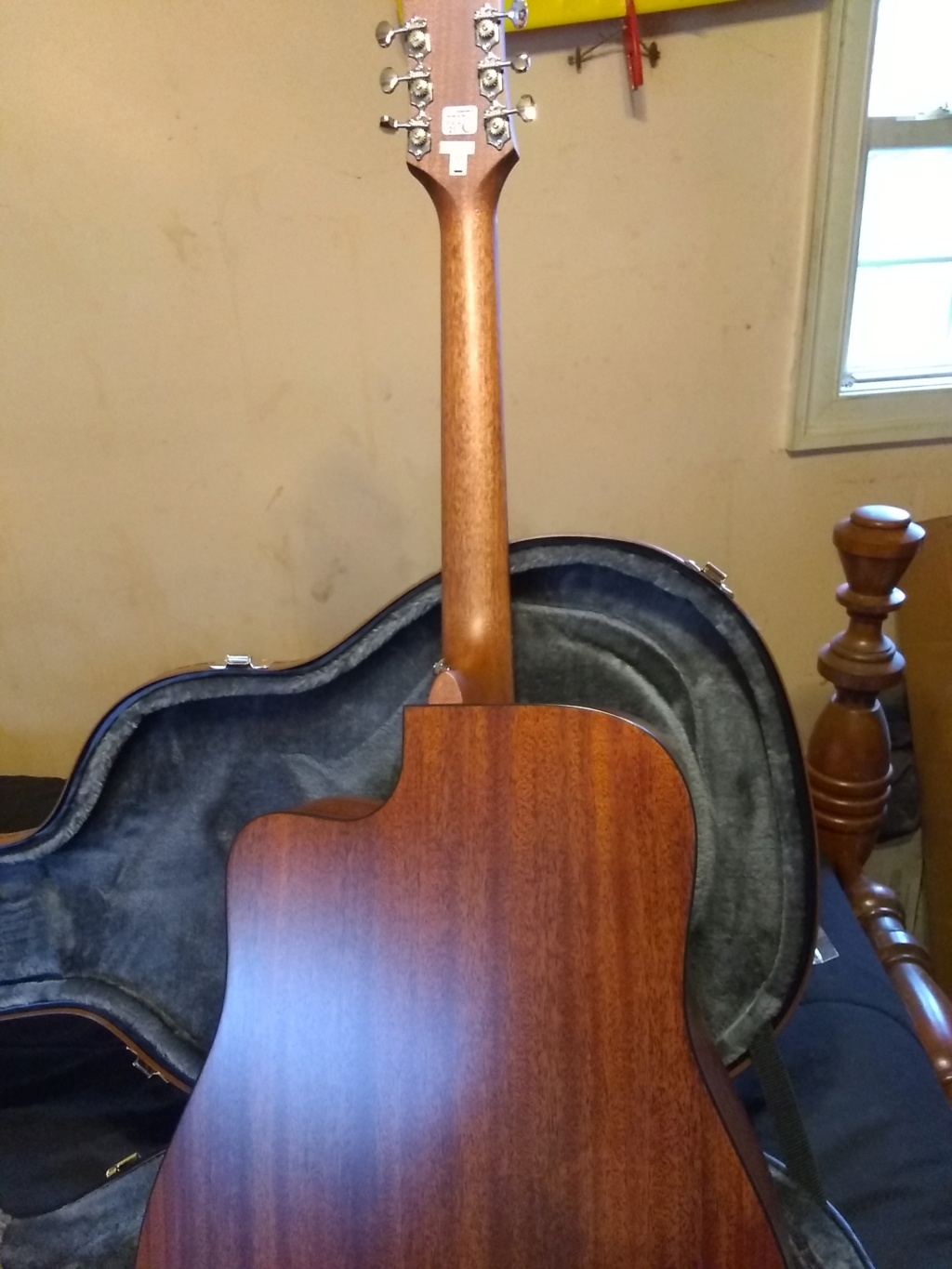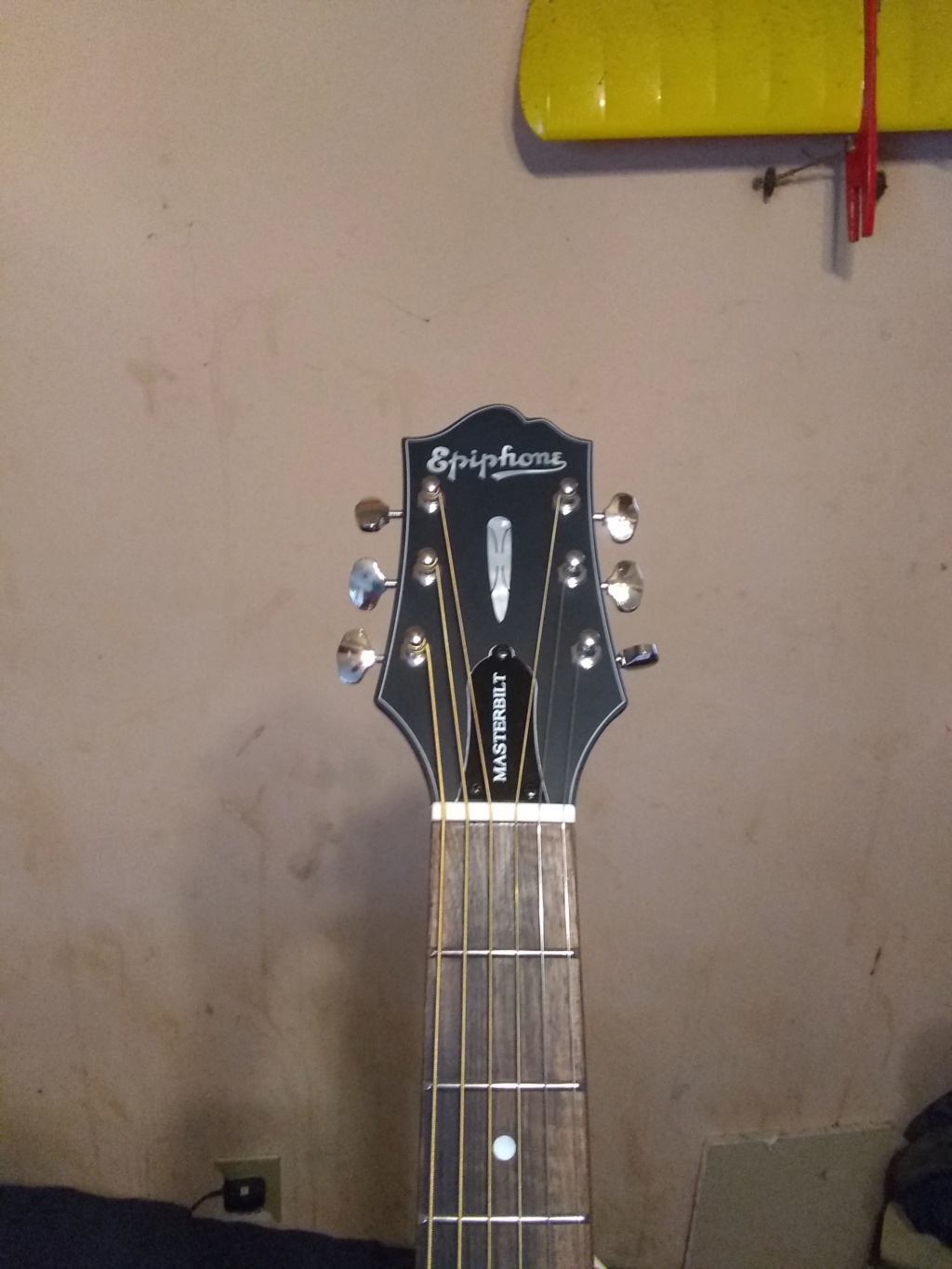 Has electric also and plays good/sound !!
Top Poster





Posts

: 6190


Join date

: 2013-01-18


Age

: 62


Location

: julian



batjack

check out Jeff Traxler on stunt hanger..... he is master luthier and may offer experienced advice on finishing

crap forgot...editing in so is Bob Hunt
Diamond Member







Posts

: 2878


Join date

: 2011-08-26


Age

: 64


Location

: Lampasas Texas



Page 2 of 2 •

1, 2


Similar topics
---
Permissions in this forum:
You
cannot
reply to topics in this forum