Cox Engine of The Month
August-2019
fredvon4's
"Tee Dee .049"
---
PAST WINNERS
Page 2 of 2 •

1, 2

I have one of the K&B .18 aero RC engines lying somewhere, it was a little bit of a disappointment in terms of power. I got it working alright but I haven't flown anything with it.
These engines are a remake of a Fuji/Toki engine, which in turn where a cheaper version of a HPI engine (as I have understood it). The HPI engine was true ABC, with a bushed aluminium conrod etc. The Fuji and K&B are instead ABN with a brass/bronze rod, similar to the Fuji .05 engine. The .18 and the .05 also share a common carb (!) but the bore in the barrel is smaller on the .05 engine. On the .18 engine there is a restriction below the throttel barrel in the carb (which can easily be removed), I don't know anything about the size of the CL ventury though.
I had a thread on RCU at the time:
K&B .18 thread
In short, the engine didn't run well on the supplied exhaust (same as ASP .15 by the looks of it) but it will run fine with a less restrictive exhaust and smallish props. On a 7x4 prop it would then match a stock ASP .15XLS engine (i.e. about 20krpm). So if you think of a the K&B .18 as a regular .15 engine, it will be fine. It is only slightly heavier than a typical .15BB engine, here are some numbers (engine only, and with RC carbs) all providing about the same power:
K&B .18 Aero RC: 176g
MDS .18 RC: 172g
ASP .15 XLS: 168g
OS .15 FP (the LA is similar too): 140g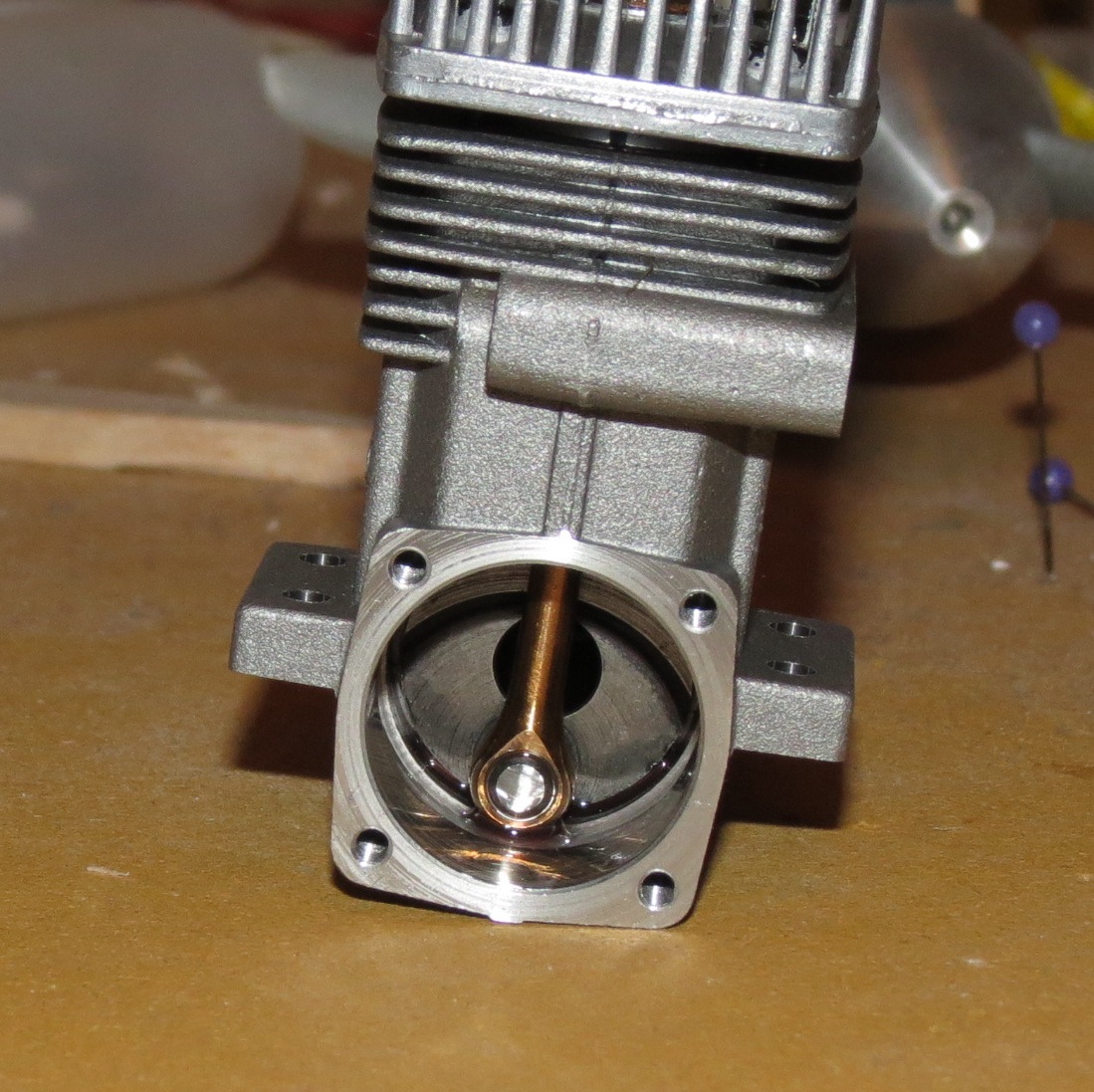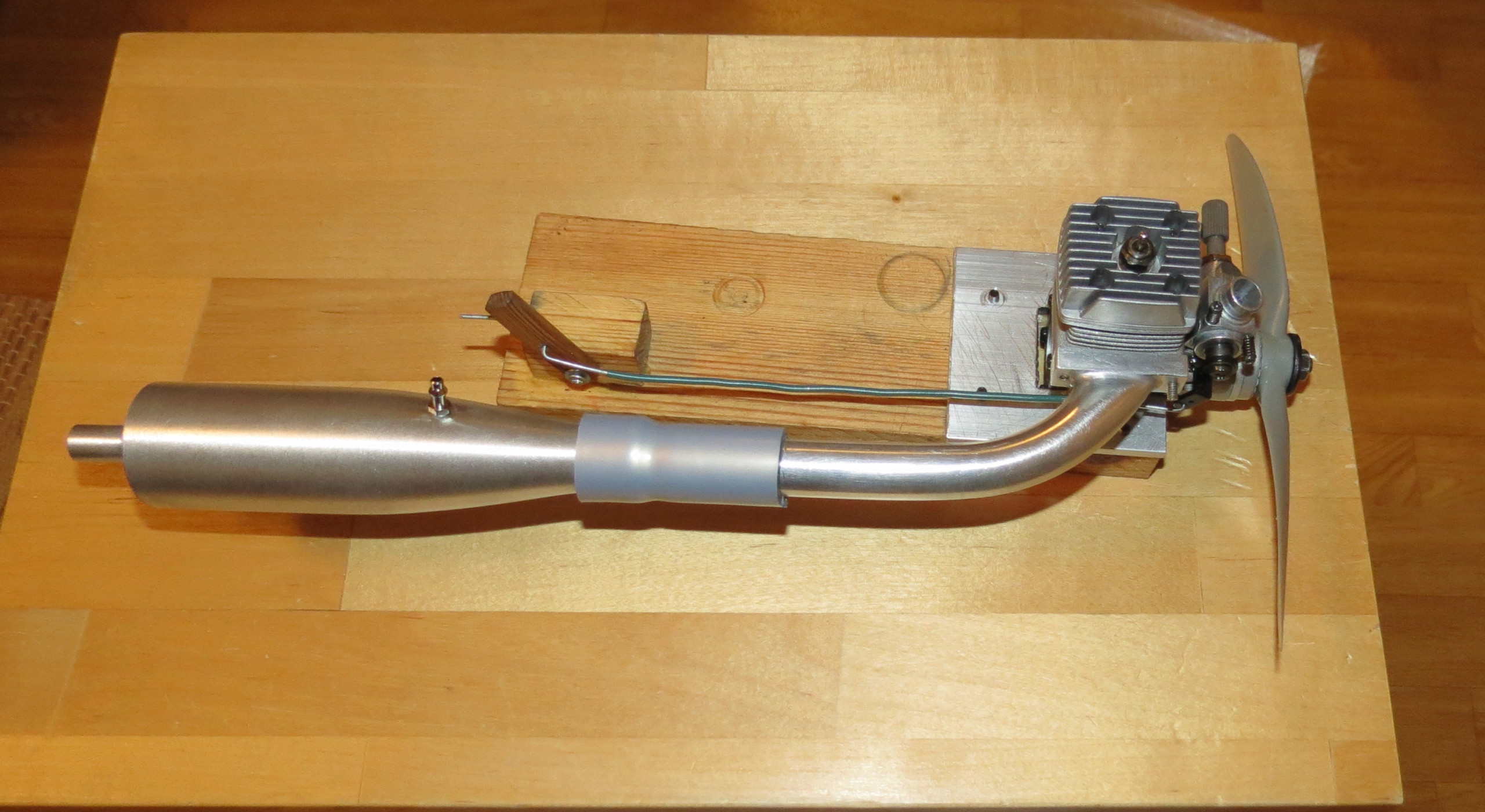 Diamond Member





Posts

: 1581


Join date

: 2010-11-20


Location

: Sweden



Jim in the (parts list) the engine comes with a CL venturi option.
http://www.mecoa.com/kb/88/8801.htm
Update they sell this motor under their name on ebay all setup for CL use see link:
https://www.ebay.com/itm/K-B-18-cu-in-Control-Line-Engine-NEW-IN-BOX/281012068341?_trkparms=aid%3D333200%26algo%3DCOMP.MBE%26ao%3D1%26asc%3D20171012094517%26meid%3Da57f238b3060467d9bb67d8dc62bcd1b%26pid%3D100008%26rk%3D11%26rkt%3D12%26sd%3D113534577632%26itm%3D281012068341&_trksid=p2047675.c100008.m2219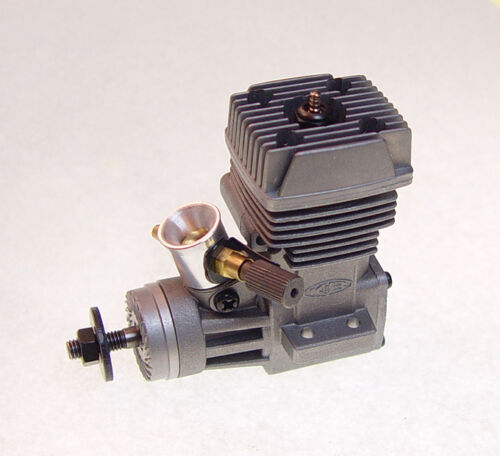 Diamond Member





Posts

: 2447


Join date

: 2013-10-20


Age

: 56


Location

: Brad in Texas



Well Gents,


I want to thank each of this thread's respondents for their frank and valuable input.

After much research, and review, an engine "pecking order" selection was made.

I really had my heart set on the Norvel .15 Big Mig, and would have settled for an AME. However, they are a just a bit wider and heavier than the Medallion. Cost put them out of reach for an engine that would have had zero warranty.

So, in the end, cost and low weight beat out overall power.

A Cox Medallion .15 was "won" on eBay moments ago. It popped up as a notification with only 15 minutes remaining...and no bidders.
I had actually forgotten about it while I researched bigger, heavier, stronger options. The Medallion actually comes in only a little heavier than the engines the kit was designed around, so I expect to be able to build lighter. I hope no additional weight will be required-at either end of the bird!

I expect to do full bench checks on it after it arrives.

Since the engine was built by "our favorite manufacturer," expect a build journal featured here on CEF.

Platinum Member





Posts

: 515


Join date

: 2017-02-08



Glad you were able to come up with a good compromise. I think it will do the job, looking forward to the build.

Ron
Moderator






Posts

: 10490


Join date

: 2011-10-24


Age

: 45


Location

: Tuttle, OK



Page 2 of 2 •

1, 2


Similar topics
---
Permissions in this forum:
You
cannot
reply to topics in this forum