Cox Engine of The Month
August-2019
fredvon4's
"Tee Dee .049"
---
PAST WINNERS
Page 2 of 2 •

1, 2

I have no clue how this would work on a plane, and I probably wouldn't try it on a rare plane, but this is something the computer guys are doing.




The Dingy Mark
Diamond Member





Posts

: 1718


Join date

: 2013-05-22


Age

: 56


Location

: Portland, OR, USA



ticomareado wrote:Is the white paint fuel proof?
I don't know. Maybe not. Look at many of the plastic planes of the era. Most have had their finishes removed or affected by hot fuel residue.
The original Aurora C/L plane was made of white plastic through and through. The non-powered plane was olive drab painted over probably by spray Testor's enamel or lacquer popular at the time.
I have heard that easy-off oven cleaner will remove it, but hesitate to try unproven.
Good video Mark.
Bob
In the past, I have used brake fluid to remove paint on my old Testors model with success and NO damage to the plastic. I just filled up a bag and small parts tray with it and let it soak for a while. Then used a toothbrush to scrub it away.
This was posted in my topic by Mark Boesen.
'Place plastic in a bag and add enough brake fluid to make contact with all surfaces, let it set over night or 2-4 hours, scub clean with warm water and toothbrush.'

Diamond Member





Posts

: 2616


Join date

: 2012-06-15


Age

: 56


Location

: Victoria, Australia



Thanks Rod. That picture is going into my 3 ring binder.

I tried the brake fluid (Dot 3) soak when we first discussed it with poor results. There are many different types of paint, enamels, lacquers, acrylics, two parts, etc. etc.. Don't know which it was I used it on so I'm giving it a second chance. One half of the engine cowling is soaking in it right now the other half covered with Easy-Off oven cleaner. We shall see which works better.

I think the PO used either Testor's spray enamel or lacquer.

Bob


About an hour later.
Bagged one half of the cowl in dot 3 and applied a coat of Easy Off to the other side.  Waited about a half hour.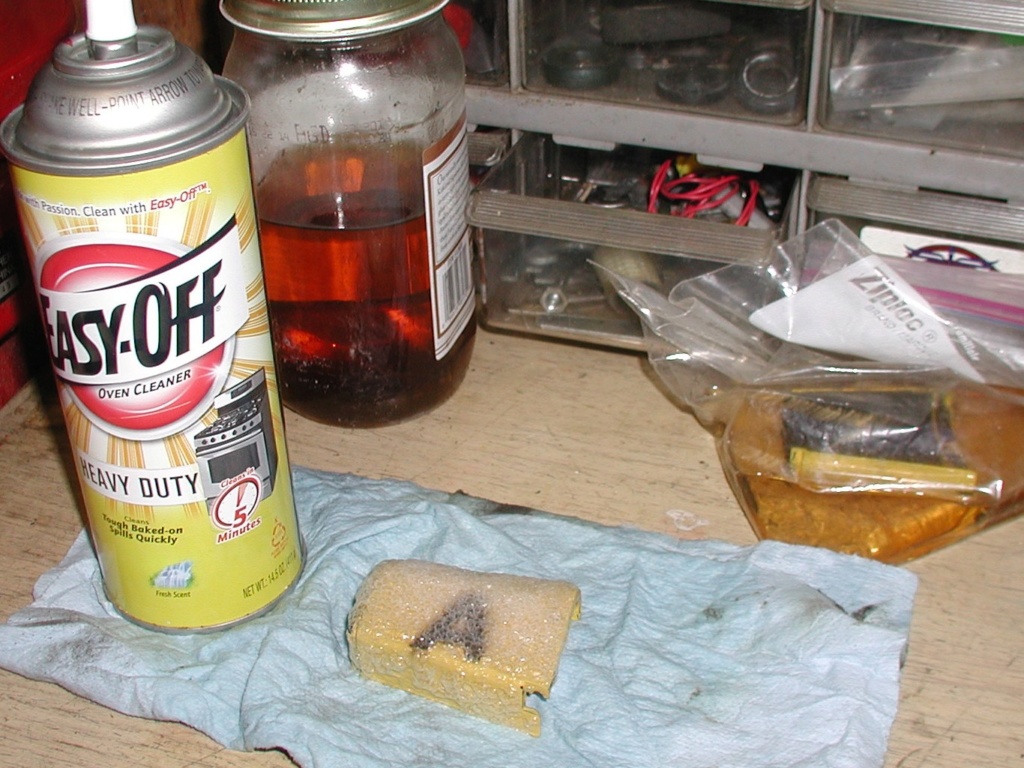 Showing promise.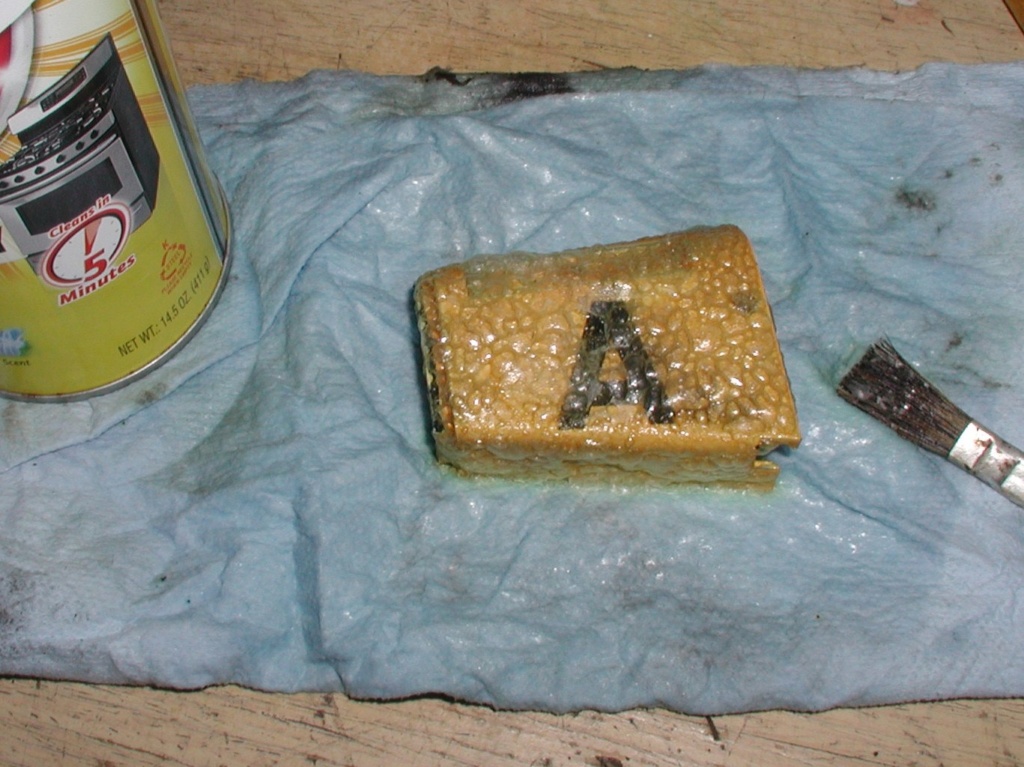 A little steel wool after about another half hour.
Warm water rinse.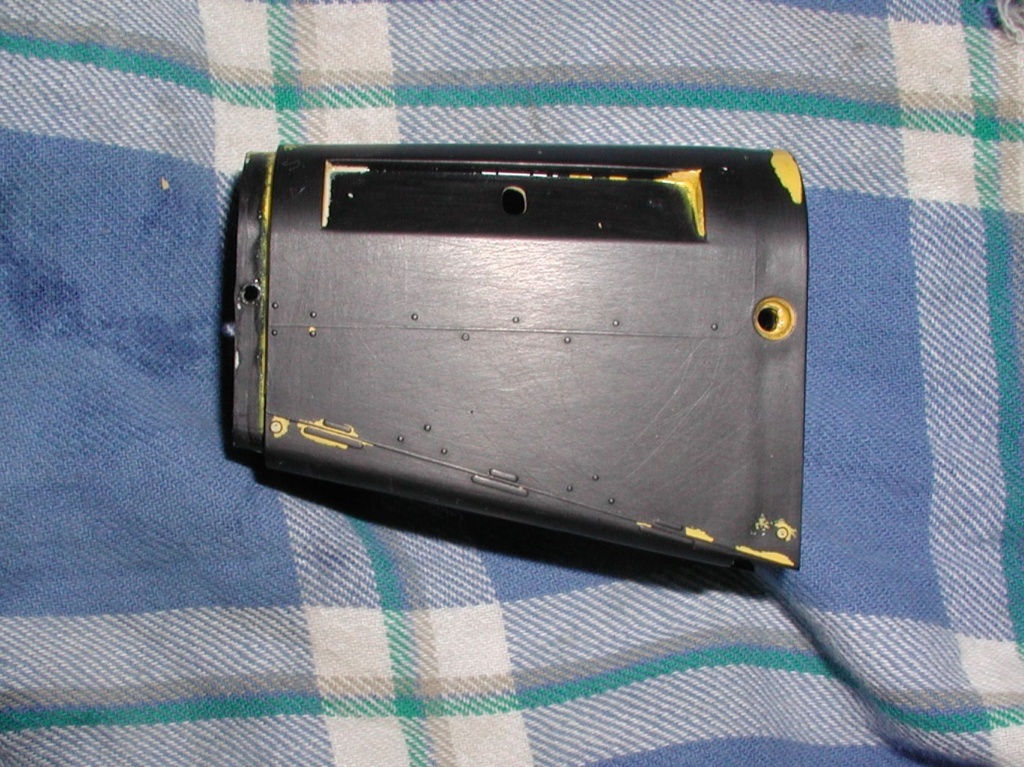 Didn't appear to damage the plastic.  Some more Easy off on a Q tip and it's done.
I did rush it.  On the larger parts I think I will give it more time and might avoid using the fine steel wool.
Going to let the other half soak in the brake cleaner for 24 hours and see what I have.
Looks like it's coming along. I never thought of oven cleaner.
Page 2 of 2 •

1, 2


Similar topics
---
Permissions in this forum:
You
cannot
reply to topics in this forum